ASUS X99-Deluxe LGA2011-v3 Motherboard & Intel X99 Chipset Review
By
Metro Last Light
Metro: Last Light is a first-person shooter video game developed by Ukrainian studio 4A Games and published by Deep Silver. The game is set in a post-apocalyptic world and features action-oriented gameplay with a combination of survival horror elements. It uses the 4A Game engine and was released in May 2013.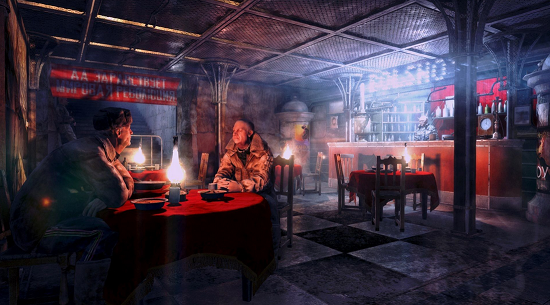 Metro Last Light was benchmarked with Ultra settings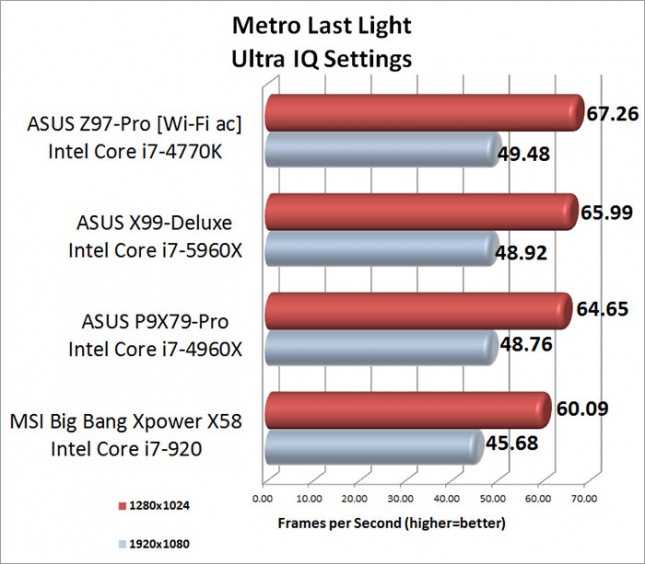 Benchmark Results: There isn't much of a difference between the three current systems, each of them averaged right around 49 frames per second at 1920×1080. The ASUS X99-Deluxe and Intel Core i7-5960X averaged 48.92 frames per second while the top performer was the Intel Core i7-4770 with an average of 49.48 frames per second.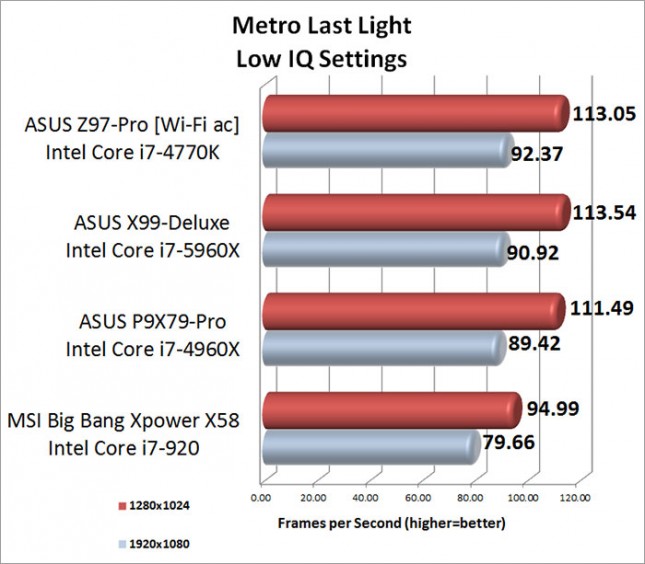 Benchmark Results: Dropping the image quality to low, there still isn't much of a difference between the systems. The Intel Z97 platform was still in the top spot with an average of 92.37 frames per second while the X99-Deluxe averaged 90.92 frames per second.