ASUS X99-Deluxe LGA2011-v3 Motherboard & Intel X99 Chipset Review
By
Intel X99 Overclocking
Overclocking greatly varies due to what hardware is being used and who is doing the overclocking. Always remember that no two pieces of hardware will perform the same, so our results will differ from what you might be able to get.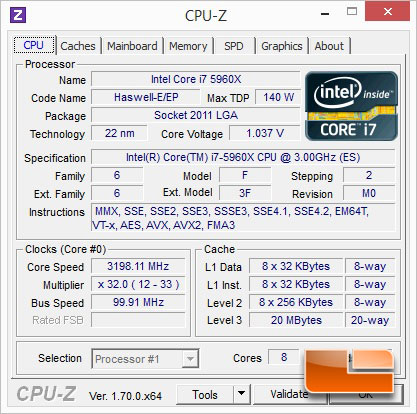 The Intel Core i7-5960X is the latest fully unlocked Extreme edition processor from Intel. The 5960X has a base speed of 3.0GHz and a turbo that will climb as high as 3.5GHz depending on the processor load. For now I am going to stick to overclocking with the multiplier.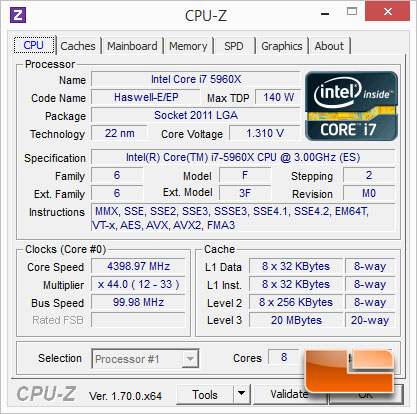 I wanted to go for broke and I decided to start out trying to hit 4.5GHz, unfortunately I wasn't able to hit 4.5GHz stable. I was able to get into Windows 8 without any issues but the system would crash when I loaded up any of the benchmarks or the AIDA64 system stability test. I backed the CPU multiplier on the i7-5960X down to x44 and it was rockin' steady at 4.4GHz with no issues.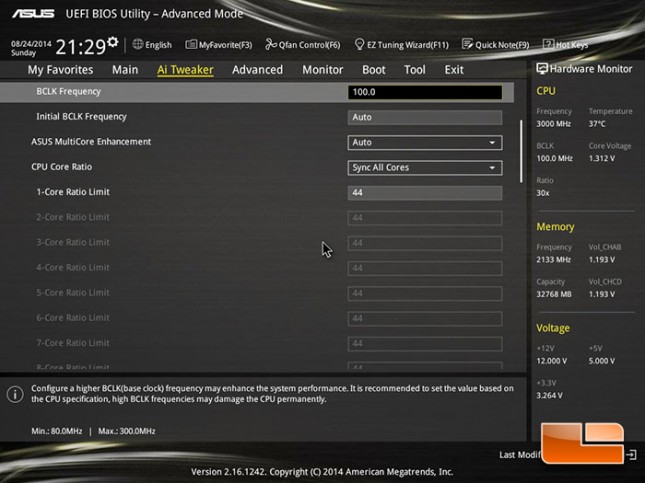 You can see in the above shot of the BIOS that I have the multiplier on the Intel Core i7-5960X set to x44 and I haven't messed with the Bclk frequency at all. I also have the CPU Core Ratio set to Sync All Cores so all cores are running at the same frequency.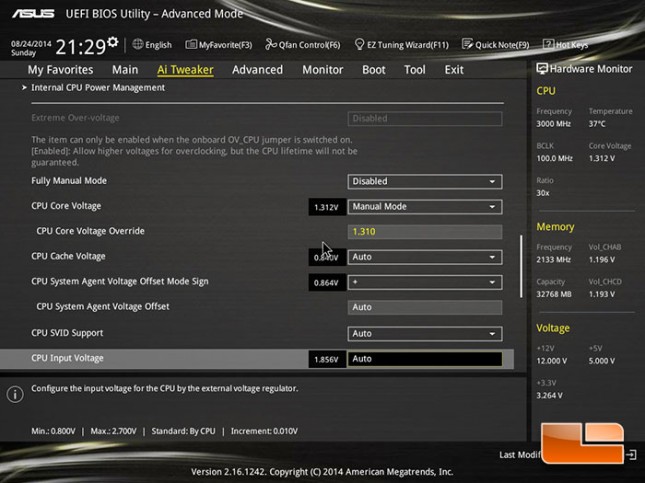 The only other change made in the ASUS X99-Deluxe UEFI BIOS is the CPU Core Voltage. I increased the Voltage to 1.31 Volts and everything was solid!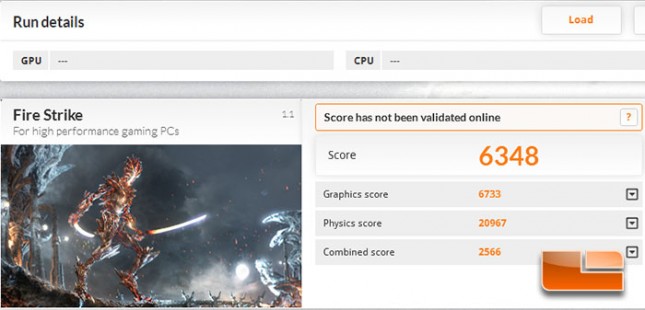 What's an overclocking session without a few benchmarks? I fired up the latest iteration of 3DMark Firestrike and Cinebench R15 to see how the overclocked Intel Core i7-5960X Extreme edition would fare, well I would have to say it did well. The Physics score in Firestrike saw an increase from 16081 to 2967!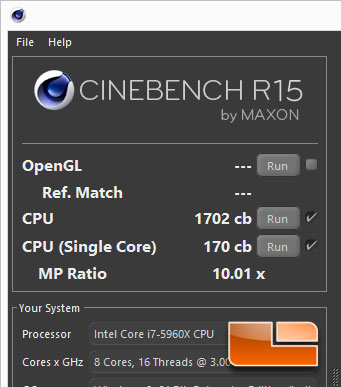 Cinebench R15 saw some impressive gains as well, the CPU benchmark that runs on all cores hit a score of 1702 while overclocked compared to 1395 at stock speeds. That's a gain of 22% in Cinebench R15!