ASUS X99-Deluxe LGA2011-v3 Motherboard & Intel X99 Chipset Review
By
Hitman: Absolution
Hitman: Absolution is an action-adventure stealth DirecX 11 video game developed by IO Interactive and published by Square Enix. It is the fifth entry in the Hitman game series, and runs on IO Interactive's proprietary Glacier 2 game engine. This game title uses the Glacier 2 game engine and was released on November 20th, 2012.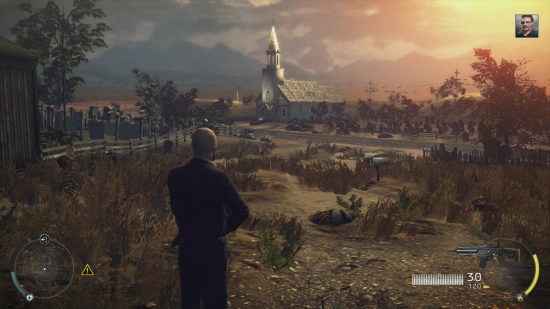 We benchmarked Hitman: Absolution with Ultra Settings.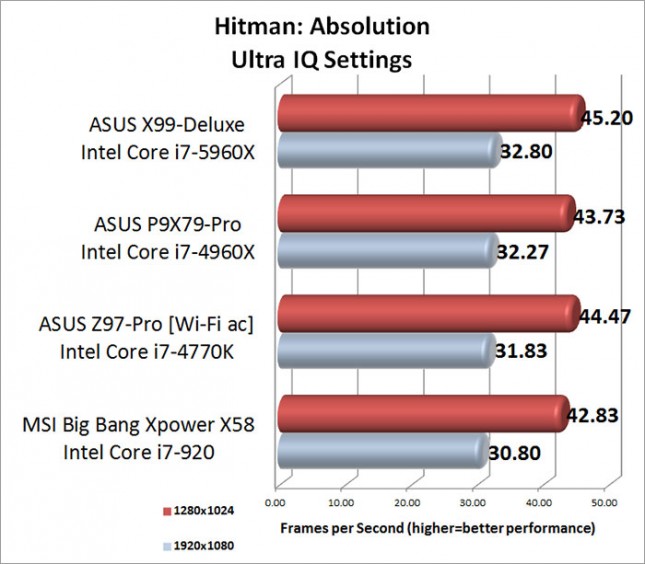 Benchmark Results: The ASUS X99-Deluxe and Intel Core i7-5960X took an ever so slight lead at 1920×1080 with an average of 32.80 frames per second, while the X79 System averaged 32.27 frames per second. The Intel Core i7-4770K was able to average 31.83 frames per second and the aging i7-920 averaged 30.8 frames per second.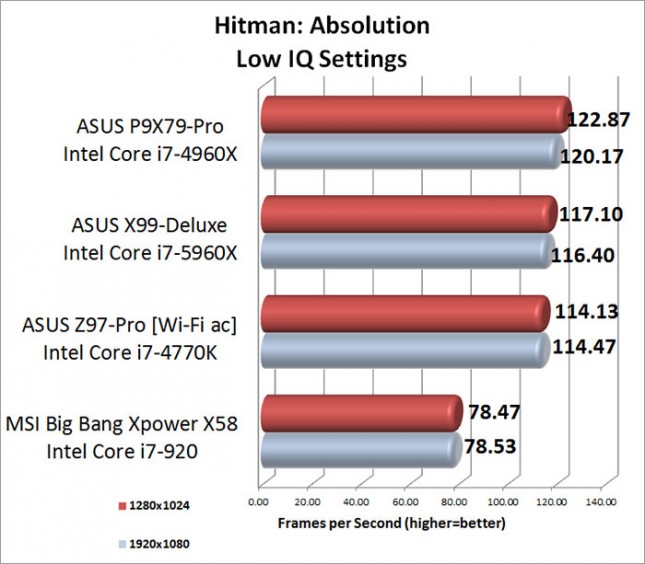 Benchmark Results: Dropping the Image Quality down to remove the GTX 670 from the equation as much as possible, some differences begin to show up. The Intel Core i7-4960X ran away with the top spot, which seems a little odd at first but it has a couple cores more than the i7-4770K, and a higher frequency than the Intel Core i7-5960X.