AMD Ryzen 7 1800X, 1700X and 1700 Processor Review
By
3DMark & Cinebench
Futuremark 3DMark 2.2.3509 – link
3DMark is a popular gaming performance benchmark that includes everything you need to benchmark your PC whether you're gaming on a desktop PC, laptop, notebook, or a tablet. 3DMark includes seven benchmark tests and we'll be running 'Sky Diver' that is aimed at gaming laptops and mid-range PCs.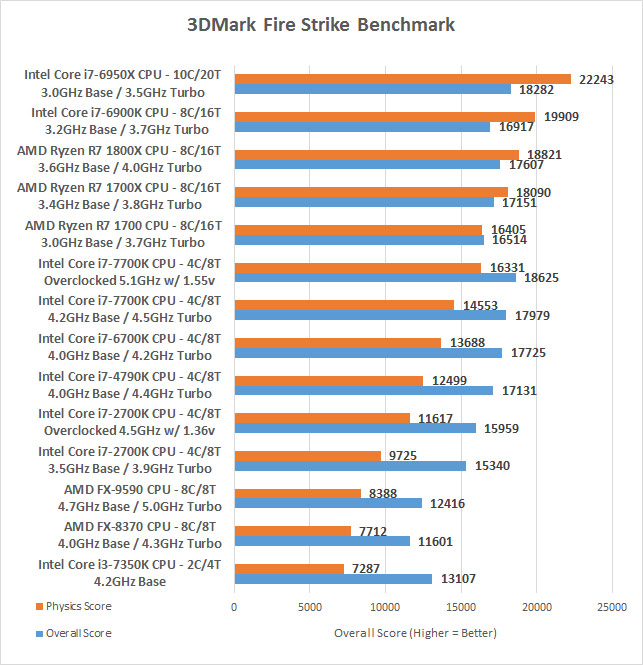 Maxon Cinebench R15.038 – link
CINEBENCH is a real-world cross platform test suite that evaluates your computer's performance capabilities. CINEBENCH is based on MAXON's award-winning animation software Cinema 4D, which is used extensively by studios and production houses worldwide for 3D content creation. MAXON software has been used in blockbuster movies such as Iron Man 3, Oblivion, Life of Pi or Prometheus and many more.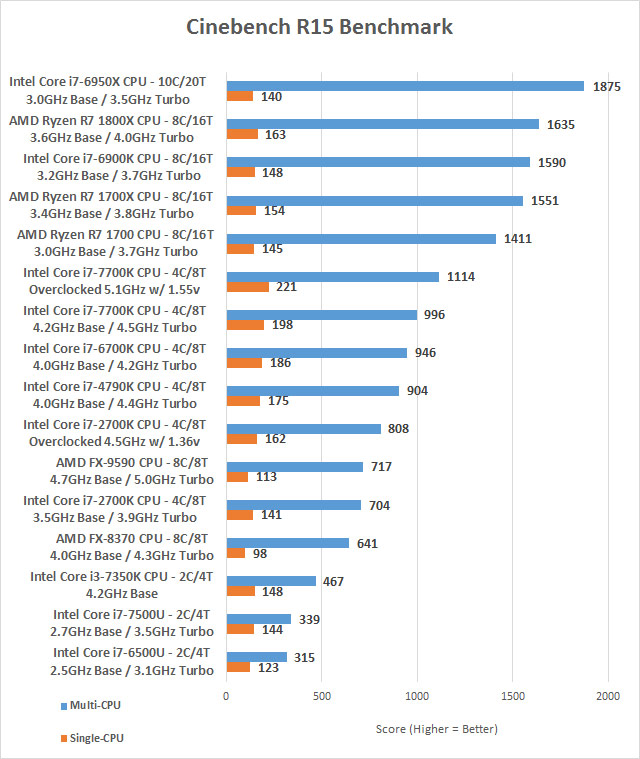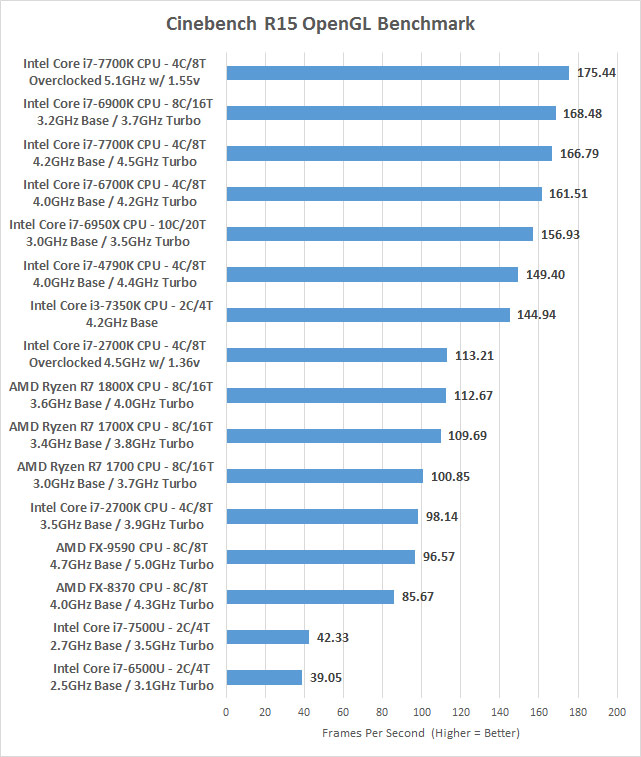 3DMark and Cinebench Benchmarks Results Summary: The AMD Ryzen 7 1800X performs exceptionally in 3DMark overall test score thanks to being boosted by a high Physics score that drives up the overall score! The Cinebench scores are impressive for the multi-threaded CPU test with decent single-threaded performance. The Intel Core i7-2700K 'Sandy Bridge' processor debuted more than 5 years ago and AMD finally can beat one of those processors that is overclocked up to 4.5GHz. Those with older Intel Ivy Bridge and Sandy Bridge systems finally can see a value in upgrading as single-threaded performance is going to be the same or better and multi-threaded performance is at an entirely new level here in 2017. That said, the OpenGL performance in Cinebench with the AMD Ryzen 7 1800X Processor and the NVIDIA GeForce GTX 1080 video card was lower than we hoped for at 112.67 FPS. The Intel Core i7-6900K gets 168.48 FPS, so the 6900K is ~49.5% faster in OpenGL performance. Let's hope this isn't an indication of what is going to happen in game titles on the next page.