AMD Ryzen 7 1800X, 1700X and 1700 Processor Review
By
Discrete GPU Gaming Performance – Part 2
AMD claims that the Ryzen 7 series processors perform comparably to many of the Intel Broadwell-E processors and slightly behind the Intel Kaby Lake processors when gaming at 2560 x 1440 and 3840 x 2160 resolutions, so we re-tested several processors to see if that is true. These numbers are slightly different than the ones on the page before as we completely re-did our testing and used a newer video card driver and ran fewer runs due to time constraints.
Thief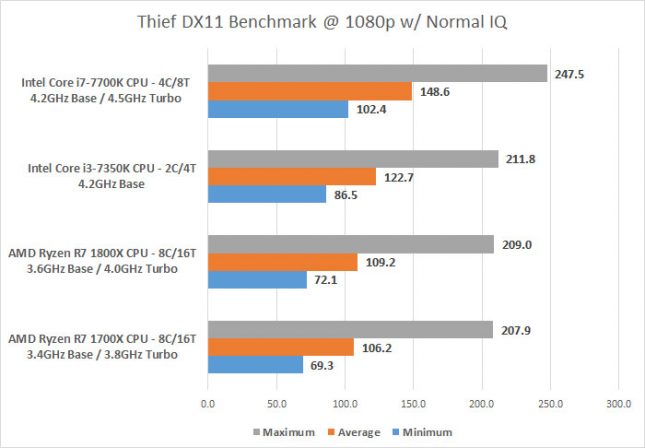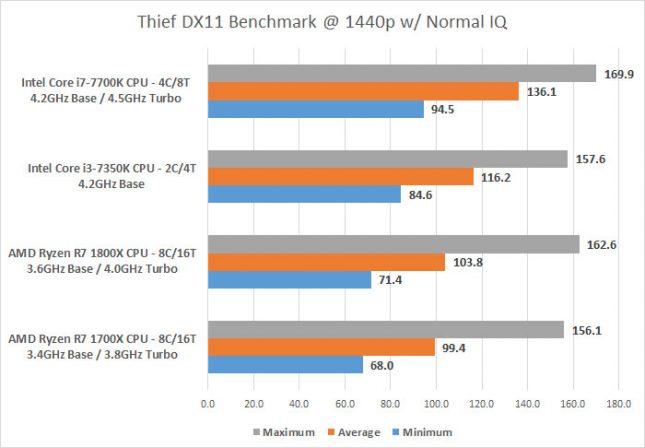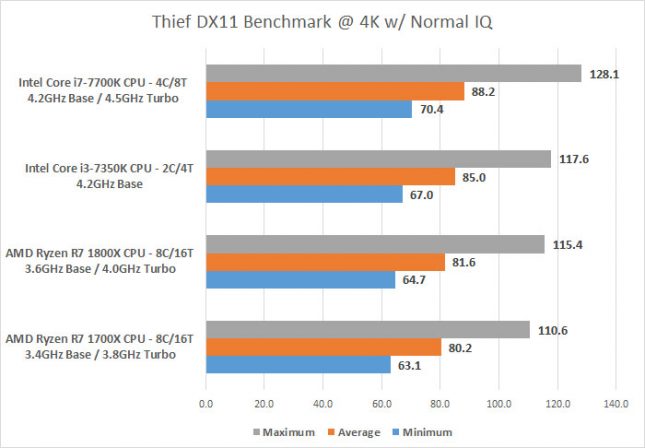 Grand Theft Auto V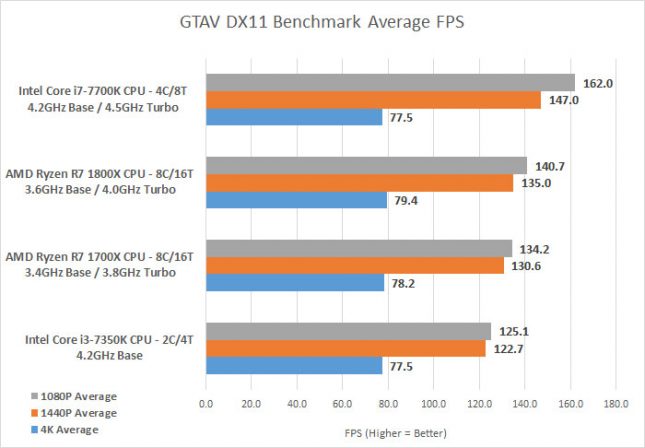 Deus Ex: Mankind Divided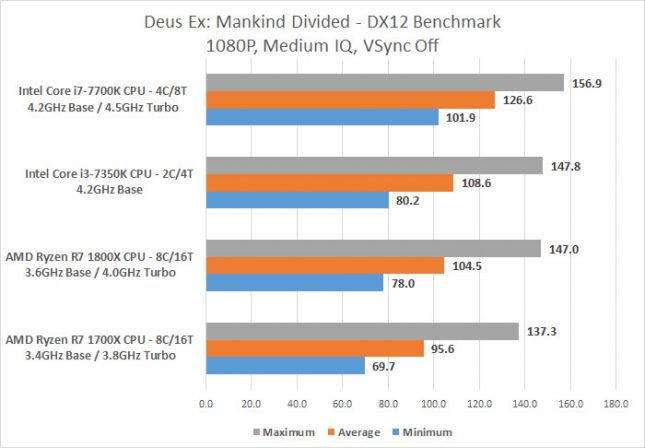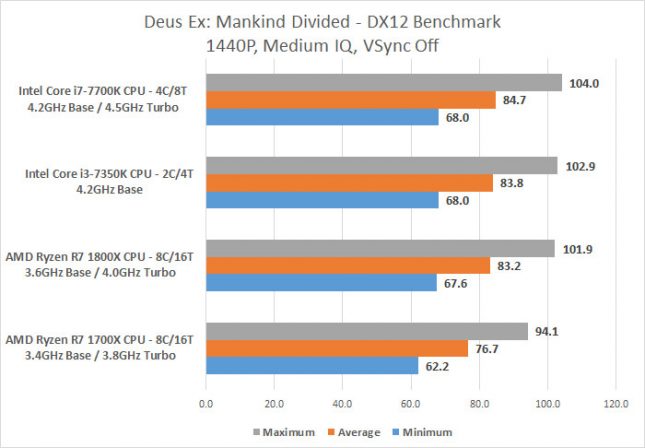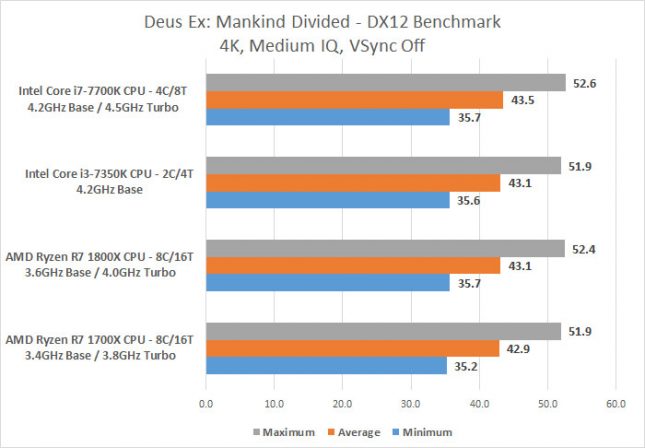 Discrete Gaming Benchmarks Results Summary: It looks like AMD is telling the truth as once you game at a 4K resolution the minimum, average and maximum frame rates are all pretty close to one another. For straight 1080P gaming the Intel Kaby Lake processors still lead the way and we were shocked to see how well the little and low cost Intel Core i3-7350K did on these three older game titles. This is just a small look at games, but it gives you a general idea of overall gaming performance on Ryzen. Many gamers think that more cores will be beneficial in the years to come, but it will take a long time for 16-threaded games to become normal.
Let's take a look at power consumption.