XFX Radeon R9 290 CrossFire Video Card Review at 4K Ultra HD
By
Final Thoughts and Conclusions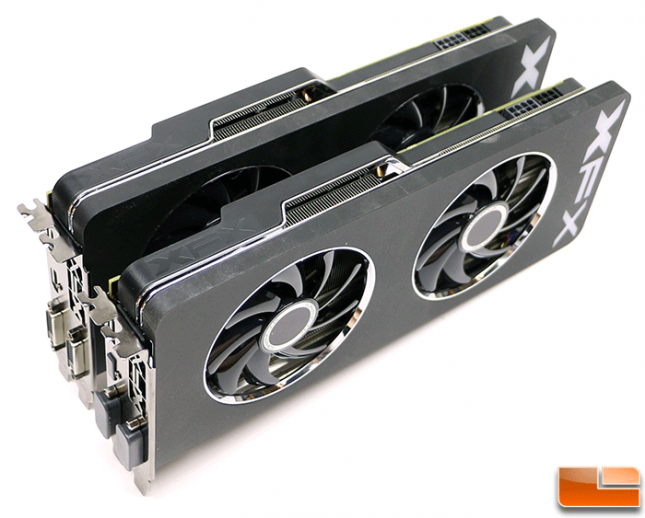 The pair of XFX Radeon R9 290 4GB Double Dissipation graphics card ran great in CrossFire mode and really did improve our 4K Ultra HD gaming experience. It isn't easy to run games at 3840×2160, but this setup was able to do just that. Two of these cards should easily power a 3840×2160, 2560×1440, 1920×1080 or on most any AMD Eyefinity setup. The AMD Hawaii GPU with GCN is a very powerful GPU and when you aren't gaming you can give mining litecoins a try.
When it comes to single card versus 2-way CrossFire performance in general, we saw an average performance increase of 82.5 in the six game titles that we tested. This is pretty decent scaling for a 4K Ultra HD setup. Overclocking performance was also stellar as we were able to take the cards in CrossFire from 947Mhz to 1100MHz on the core clock for a significant gaming boost. Performance was so good that we were cussing our 4K 30Hz display more than anything. There are several 4K Ultra HD displays that run 60Hz on the horizon. One of those is the ASUS PB287Q. The ASUS PB287Q is a 28-inch display that runs natively 60Hz with a 1ms response time, so should be great for gaming. And the price isn't bad as it is expected to be around $799. Game titles support 4K and we have video cards that are powerful enough to push 4K worth of pixels, so the only thing missing is an affordable display that is aimed at PC gamers.
We had concerns about VRM temperatures on the XFX Radeon R9 290 4GB Double Dissipation in our original review, but it appears that XFX has been able to remedy that situation by changing the fan speed tables in the cards BIOS. The cards pair of fans now run at ~70% instead of 45% when gaming and that moves enough air to keep the VRM temperatures below 100C on the inside card on our open air CrossFire setup. The only downside to the 'fix' is that you get much more fan noise due to the fans spinning at greater speeds.
XFX's Radeon R9 290 graphics card with the Double Dissipation cooler is sold under part number R9290AEDFD for $439.99 shipped with a Limited Lifetime Warranty if you register within 30 days of purchase. This means you are looking around $900 for a CrossFire setup. That is a fair chunk of change, but when you look at the performance numbers compared to the $1500 AMD Radeon R9 295X2 it doesn't look that bad.
Legit Bottom Line: A pair of AMD Radeon R9 290 4GB graphics cards offer solid performance for those looking at an Ultra HD setup and the price tag is better than some of the other high-end options out there.