What Is The Best Sub-$100 Intel Z77 Motherboard? Find Out In Our Roundup!
By
Final Thoughts and Conclusion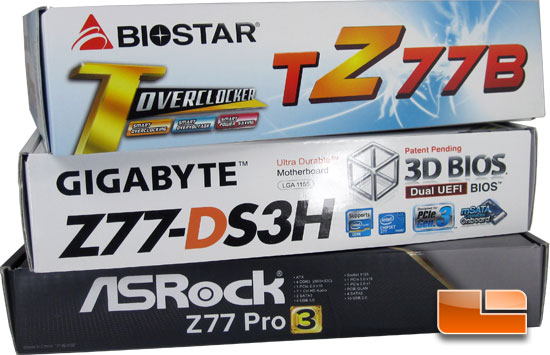 Before we get to far into my thoughts on the boards let's take a quick look at the price and warranties of each board one last time.
We can see above that all three of these Intel Z77 motherboards carry a price within a few bucks of each other. Not only are they comparably priced, all three also carry a three year warranty! No matter which of our sub-$100 Intel Z77 motherboards you may decide on, you're covered for three solid years.
Going strictly on performance and features, if I were to declare a winner out of the three sub-$100 Intel Z77 motherboards today, it would have to be the ASRock Z77 Pro3. The ASRock Z77 Pro3 was able to take the top spot in four out of the nine tests that we ran today. The GIGABYTE Z77DS3H three tests and tied one with the BIOSTAR TZ77B, but the features and capabilities of the GIGABYTE Z77-DS3H left me needing more.
| | | | |
| --- | --- | --- | --- |
| Motherboard | ASRock Z77 Pro3 | BIOSTAR TZ77B | GIGABYTE Z77-DS3H |
| SiSoftware Sandra 2012 | Win | | |
| 3DMark 11 Performanc | Win | | |
| 3DMark 11 Extreme | Win | | |
| Battlefield 3 | | Win | |
| SATA III 6Gbps CrystalDiskMark | | | Win |
| SATA III 6Gbps HD Tune 5.0 | | Tie | Tie |
| SS USB 3.0 CrystalDiskMark | | | Win |
| SS USB 3.0 HD Tune 5.0 | | | Win |
| Overclocking High Frequency | Win | | |
Despite winning three and tying one test, the GIGABYTE Z77-DS3H was disappointing to me. Not necessarily the overall performance, as it wasn't far off from what we were seeing across all of our boards, but in features. The first feature that I noticed that was lacking to me was the audio. The GIGABYTE Z77-DS3H only has three 3.5mm audio jacks, our other two 'budget' motherboards each had the typical six jacks. If you are planning on running a full surround sound system on the GIGABYTE Z77-DS3H you would need to add in a dedicated sound card. While the Z77-DS3H uses a Realtek ALC887 high definition audio codec that is capable of 7.1 surround sound, so we know that GIGABYTE could have included more audio jacks since the audio codec can handle it, but they chose not to. Even if we were to ignore the audio, the GIGABYTE Z77-DS3H has one major issue that I can't look past.
One of the key tests that we run is the overclocking section. We like to see just how far we can push our processor on each motherboard. The GIGABYTE Z77-DS3H was 300MHz shy of what we expected to see. That isn't due to GIGABYTE's capabilities, we have seen their boards overclock great in the past. Whether it's AMD processors or Intel Extreme processors GIGABYTE knows what they are doing when it comes to overclocking. This time around though, GIGABYTE left out a key feature when in comes to the features need to overclock successfully! They left out the ability to change the CPU vCore when overclocking!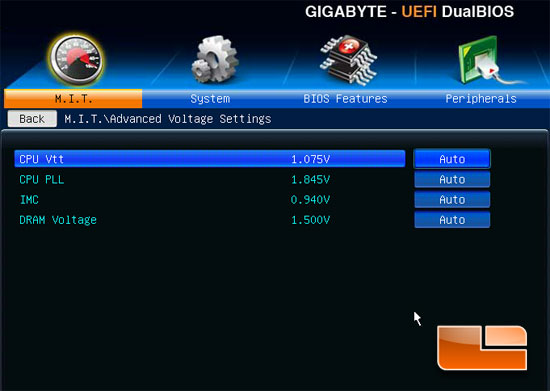 We can see above that there is no option to adjust the vCore in the GIGABYTE 3D BIOS! That's just something to major to leave out in my book! Without being able to change the CPU vCore we weren't able to achieve system stability over 4.4GHz on the Intel Core i7 3770K.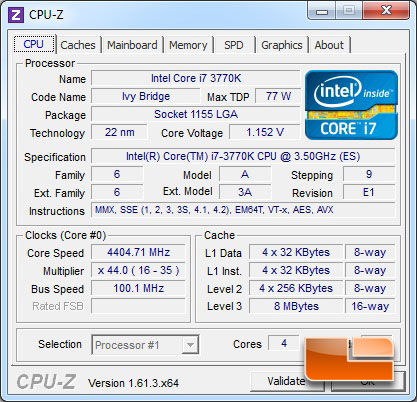 The GIGABYTE Z77-DS3H does have one feature that does set it apart from today's other boards, it is the only Z77 motherboard that features a mSATA port. I don't think it makes up for the lack of CPU vCore options, but if you plan on taking advantage of Intel SRT it can be a nice option.
The BIOSTAR TZ77B may not have been at the top of the charts for most of today, but I couldn't find any major issues with it either. The one area that the BIOSTAR TZ77B Intel Z77 motherboard did out perform our other boards was gaming. The BIOSTAR TZ77B took the top spot at both resolutions in Battlefield 3. The differences weren't huge, though they are definitely something worth mentioning considering the BIOSTAR TZ77B had higher performance at both resolutions. The BIOSTAR TZ77B also took the top spot in the SATA III 6Gbps HD Tune read performance. It was able to hit an average read of 385.3MB/s while the ASRock Z77 Pro3 trailed closely behind with an average read of 383.2MB/s.
The BIOSTAR TZ77B wasn't the easiest board I have run into overclocking, though it surely hasn't been the most difficult either. Perhaps it's because I know the Intel Core i7 3770K is fully capable of hitting 4.7GHz on air, and I was struggling to try and get that stable. Ultimately I ended up not being able to get 4.7GHz to run stable. Instead I had to back the multiplier down to x46 and settle with 4.6GHz. Many of the motherboards today have the option for Load-Line calibration, the BIOSTAR TZ77B doesn't have that option. I'm not certain that would have helped to make 4.7GHz stable or not, but having the option to try it would have been great. What I liked about the BIOSTAR TZ77B motherboard is that it doesn't stand out. While it doesn't stand out from the crowd as the top performer, it doesn't stand out as a disappointment either. It does what it is supposed to do and calls it a day.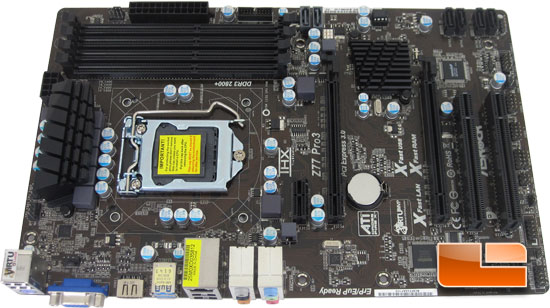 The ASRock Z77 Pro3 can be hailed as our champion today. Sure, it doesn't have a DVI output, but the board performed and overclocked great. The ASRock Z77 Pro3 was able to take the top spot in the SiSoftware Sandra 2012 SP4a, 3DMark 11 performance preset, 3DMark 11 Extreme preset, and was able to push our Intel Core i7 3770k the furthest today. If we were to look back at the Futuremark 3DMark 11 results, we'll notice that it's not a small margin that the ASRock Z77 Pro3 was leading by. During the Extreme preset the ASRock Z77 Pro3 led the group of boards by 12 points, it doesn't sound like much but it's a fairly low scoring benchmark. The performance preset results show the ASRock Z77 Pro3 leading by nearly 100 points, the other two boards were separated by only 26 points. That's nearly four times the difference between the boards!
During our time with the ASRock Z77 Pro3, we had the chance to play with the overclocking potential of the Z77 Pro3. We were definitely happy with our results today. We first gave overclocking a try with the presets in the UEFI BIOS. From within the BIOS we are able to set the processor to 4.0GHz, 4.2GHz, 4.4GHz, 4.6GHz, and 4.8GHz. Knowing the limits of our particular Intel Core i7 3770K, we didn't have the highest of hopes for the 4.8GHz, it wasn't shocking that we weren't able to boot into Windows 7 at that setting. Though we were able to complete the P.O.S.T. sequence, which is a good sign. We backed the setting down to the 4.6GHz settings, booted back up and were successfully into Windows without an issue. We ran several of our system stability tests and everything worked great.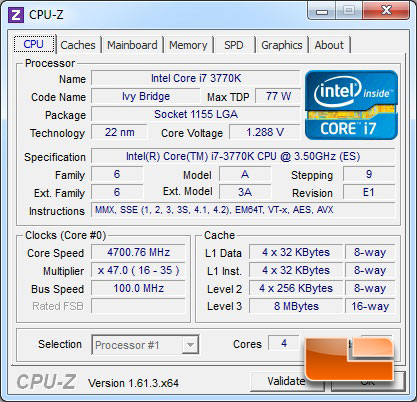 We obviously couldn't leave well enough alone, and continued to manually overclock the processor. When all was said and done we were rock solid at 4.7GHz! This has continually been the limit of our Intel Core i7 3770K without sub-ambient cooling. We were extremely pleased that we were able to max out our processor on a motherboard that carries a price tag of only $94.99 plus shipping! If you want an Intel Z77 Express chipset powered motherboard and want to spend under $100 on the board, we highly recommend the ASRock Z77 Pro3. This board had solid performance numbers and overclocked just as good as any other Z77 board that we have ever used at any price point. The price versus performance proposition is strong in this board!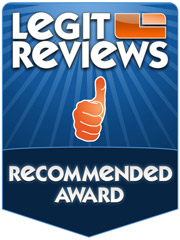 Legit Bottom Line: The ASRock Z77 Pro3 easily wins the Legit Reviews Recommended Award and is my top choice due to the overall performance being higher than the others, as well as being the top overclocking motherboard today!