What Is The Best Sub-$100 Intel Z77 Motherboard? Find Out In Our Roundup!
By
GIGABYTE Z77-DS3H Overclocking
Overclocking greatly varies due to what hardware is being used and who is doing the overclocking. Always remember that no two pieces of hardware will perform the same, so our results will differ from what you might be able to get.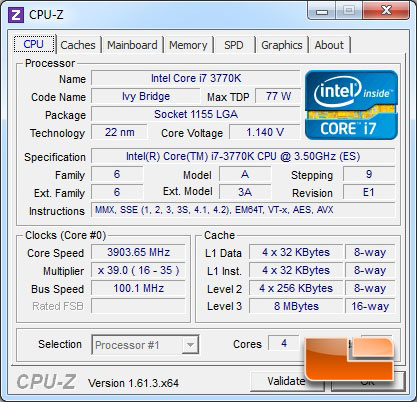 The Intel Core i7 3770K utilizes a Bclk of 100MHz, under full load the Intel Core i7 3770K uses a multiplier of x35 to achieve the final clock speed of 3.5GHz. Since we are using a K series processor which has an unlocked multiplier we will be able to increase the default x35 multiplier to achieve our overclock today. The Intel Core i7 3770K has a turbo multiplier of x39 which will cause the system to run at 3900MHz (100MHz x 39) under a lightly threaded load. Though while running the AIDA64 system stability test, the GIGABYTE Z77-DS3H has all four cores running at 3.9GHz.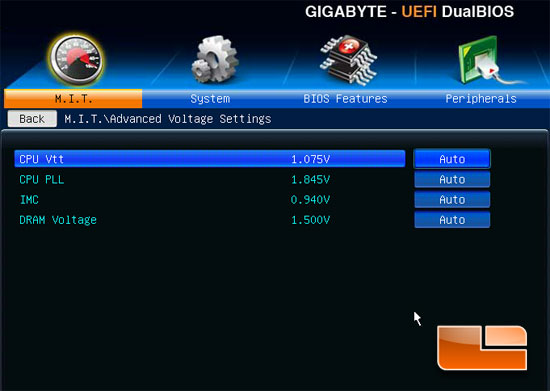 The GIGABYTE Z77-DS3H is lacking one major feature for overclocking. There is no option to increase the CPU vCore! Without that, we weren't sure how far we would be able to push our Intel Core i7 3770k.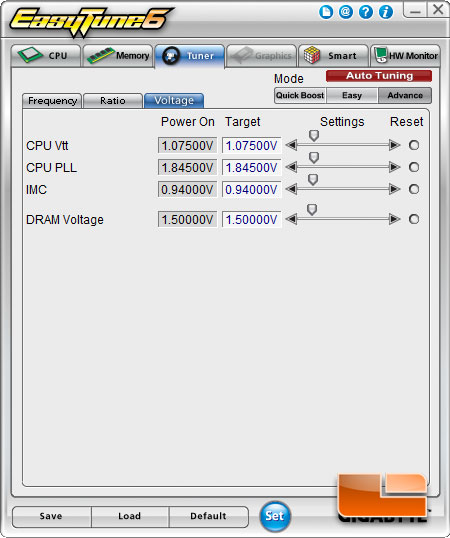 With a fragment of hope for the ability to increase the CPU vCore, we installed GIGABYTE's overclocking utility EasyTune6. Despite our hopes, we were let down. The only voltage options in EasyTune6 are the CPU Vtt, CPU PLL, IMC, and the DRAM Voltage which are the same ones available in the 3D BIOS.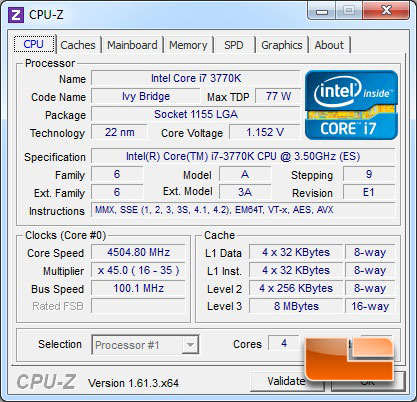 Without the ability to increase the voltage, we weren't able in increase the CPU Multiplier as far as we would have liked. Once we hit 4.6GHz, the system wouldn't boot for us and we were left with 4.5GHz. This woldn't have been a bad overclock if it were stable. Though our system wouldn't run any benchmarks at 4.5GHz. Instead of being able to increase the voltage to improve the stability of the system, we were forced to decrease the CPU Multiplier.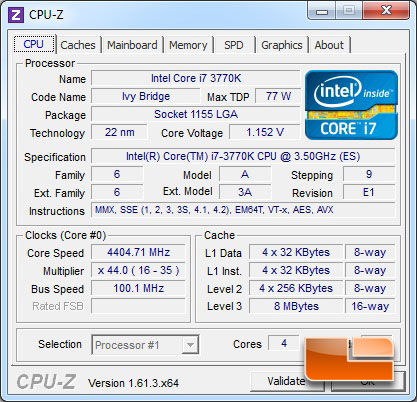 Once we decreased the multiplier to 44, we had total system stability. Overall we were disappointed with an overclock of only 4.4GHz.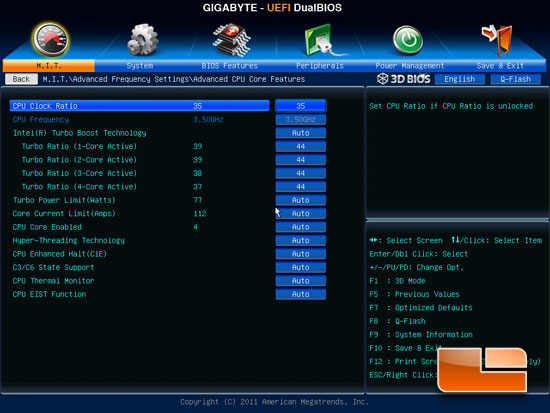 The only settings that we were able to change for our overclocking session were the CPU multiplier.