WD_BLACK SN850 2TB PCIe Gen4 NVMe SSD Review
By
Anvil Storage Utilities
Anvil Storage Utilities 1.1.0
Along with the move to a new platform, we decided to make a change in one of the benchmarks. There's a relatively new benchmark called Anvil Storage Utilities that is in beta but close to production. It's a very powerful tool that measures performance through a variety of tests which can be customized.
Anvil SSD Benchmark with 100% Compression (incompressible data):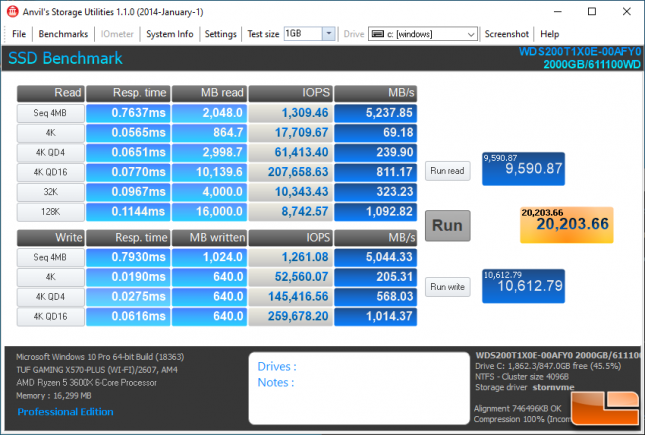 Anvil SSD Benchmark with 46% Compression (Applications Test):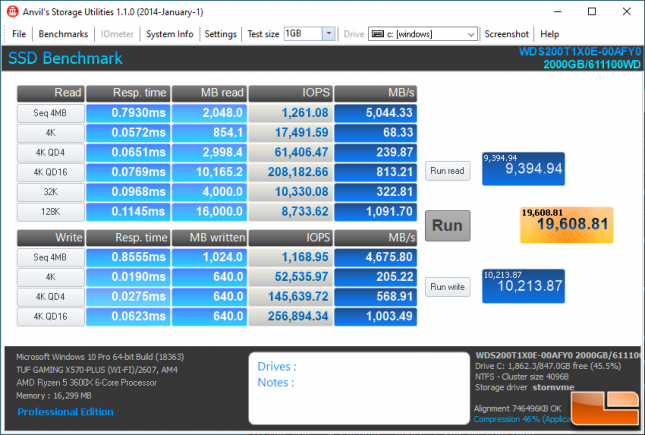 Benchmark Results: The benchmark results from the most recent build of Anvil's Storage Utilities Benchmark showed that with 100% compression (incompressible data) that the WD_Black SN850 2TB SSD scored 20,203.66 points in the standard test with 100% compression. This is the very first time that we have broken 20,000 points on this Ryzen 5 3600X powered system!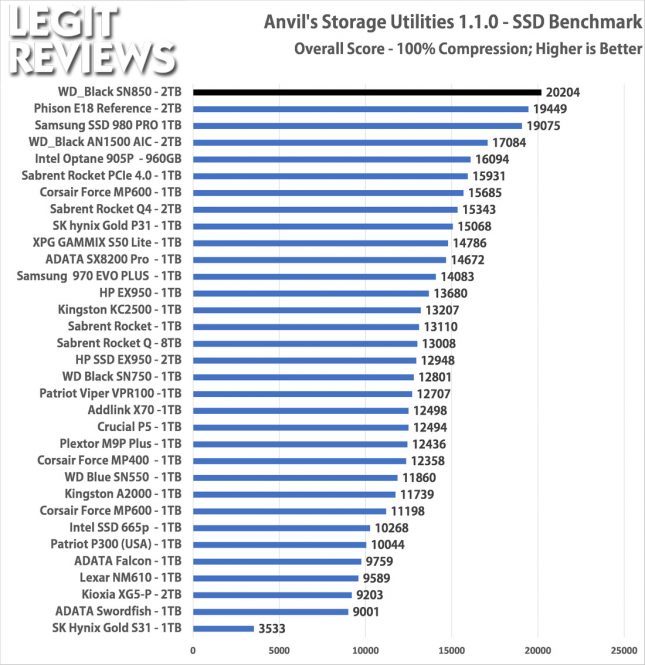 The WD_Black SN850 2TB drive is now the fastest that we have ever run on Anvil's Storage Utilities and we've run over two dozen drives on this system in 2020! The SN850 was 6% faster than the Samsung SSD 980 PRO 1TB drive on this benchmark and over 18% faster than the WD_Black AN1500 Add-In-Card that features two PCIe Gen3 SSDs in RAID0.