Sapphire NITRO+ Radeon RX 580 Limited Edition Video Card Review
By
Sapphire NITRO+ RX 580 Limited Edition Graphics Card Overclocking
The Sapphire Nitro Radeon RX 580 8GB Limited Edition Nitro is already overclocked up to 1411MHz on the core clock right out of the box, so we couldn't wait to manually overclock it to squeeze some more performance from the card. We were told that you could get close to 1500MHz on this card with the stock cooler, so we couldn't wait to see what it could do.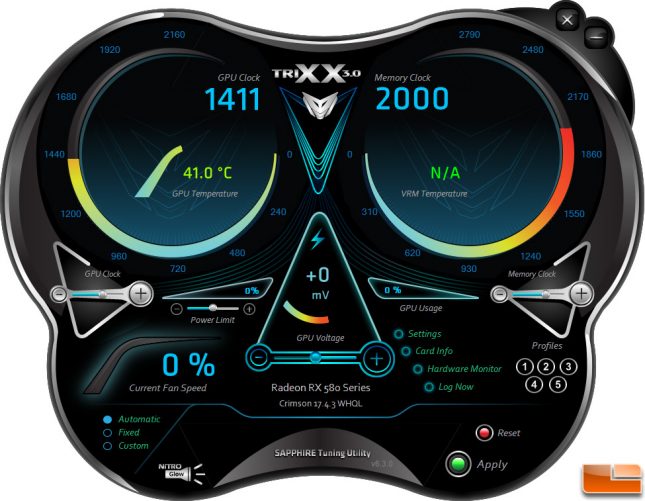 To do overclocking on the Sapphire NITRO+ RX 580 8GB Limited Edition graphics card we used the TRIXX v6.3.0 software utility. Overclocking was simple and without messing with the core voltage we were able to get the core clock up to 1470 MHz and the memory up to 2050MHz (8200MHz effective). If we went up to 1475MHz on the core or 2075MHz on the memory the Radeon driver would either crash or we'd get artifacts in games and benchmarks. We've seen some folks get the memory on this card all the way up to 2250MHz (9000MHz effective), but our model wasn't having any of that!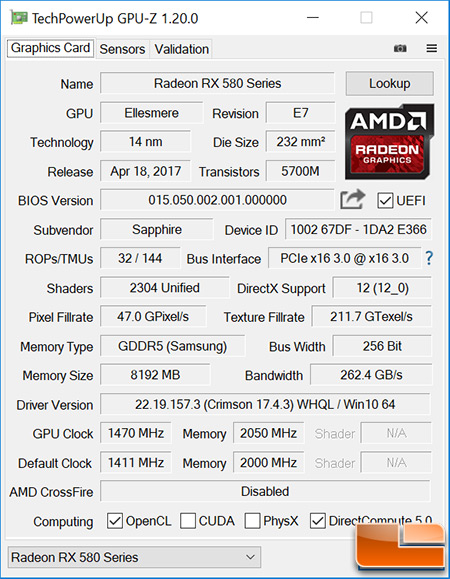 This overclock represents a 4.2% increase on the GPU clock, but something is better than nothing right?
Sapphire NITRO+ RX 580 Limited Edition Stock:

Sapphire Nitro RX480 4GB Overclocked (+69MHz/+50MHz):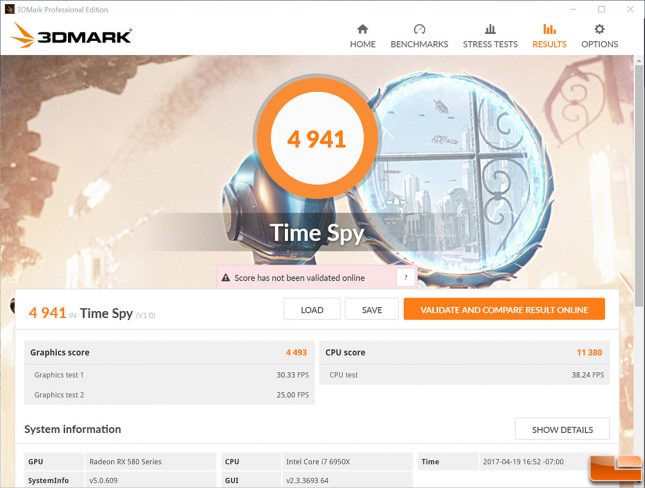 By overclocking the Sapphire NITRO+ Radeon RX 580 LE graphics card we were able to take the score of 4,830 points on 3DMark Time Spy and raise it up to 4,941. This is a 111 point increase in our overall 3DMark score, which represents a performance gain of 2.3 percent. The overall FPS average in Graphics Test 1 went from 29.65 to 30.33, which is a also a 2.3% performance gain in this particular graphics test. Not an overclocking home run, but you can still squeeze more performance out of this card if you wanted to try out a little overclocking on it.
Let's wrap this review up!