Sapphire NITRO+ Radeon RX 580 Limited Edition Video Card Review
By
SuperPosition Benchmark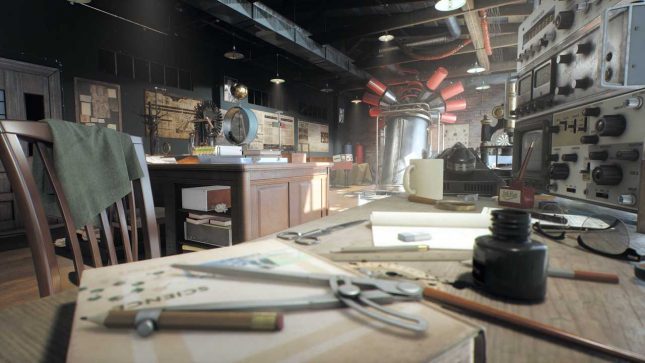 UNIGINE introduced the Superposition Benchmark in April 2017 and it contains a benchmark based on the UNIGINE 2 Engine that is pretty tough on modern graphics cards.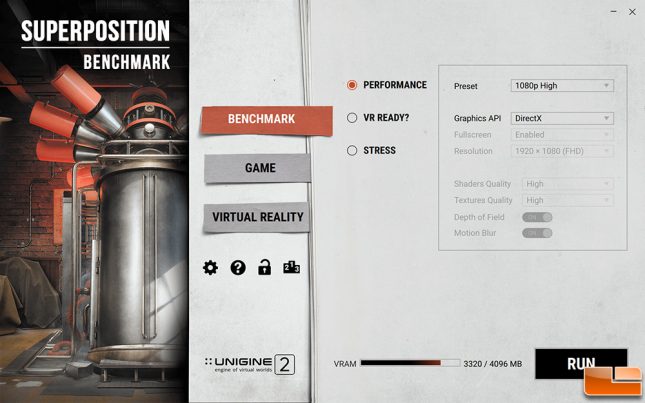 We ran the SuperPosition Benchmark performance test with the 1080P High preset.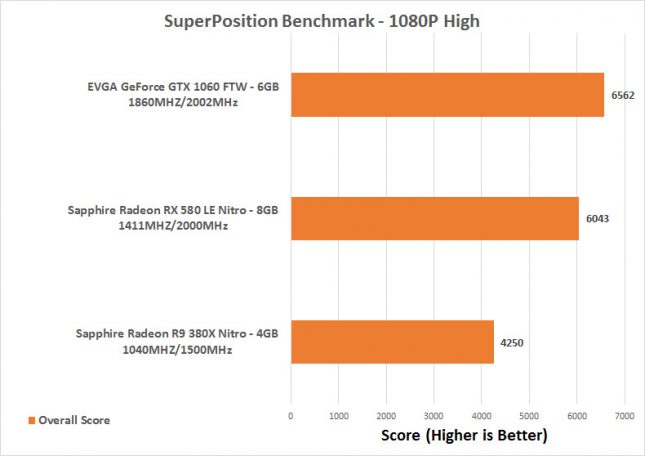 The Sapphire NITRO+ RX 580 Limited Edition has an overall score of 6,043 points and that was behind the EVGA GeForce GTX 1060 FTW that has an overall score of 6,562 points.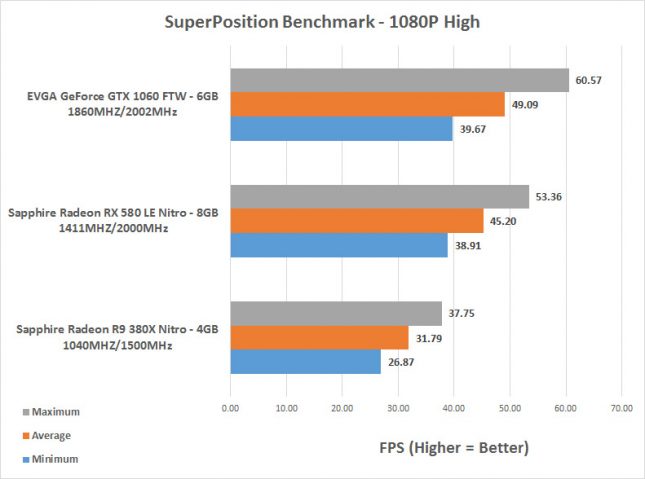 The FPS results might have more meaning for our readers, so here is a chart that shows those results. As you can see we are getting 45 FPS on average on the Radeon RX 580 versus 49 FPS on the GeForce GTX 1060 and 32 FPS on the Radeon R9 380X.