Samsung 850 PRO 2TB SSD Vs Samsung 850 EVO 2TB SSD
By
PCMark 8 Storage Test
PCMark 8 is the latest version in Futuremark's series of industry standard PC benchmarking tools. With PCMark 8 you can test the performance of all types of PC, from tablets to desktops. With five separate benchmark tests plus battery life testing, PCMark 8 helps you find the devices that offer the perfect combination of efficiency and performance. PCMark 8 is the complete PC benchmark for home and business. We ran the storage benchmark test suite on the HyperX Savage 240GB SATA III SSD.
Samsung SSD 850 PRO 2TB: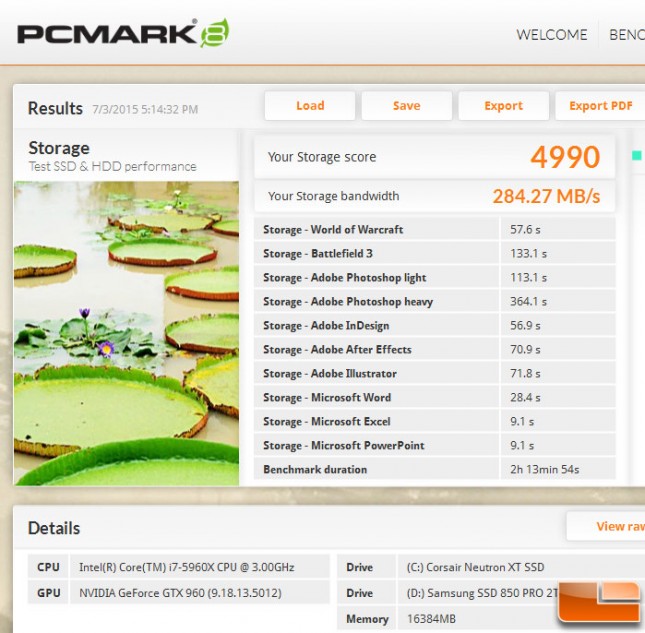 Samsung SSD 850 EVO 2TB: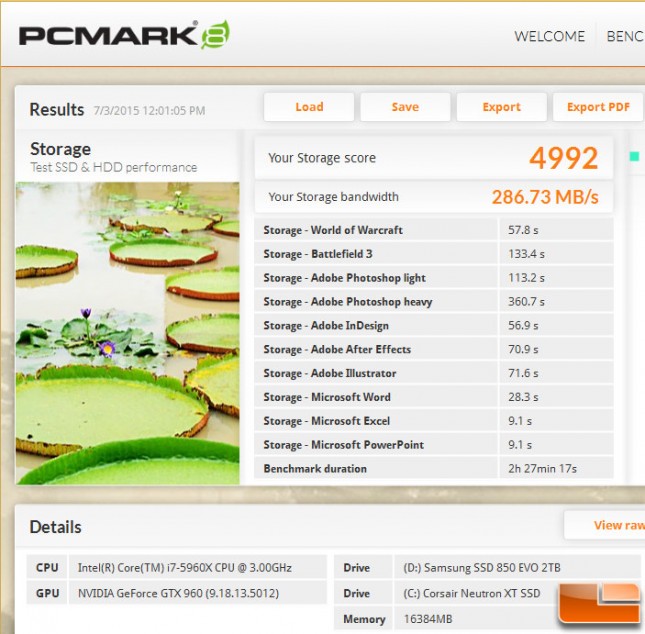 Benchmark Results: When it comes to PCMark 8 performance you are looking at an overall score of 4990 on the 850 PRO 2TB and 4992 on the 850 EVO 2TB, with just very small differences on the benchmark that aren't enough to deter purchasing either drive. The storage bandwidth on the Samsung 850 SSD PRO 2TB was 284.27 MB/s versus 286.73 MB/s on the Samsung 850 SSD EVO 2TB. It took nearly five hours to run those benchmarks just to show no significant measurable performance differences on one of the most widely used storage benchmarks that the industry relies on!