Samsung 850 PRO 2TB SSD Vs Samsung 850 EVO 2TB SSD
By
Final Thoughts & Conclusions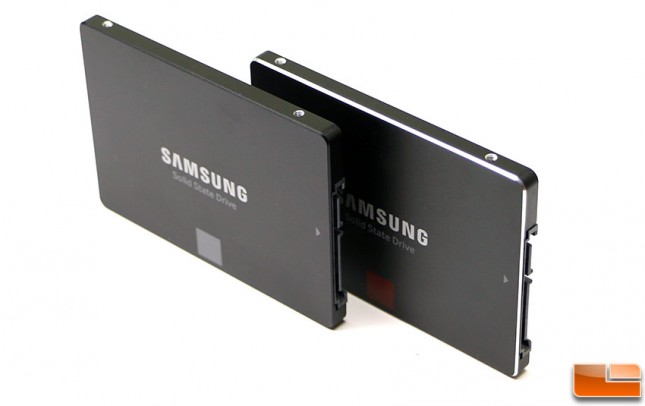 The Samsung SSD 850 PRO and 850 EVO 2TB SSDs were found to be two very solid performing SSDs. The drives use the same Samsung MHX controller with 2GB of cache, so the major difference between the drives is that the 850 PRO uses 2bit MLC NAND and the 850 EVO uses 3bit TLC NAND. The SSD 850 PRO uses the more expensive 2bit MLC NAND that is known to have higher endurance, so that is why there is a $200 price and warranty difference between the two models. The higher Total Bytes Written and 10-year warranty might be enough for some to justify purchasing the 850 PRO over the 850 EVO, although a 5-year warranty is still plenty long for a SATA SSD as will you still be using this drive in 2020? Oddly enough Samsung says that both drives are built to handle 80GB of writes per day, but the 5-year warranty on the 850 EVO allows for 150 TBW (Tera Bytes Written) and the 10-year warranty allows for 300 TBW. This means the drives are rated for the same writes per day, but the SSD 850 PRO should last twice as long due to the higher endurance NAND being used.
Our testing showed no real significant performance differences between the drives until we got into the mixed workload testing and the Samsung SSD 850 PRO proved to have better performance. The performance gap was the largest once you got in the 40-70% write range. On top of the mixed workload performance differences we also found the Samsung SSD 850 PRO uses significantly less power and ran cooler than the SSD 850 EVO. We aren't bashing the Samsung SSD 850 EVO 2TB drive by any means as it performed exceptionally in our testing, but simply pointing out the key differences we noted after spending a week with the drives on the test bench.
Samsung currently has 44.7% of the SSD market share and releasing the first 2TB SSD in the 2.5-inch form factor will certainly help. Samsung has been able to double the amount of data that we can store in the same amount of space and that is huge for people that are looking for the largest consumer SATA III SSD that can be purchased. If you need a large 2TB SSD for all your games or want make a NAS with 2TB SSDs, the time for waiting is over! We did ask Samsung if these 2TB drives were ready for NAS deployment or if the firmware needed to be 'tuned' for proper use in a NAS environment. Samsung responded to our question with this statement.
"Samsung does not tune our drives for specific applications. Compared to traditional HDD, Samsung SSDs provide superior performance, reliability and energy efficiency and are suitable for many NAS applications. That being said, many NAS manufacturers perform compatibility testing to ensure our drives work properly in their enclosures. Check with individual manufacturers Approved Vendor Lists (AVL) to see if Samsung SSD drives have been tested with an individual enclosure." – Samsung PR
Samsung SSD 850 Series Pricing on July 6th, 2015:
| | | | | | |
| --- | --- | --- | --- | --- | --- |
| Sansung SSD 850 EVO | Price | $/GB | Samsung SSD 850 Pro | Price | $/GB |
| Samsung 850 EVO 120GB | $56.37 | $0.47 per GB | Samsung 850 PRO 128GB | $97.99 | $0.77 per GB |
| Samsung 850 EVO 250GB | $97.99 | $0.41 per GB | Samsung 850 PRO 256GB | $142.99 | $0.56 per GB |
| Samsung 850 EVO 500GB | $161.99 | $0.32 per GB | Samsung 850 PRO 512GB | $254.97 | $0.48 per GB |
| Samsung 850 EVO 1TB | $374.29 | $0.36 per GB | Samsung 850 PRO 1TB | $487.01 | $0.48 per GB |
| Samsung 850 EVO 2TB | $799.99 | $0.39 per GB | Samsung 850 PRO 2TB | $999.99 | $0.48 per GB |
When it comes to pricing the Samsung SSD 850 EVO runs $799.99 ($0.39 per GB) and the Samsung SSD 850 PRO runs $999.99 ($0.48 per GB). These prices are the suggested retail price, so we expect to see street pricing a little lower in the weeks ahead. No other company offers 2TB 2.5-inch SSDs just yet, so Samsung is the first company to offer this much capacity in a traditional 2.5-inch drive form factor with a 7mm Z-height!
Which drive is the right one to buy? The Samsung SSD 850 PRO had better mixed workload performance, uses less power, runs cooler and has a longer warranty. If the price is something you can afford and the notable areas of difference are important to you then that is the easy choice. If you don't see yourself using this drive in five years, have a desktop PC with good cooling and don't care about temps or power the Samsung SSD 850 EVO is a wicked fast drive that only has a performance blemish in the mixed workload scenarios. Either drive should perform great for you and will leave you happy!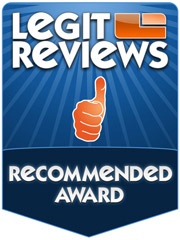 Legit Bottom Line: The Samsung SSD 850 EVO and 850 PRO 2TB drives are the first 2.5-inch SATA III drives to come to market and the offer gobs of storage space at very respectable performance numbers!