OCZ Trion 100 480 GB SSD Review
By
PCMark 8 Storage Test
PCMark 8 is the latest version in Futuremark's series of industry standard PC benchmarking tools. With PCMark 8 you can test the performance of all types of PC, from tablets to desktops. With five separate benchmark tests plus battery life testing, PCMark 8 helps you find the devices that offer the perfect combination of efficiency and performance. PCMark 8 is the complete PC benchmark for home and business. We ran the storage benchmark test suite on the OCZ Trion 100 480GB SATA III SSD.
OCZ Trion 100 480B: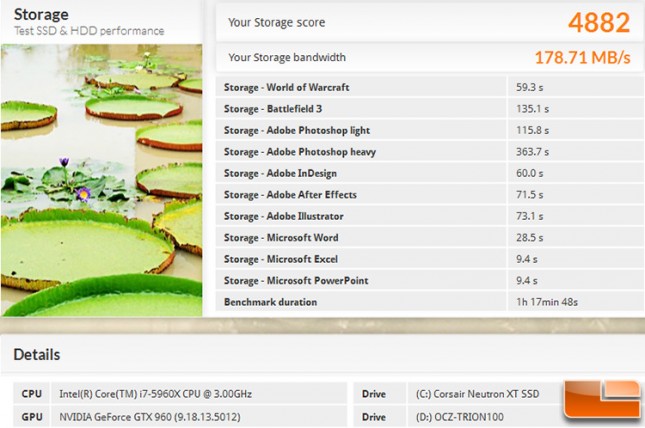 Samsung SSD 850 EVO 500GB: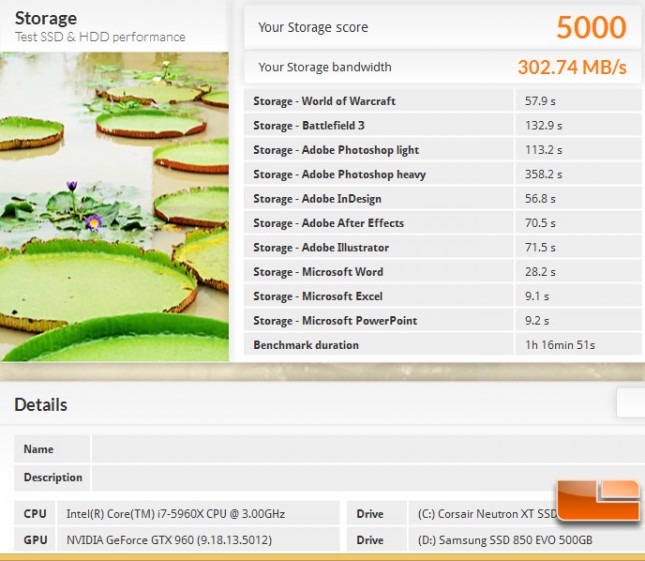 Benchmark Results: When it comes to PCMark 8 performance you are looking at an overall score of 4882 on the OCZ Trion 100 480GB and 5000 on the 850 EVO 500GB, which is a pretty big difference on the this storage test. The storage bandwidth on the Samsung 850 EVO 500GB drive was 302.74 MB/s versus 178.71 MB/s on the OCZ Trion 100 480 GB SSD, so there are big differences there.