GIGABYTE GA-Z77X-UD5H WiFi & GA-Z77X-UD3H Motherboard Reviews
By
GIGABYTE Z77X-UD3H Retail Packaging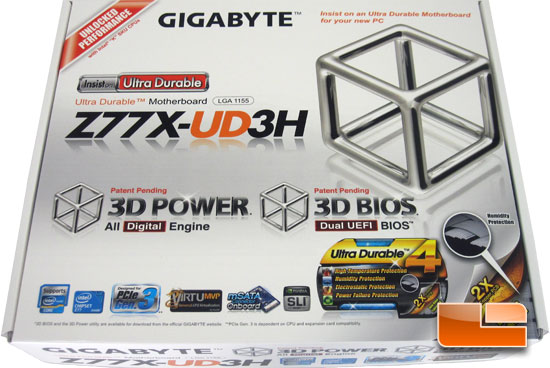 The retail packaging for the GIGABYTE Z77x-UD3H is nearly identical to the Z77X-UD5H WiFi that we looked at previously. The primary difference is the technology emblems across the bottom. Instead of the Bluetooth 4.0 + WiFi logo, we can see the Virtu MVP and mSATA technologies listed.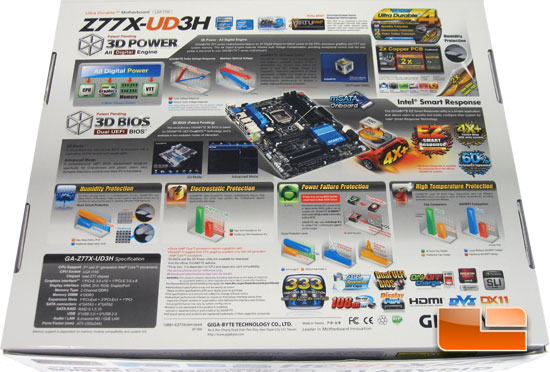 The back of the GIGABYTE Z77X-UD3H retail packaging once again goes into some of the more specific details about the motherboard.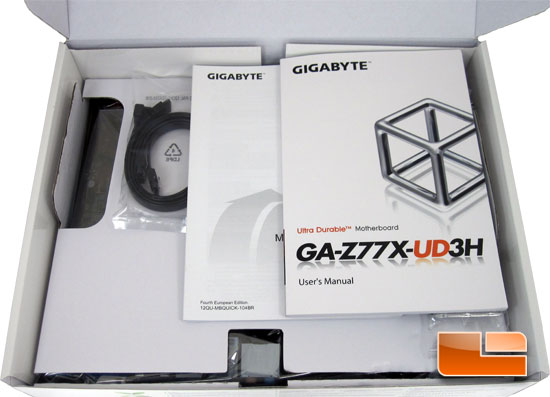 This time around we can see that the bundle for the GIGABYTE Z77X-UD3H is on top of the motherboard. It's not quite as well separated, but we don't have the Bluetooth 4.0 + WiFi card to worry about during shipping.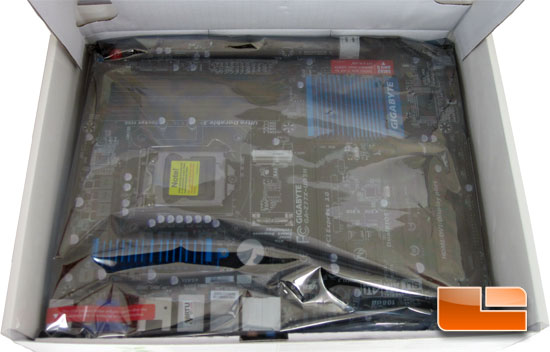 Removing the bundle and protective layer of the GIGABYTE Z77X-UD3H we can catch our first glimpse of Z77X-UD3H, though it is once again obscured by the anti-static bag.