EVGA GeForce GTX 1660 Black Graphics Card Review
By
EVGA GeForce GTX 1660 Black Overclocking
To overclock the EVGA GeForce 1660 Black graphics card we first turned to NVIDIA Scanner in EVGA Precision X1 v0.3.12.0 as that is the program we use the most for overclocking. This one-click overclocking tool makes overclocking easy and this is a great starting point to dialing in an overclock for your unique graphics card.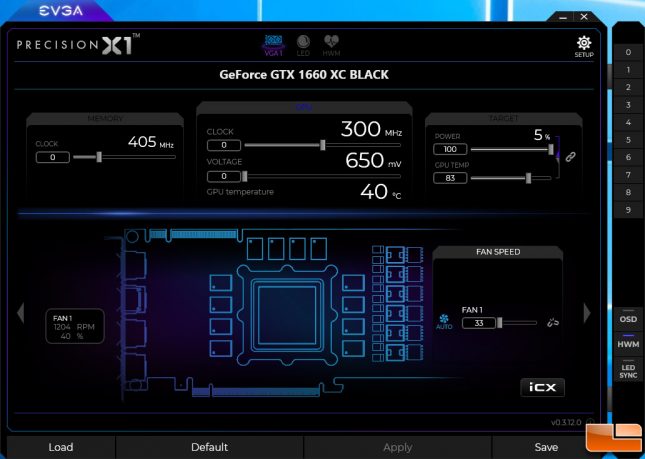 We manually overclocked the card with EVGA Precision X1 software and got a +200 MHz overclock on the GPU and +800 MHz overclock on the GDDR5 memory. EVGA has locked the power target on this card since it is the base model, so you can't go over 100% for that setting.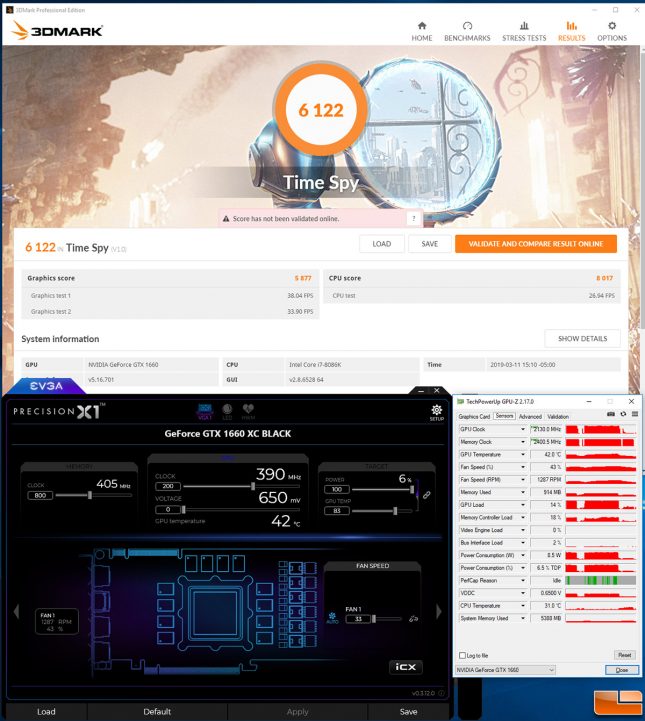 The NVIDIA GeForce GTX 1660 cards feature GPU Boost 4.0 technology, so the GPU clock frequency and voltage scales based on the workload as long as the temperature and power are within reason. This particular overclock had the card boosting up to 2,130 MHz on the Turing GPU core clock when we initially would start playing game or benchmark before settling down to under 2100MHz for the duration of usage.
This overclock boosted our 3DMark Time Spy score from 5,763 points to 6,122 points! This is a 6.2% improvement in performance thanks to the overclock!
Let's wrap this review up!