DDR2 PC2-6400 (800MHz) 7-way Memory Showdown
By
Overclocking Graphs
For those who like a graphical view of the overclocking results this page is for you! Since memory is one of the critical pieces of hardware for one to overclock this might be a good page to benchmark.
First up we have the results graphed when overclocking the modules at relaxed CL5 timings.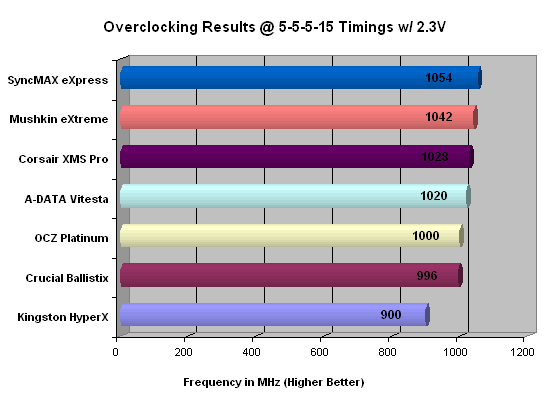 Results: As you can clearly see five of the seven kits were able to run 1GHz or higher in dual channel mode at these relaxed timings.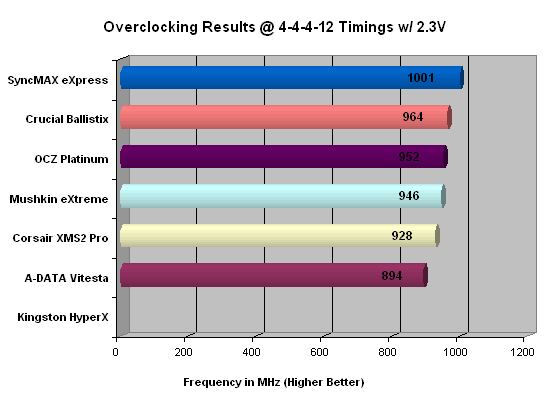 Results: The SyncMAX eXpress memory once again took the top spot running an impressive 1,001MHz at CL 4 timings. The Kingston modules would not post at CL4 at 800MHz, so it was not included as it couldn't run these timings at its rated frequency. The rest of the modules hit right around 950MHz at CL4, which is impressive when most were rated CL5.