ASUS ROG GeForce GTX 1050 Ti STRIX Video Card Review
By
Final Thoughts and Conclusions
The ASUS ROG GeForce GTX 1050 Ti STRIX 4GB graphics card doesn't have performance that is going to blow you away, but it is respectable and this is a pretty decked out card. The custom board design looks well done with no choke noise, the DirectCU II cooling solution is quiet and the RGB lighting is a nice touch. Let's face it, the NVIDIA GeForce GTX 1050 Ti is a nice card, but there is only so much that you can do with 768 CUDA cores. ASUS did everything they could do to this model to make it be the best it can be and we are pleased with how this card ended up.
Since ASUS did everything they could to this card to make it awesome you'll be paying extra for it. The lowest priced GeForce GTX 1050 Ti right this second is the EVGA GeForce GTX 1050 Ti Gaming 4GB at $129.99 shipped after a $10 rebate. It has lower clock speeds and no neat features that make it stand out from the crowd at that price. The ASUS ROG GeForce GTX 1050 Ti STRIX 4GB that we reviewed here today is $154.99 shipped on Newegg after a $10 rebate or $169.99 shipped on Amazon. You are basically paying $25 more for the factory overclock and added features that we talked about. The EVGA card can be overclocked up to the ASUS levels, but it lacks many of the neat features that the ASUS ROG STRIX model has. The DirectCU II cooler, RGB lighting and ASUS FanConnect are all nice little features that grow on you after you use the card for some time. If your going to keep this card for a number of years it might be worth paying a premium for.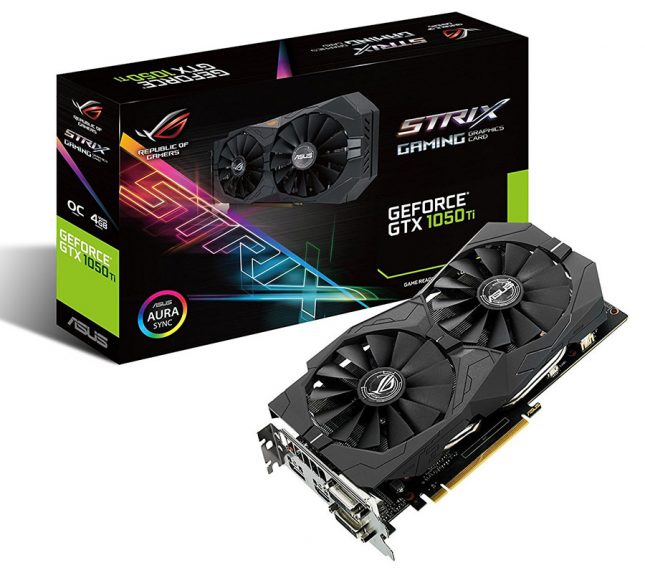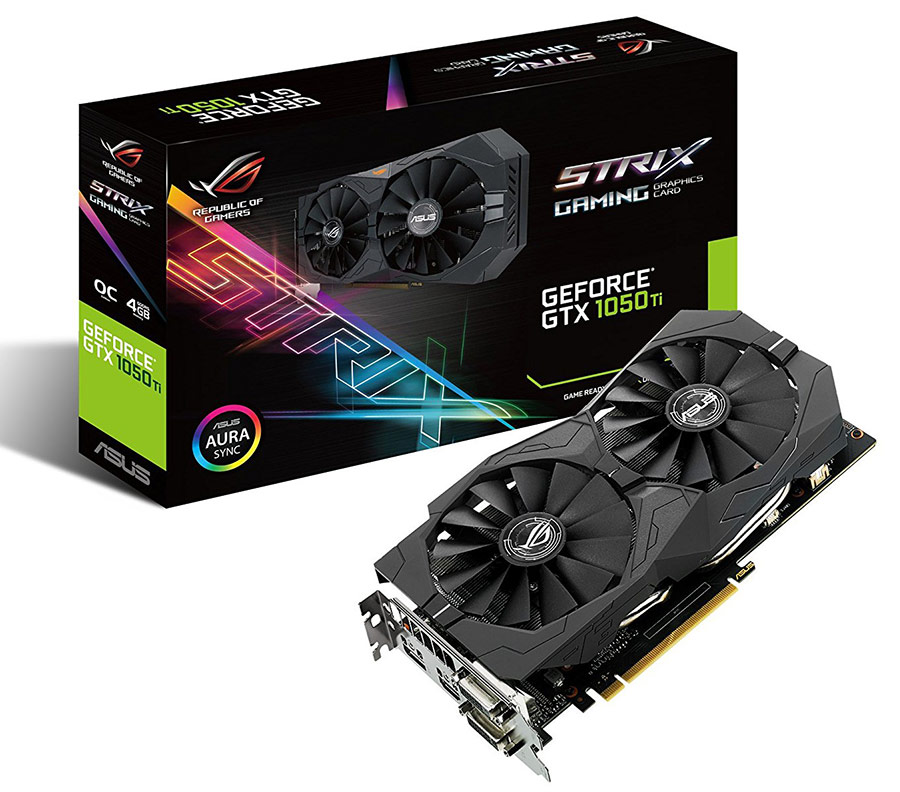 That said, the AMD Radeon RX 570 series cards generally range in price from $179 up to $235 at this time and that is before any rebates are factored in. There is a big difference in performance between the GeForce GTX 1050 Ti and the Radeon RX 570 as you saw in our performance charts. If you're spending $155 why not just spend another $25 and get a Radeon RX 570. Those little $25 jumps in price can really get you!
At the end of the day the ASUS ROG GeForce GTX 1050 Ti STRIX 4GB is a magnificent graphics card that should give you reliable performance for years to come. The only issue with the GeForce GTX 1050 Ti is if it will have enough power for your gaming needs today and in the future. It struggles to play all triple A gaming titles at 1080P with high image quality settings today and there is no multi-GPU upgrade path for you down the road as NVIDIA did not enable SLI support on this series. If that doesn't concern you and you just want to upgrade from that old crappy video card that keeps getting you killed in the games then you might have just found your next graphics card!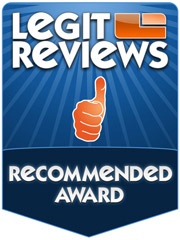 Legit Bottom Line: The ASUS ROG GeForce GTX 1050 Ti STRIX 4GB is one of the nicest GeForce GTX 1050 Ti models around for those 1080P gamers on a budget.