ASUS ROG GeForce GTX 1050 Ti STRIX Video Card Review
By
GeForce GTX 1050 Ti Gets The ASUS ROG STRIX Treatment
Since the NVIDIA GeForce GTX 1050 Ti was released in October 2016 it has become one of the most desirable cards to have for 1080P gaming due to be priced around $150. Over the past the past seven months there have been many driver updates, so we wanted to take a fresh look at a GeForce GTX 1050 Ti 4GB graphics card to see how they perform. We managed to get our hands on an ASUS GeForce GTX 1050 Ti 4GB ROG STRIX OC Edition graphics card that retails for $169.99 shipped on Amazon or $154.99 shipped on Newegg (after a $10 rebate card). Not everyone wants to spend $200+ on a graphics card nor do they plan on doing Virtual Reality gaming or anything other than gaming on a 1080P display, so a an affordable mainstream card like this could be a good fit. If you play on a 1080P monitor and play game titles like Overwatch, Skyrim or CS:GO a GeForce GTX 1050 Ti has enough power to get you over that 60 FPS threshold with respectable image quality settings. You also get all the latest NVIDIA technologies like Ansel, G-Sync and more.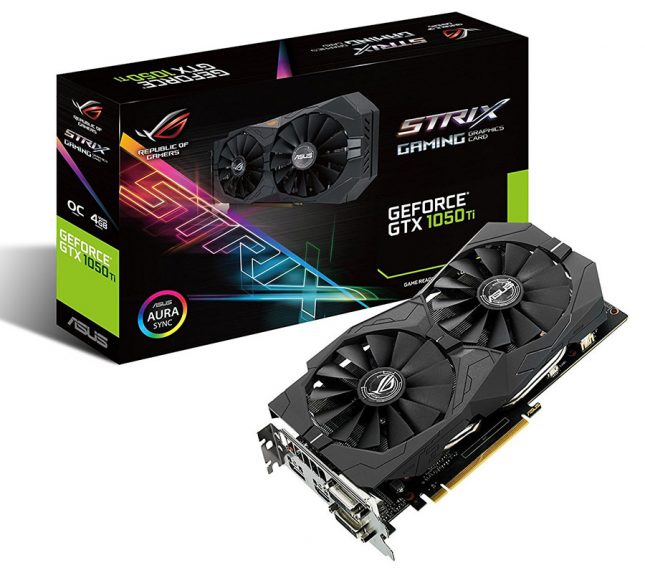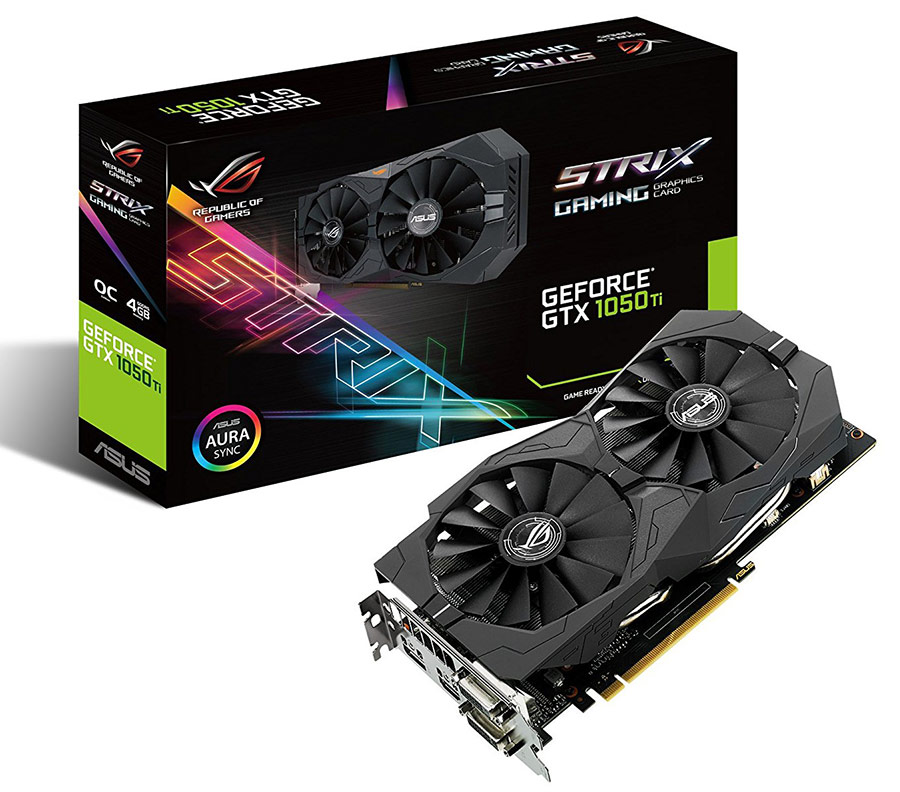 The new NVIDIA GeForce GTX 1050 Ti uses the GP107 'Pascal' GPU and it features 768 CUDA that have a base clock of 1290 MHz and a boost clock of 1392 MHz on NVIDIA's reference design. The 4GB of GDDR5 memory operates on a 128-bit bus at 7 Gbps for 112.1 GB/sec of memory bandwidth on the reference design. Those clock speeds are all fine and dandy, but for this ASUS ROG product they pushed the limits a bit and factory overclocked the GPU base clock up to 1380 MHz with a boost clock of 1493 MHz in gaming mode (default and what we tested) or at 1392 MHz base and 1506 MHz boost in an optional OC mode that you can enable enable with the GPU Tweak II Utility.
When you use the default settings the ASUS Geforce GTX 1050Ti 4GB ROG STRIX OC Edition boasts a 7% increase in the boost and base clock clock to help supercharge the cards gaming abilities. ASUS did not overclock the cards 4GB of GDDR5 memory, so it is left at 7 Gbps (7000 MHz effective) although you should be able to easily overclock that on your own if you'd like.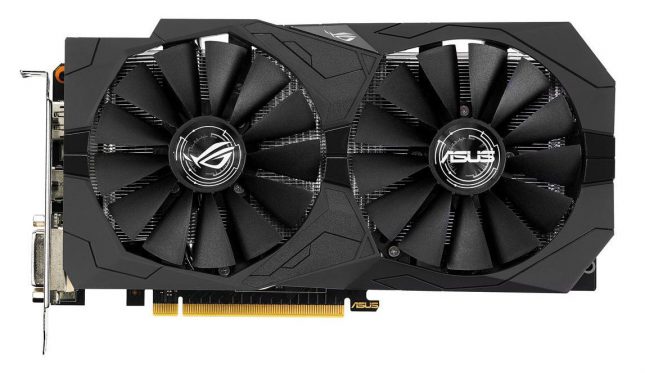 The ASUS Geforce GTX 1050Ti 4GB ROG STRIX OC Edition is a dual-slot graphics card that measures 9.5-inches in length and 5.1″ in height, so it should easily fit inside most all PC cases. ASUS went with an all black color scheme that looks pretty good with a plastic fan shroud.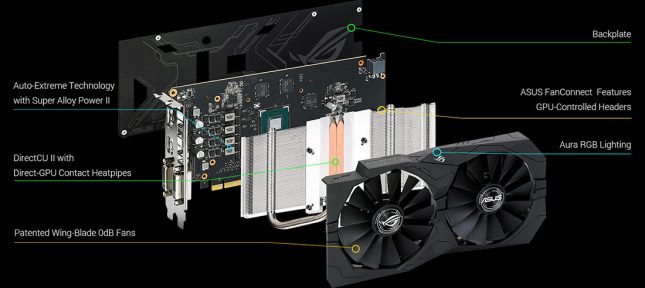 When it comes to the fan design ASUS went with a DirectCU II GPU cooler with direct-GPU contact heatpipes. Above the heatsink you'll find two wing-blade 0dB fans that deliver more static pressure over the heatsink than standard fans and they are 3x quieter than the standard reference card. ASUS went with a 4+1 digital multi-phase Super Alloy Power II power delivery system, which is said to increase efficiency, reduce power loss and improve thermal levels.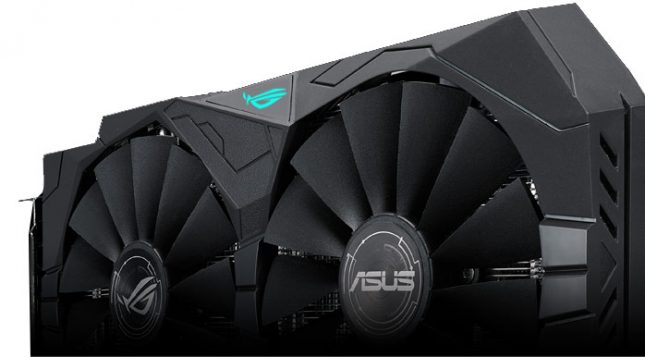 This card also features ASUS AURA SYNC lighting for those that wanted to do some advanced lighting effects. Between the two fans this ROG Strix graphics card has a small RGB light that is capable of displaying millions of colors and six different effects for a personalized gaming system.
Static – Always on
Breathing – Fades in & out
Strobing – Flashing on & Off
Color Cycle – Fades between colors of the rainbow
Music effect – Pulses to the beat of your music
GPU temperature – Changes color with GPU load
Having the AURA SYNC lighting feature is nice, but the ROG logo is rather small and it is the only lighting on the card. Once you get past the small size it is a nice little feature and RGB lights have been in demand in recent years.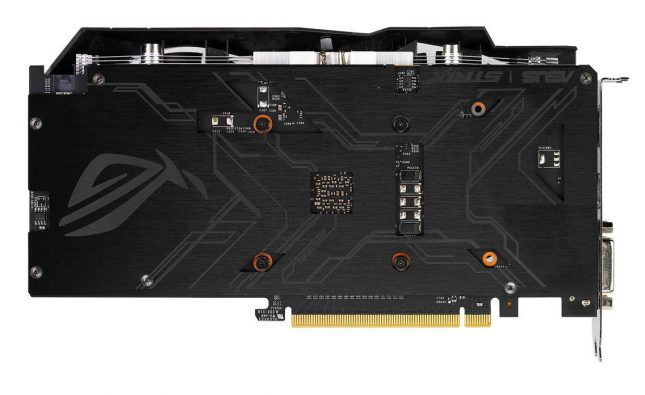 On the back of the ASUS Geforce GTX 1050Ti 4GB ROG STRIX OC Edition you'll find a full coverage aluminum backplate to help keep the back of the card protected and to help add rigidity to keep the PCB from bending. This is a nice touch for a card in the $150-$170 price range as not too many cards have a backplate for this price. No thermal pads are on the back of the PCB to help with heat dissipation. Along the top edge of the card you'll find the you'll see a single 6-pin PCIe power connector configuration to ensure the Pascal GP107 GPU gets all the power that it needs. ASUS recommends a 300 Watt or greater power supply for proper operation, so if you are upgrading an older system you likely don't have any power supply concerns with this card.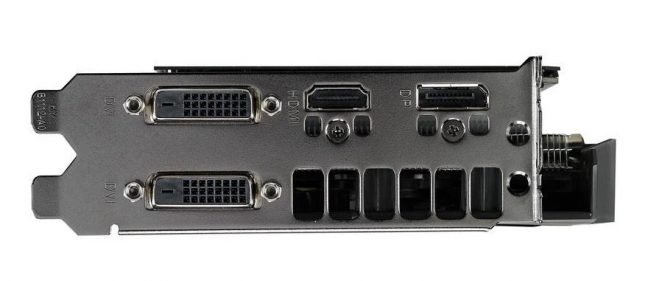 When you comes to video outputs for display connectivity you have one regular sized DisplayPort, one HDMI 2.0 and two DVI-D connectors. The maximum resolution supported on the GeForce GTX 1050 Ti is 7680×4320 and that would be Ultra HD 8K Resolution for those that don't know what the number means.
Let's take a look at the test system and then run the benchmarks!