ASUS ROG GeForce GTX 1050 Ti STRIX Video Card Review
By
ASUS Geforce GTX 1050 Ti ROG STRIX Overclocking
The ASUS Geforce GTX 1050 Ti 4GB ROG STRIX OC Edition graphics card is already factory overclocked, but we wanted more performance and manually overclocked it to get more performance from the card. We kept our overclock simple and didn't mess with the core voltage or extreme cooling. We just opened up our favorite overclocking utility and pushed up the core and memory clock speeds as far are we could until we got stability problems.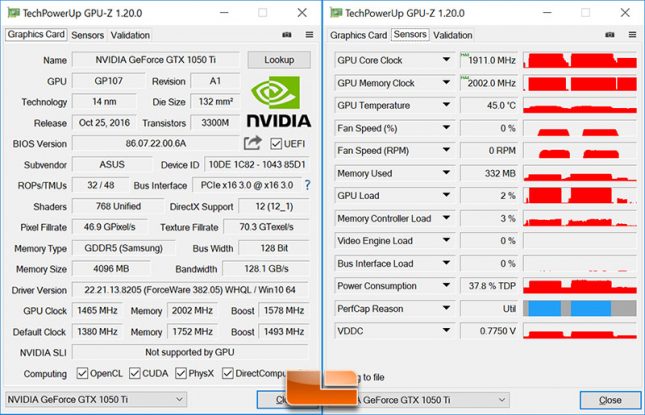 We managed to reach 1465MHz on the back clock, 1578 MHz on the boost clock and 2002 MHz on the memory clock. With these setting you easily hit the 1911MHz overclocking cap that NVIDIA placed on this card on the 768 CUDA cores as well as the 2002 MHz (8Gbps) memory limitation. NVIDIA told us half a year ago that they may remove the overclocking limitations on the GeForce GTX 1050 Ti cards, but that clearly never happened.
ASUS Geforce GTX 1050 Ti ROG STRIX Stock: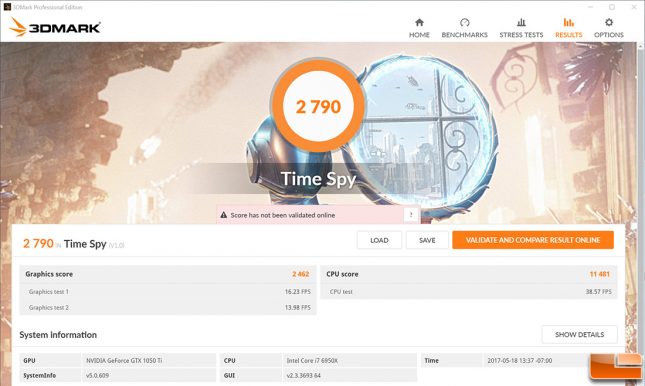 ASUS Geforce GTX 1050 Ti ROG STRIX Overclocked (+85MHz/+500MHz):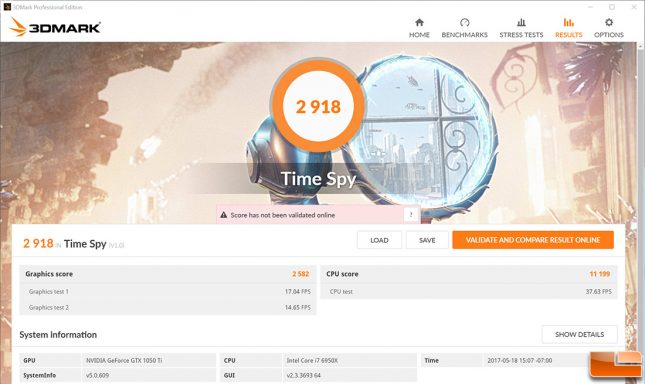 By overclocking the ASUS Geforce GTX 1050 Ti ROG STRIX graphics card we were able to take the score of 2,790 points on 3DMark Time Spy and raise it up to 2,918. This is a 128 point increase in our overall 3DMark score, which represents a performance gain of 4.6 percent.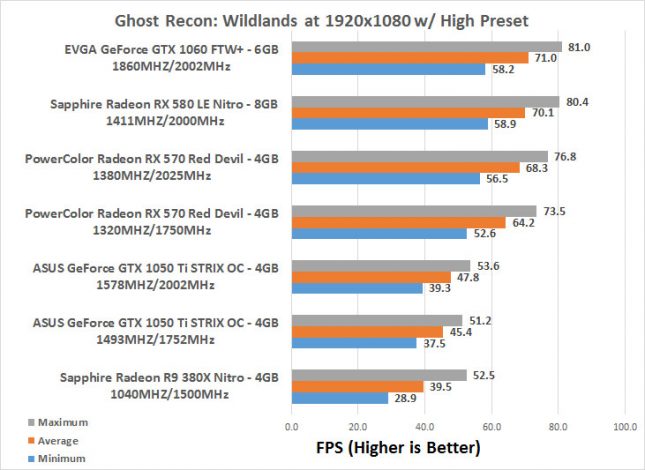 In real game titles we found about the same performance increase. For example in Ghost Recon: Wildlands our 1080P gaming performance went up 5.3%.
Let's wrap this review up!