ASUS P9X79 Deluxe Motherboard Review
By
Legit Reviews Test System
Before we look at the numbers, here is a brief glance at the test systems that were used. All testing was done on a fresh install of Windows 7 Ultimate 64-bit. All benchmarks were completed on the desktop with no other software programs running.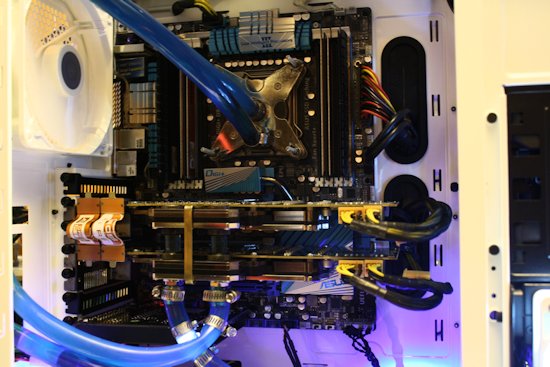 ASUS P9X79 Deluxe motherboard – $369.99
Intel Test Rig

Processor
Intel Core I7 3820
Live Pricing
Motherboard
See Above
Live Pricing
Sound Card
Creative Fatality X-FI
Live Pricing
Memory
Crucial 1866MHz
Live Pricing
Storage Device(S)
Crucial M4SSD2128 SSD

2 X Seagate Momentus 320 HDDs

1 X Western Digital 1 TB HDD

Live Pricing
Video Card
2 X AMD Radeon HD6970
Live Pricing
Cooling
Koolance CPU 360 CPU water block

2 x Koolance 697 Video card water blocks

Swiftech triple 120mm radiator

XSPC quad 120mm radiator



Chassis
CoolerMaster
Live Pricing
Power Supply
PC Power & Cooling
Live Pricing
ASUS P9X79 Deluxe System Settings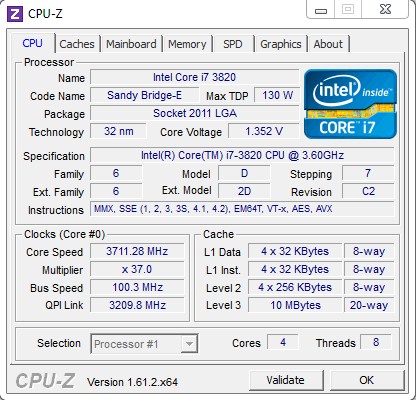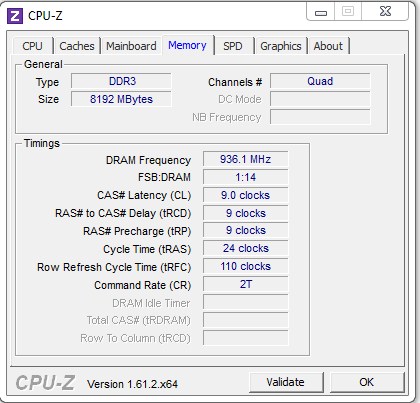 To keep things fair during the testing portion of this review, and to ensure I would not get any erroneous or stray readings, the only thing that I changed on the hardware was the motherboards and CPU, all other hardware remained the same.
These items include:
Crucial 1866MHz 9-9-9-24 memory
2 x Seagate Momentus 320 HDDs in RAID 0
1 x Western Digital 1 TB HDD
1 x Crucial M4SSD2128GB SSD
2 x AMD Radeon HD6970 video cards
1 x Creative Sound Blaster X-Fi Fatality
PC Power & Cooling 950 WATT PSU
1 x Koolance CPU 360 CPU water block
2 x Koolance 697 full cover video card water blocks
1 x Swiftech triple 120mm radiator
1 x XSPC quad 120mm radiator
With a dual loop shared 1 gallon reservoir.
Again the only things I did change was the motherboards/CPU combination. The tested motherboards and CPU combinations are as fallows:
ASUS Rampage II Extreme with a Core i7 970
ASUS P8P67 EVO with a Core i7 2600K
ASUS P9X79 Deluxe with a Core i7 3820