ASUS P9X79 Deluxe Motherboard Review
By
Futuremark 3DMark11 DirectX 11 Gaming Benchmark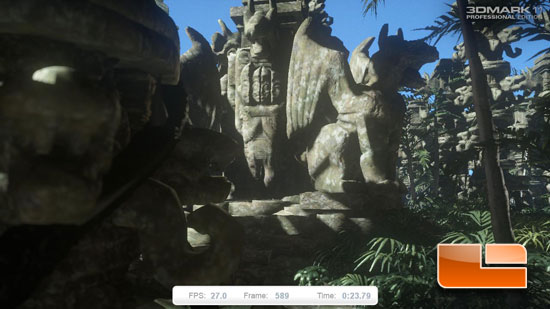 3DMark 11 is the latest version of the world's most popular benchmark for measuring the 3D graphics performance of gaming PCs. 3DMark 11 uses a native DirectX 11 engine designed to make extensive use of all the new features in DirectX 11, including tessellation, compute shaders and multi-threading.
3Dmark11 Testing was performed while using the performance preset, with the AMD Radeon 6970 video card(s) Control Panel set to default settings.
ASUS P9X79 Deluxe Motherboard 3DMark 11 Performance Testing with a Single AMD Radeon HD6970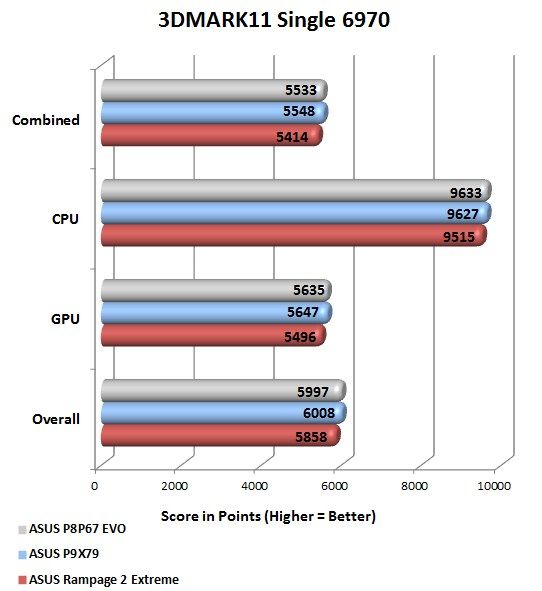 Since that again I am testing 3 very different computer platforms, and the fact that 3Dmark11 will vary from one test to the next, I am going to say that the performance of all of the tested motherboards is on par with one another. I will have to add this though, the P8P67 EVO and the P9X79 Deluxe motherboard platforms consistently kept out performing the Rampage II Extreme motherboard with the Core i7 970 CPU.