ASUS P9X79 Deluxe Motherboard Review
By
Sniper Elite V2 Benchmark Testing

Sniper Elite V2 is a 2012 tactical shooter video game developed by Rebellion Developments for Microsoft Windows, PlayStation 3 and Xbox 360. It is a remake of Rebellion's 2005 game Sniper Elite. The game takes place in the same timeframe and locationthe Battle of Berlin in AprilMay 1945but now the main character, an American Office of Strategic Services officer, must capture or eliminate the scientists involved in the German V-2 rocket program.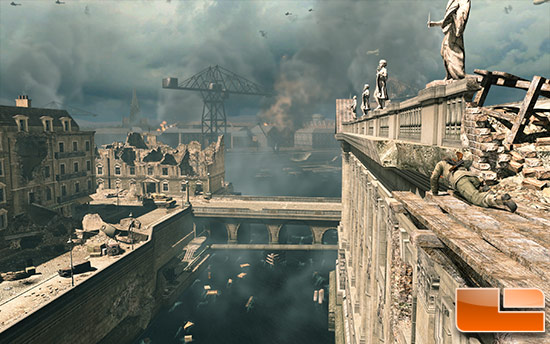 Sniper Elite V2 testing was performed with the official Sniper Elite V2 Benchmark at default settings.
ASUS P9X79 Deluxe Motherboard Sniper Elite Testing with a Single AMD Radeon 6970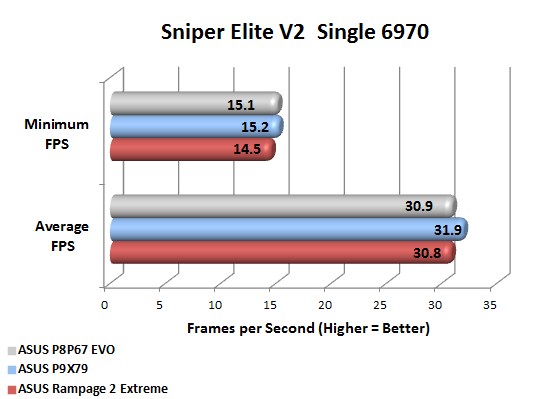 Looking at our Sniper Elite V2 benchmark results we can see once again that all of the tested platforms were pretty much on par with one another. I am not going to be overly concerned with a 1 FPS difference between of the tested platforms. Which this benchmark is pretty much telling me that this particular game engine is more GPU bound then it is influenced by the CPU/motherboard combination.