ASUS P9X79 Deluxe Motherboard Review
By
Unboxing the P9X79 Deluxe Motherboard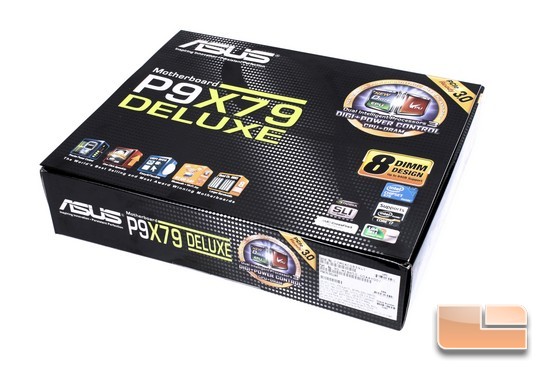 The packaging ASUS uses for the P9X79 Deluxe, pretty much follows ASUS' traditional style. ASUS placed the most important information on the top of the box so that we know what their products best features are.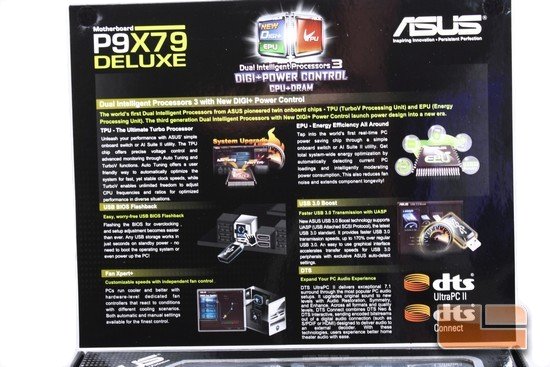 Upon opening the top lid of the packaging ASUS gives us even more information on some of their unique features of the P9X79 Deluxe motherboard.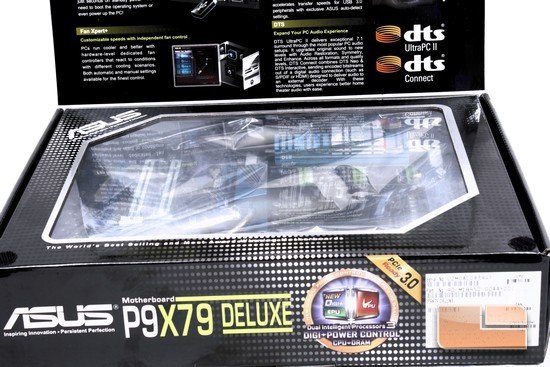 And right below the top lid we get a glimpse of the P9X79 Deluxe motherboard.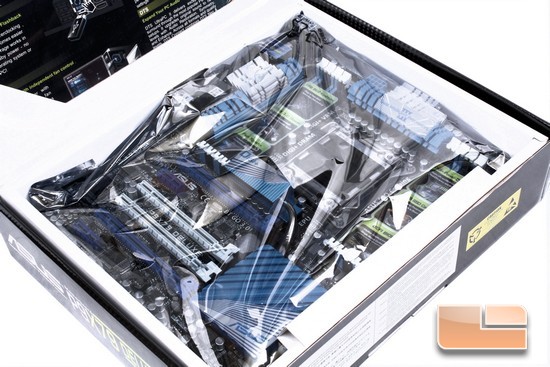 ASUS places the motherboard into a upper compartment while the motherboard is placed inside of an antistatic bag to ensure this motherboard does not get harmed during packaging or shipping.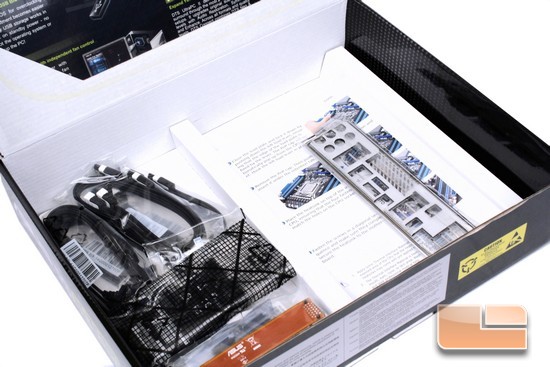 Removing the upper compartment and motherboard, ASUS divides the lower compartment into to 2 sub-sections.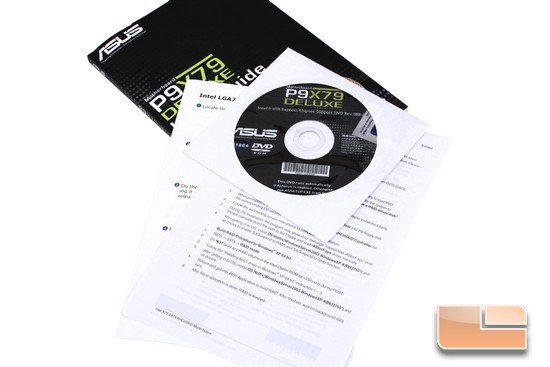 I removed all of the contents and laid them out to see what comes included as far as accessories with the P9X79 Deluxe motherboard. Since there is so much that comes included with this motherboard I broke it up into 2 sections. ASUS includes:
A manual
Driver Disk
RAID set up brochure
A quick LGA 2011 CPU installation guide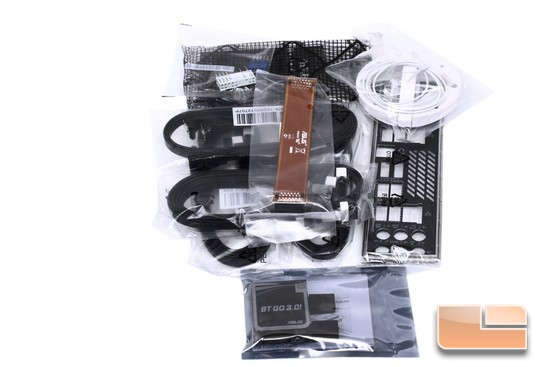 Continuing on with the included accessories:
Blue Tooth 3.0/WIFI card
4 SATA II HDD/SSD DATA cables (all black cables)
4 SATA III HDD/SSD DATA cables (black cables with white SATA connectors)
Front IO on/of, USB 2, Audio hook up headers
Triple SLI bridge
Single SLI bridge, that spans 6 PCI expansion ports
WIFI antenna
EMI shielded rear motherboard IO cover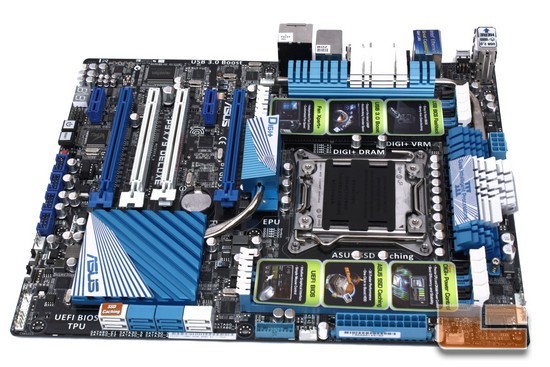 What the P9X79 Deluxe motherboard looks like once it has been removed from the confines of that packaging and antistatic bag.