ASUS A88X-PRO AMD FM2+ Motherboard Review
By
The Legit Reviews Test System
Before we get into the benchmarks, let's take a look at the test system. All testing is done on a fresh install of Windows 8.1 Pro 64-bit with no other software installed. As this is the first AMD FM2+ motherboard review, it will be compared to an Intel i5-3570k on a Gigabyte Z77X-UP5 TH.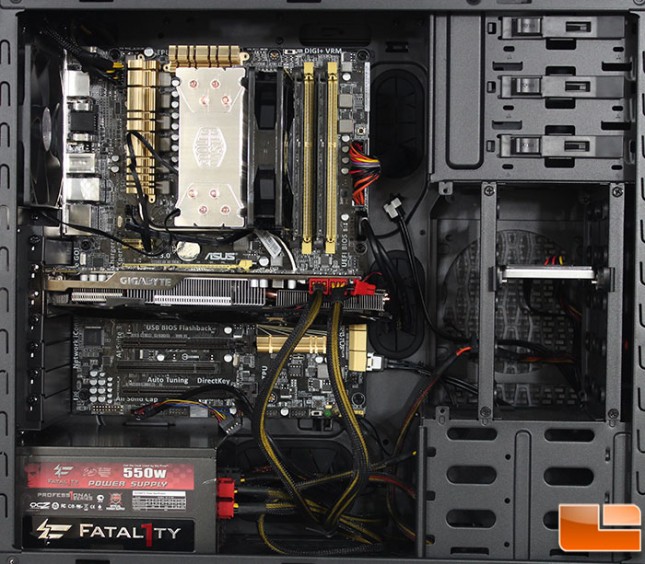 Before we begin, we'll take a look at what CPU-Z reports on the AMD A10-5700 CPU.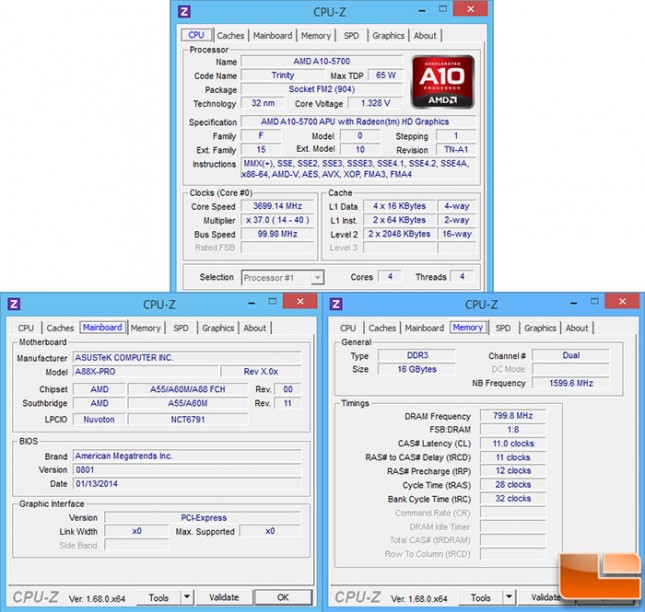 As the CPU includes integrated video, we'll take a look at that and compare it to several video cards.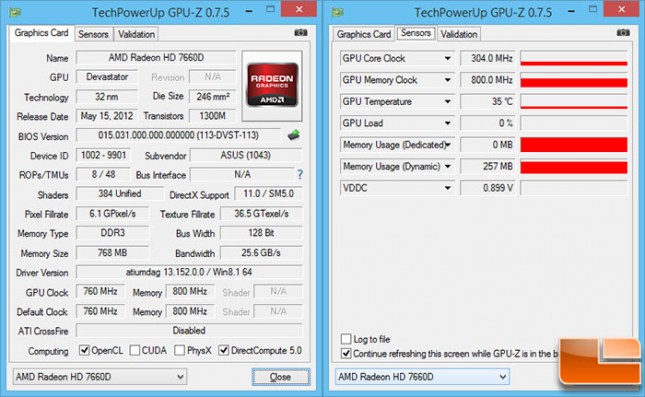 As most users will not be using the on board video for gaming, we will also include a mainstream video card with the benchmarks; the previously reviewed XFX R7950 (FX-795A-TDKC).