ASUS A88X-PRO AMD FM2+ Motherboard Review
By
Batman Arkham Origins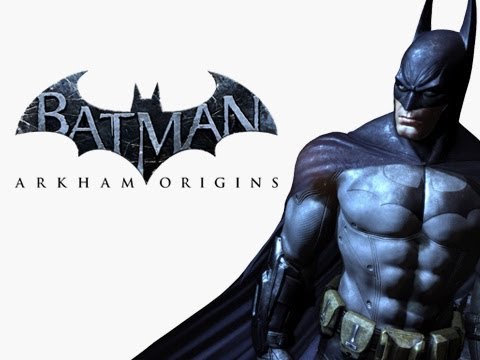 Batman: Arkham Origins was recently released in October 2013. It utilizes the Unreal Engine 3, and is an action-adventure game where the player takes on the role of Batman. While it is technically the third game in the series, it is actually a prequel to Batman: Arkham Asylum and Batman: Arkham City.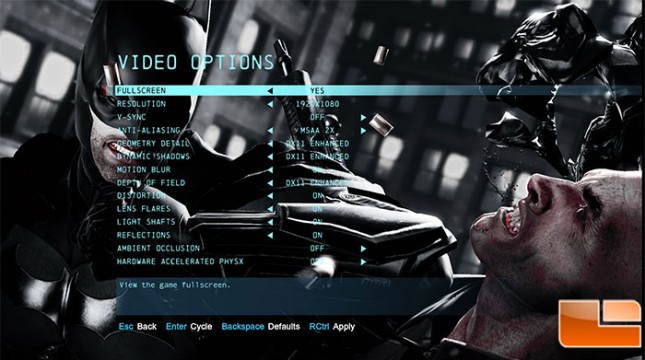 Batman has a hidden benchmark tool that runs several pre-configured scenes against the video options. This is a great feature to be included and makes it an easy way to make a good comparison across multiple video cards. The resolution was set to 19201080, Anti-Aliasing was set to MSAA 2X and DirectX 11 Enhanced features were enabled as all the cards are DirectX 11 compatible. As with Bioshock Infinite, the integrated video performed poorly against a dedicated video card, which is to be expected.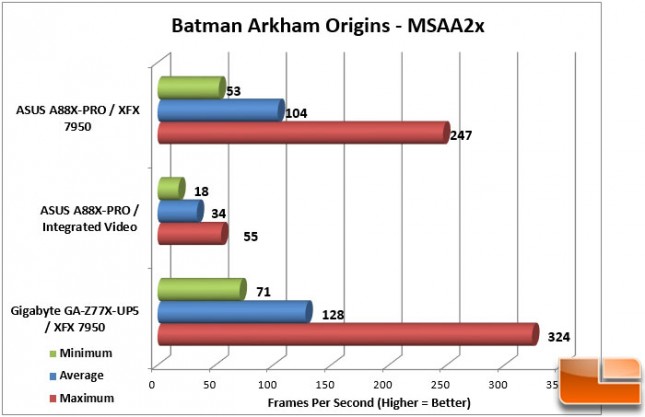 Benchmark Results: The ASUS A88X-PRO motherboard performs well with the XFX 7950 video card, receiving 24 less FPS when compared to a more powerful and expensive system.