ASUS A88X-PRO AMD FM2+ Motherboard Review
By
Retail Packaging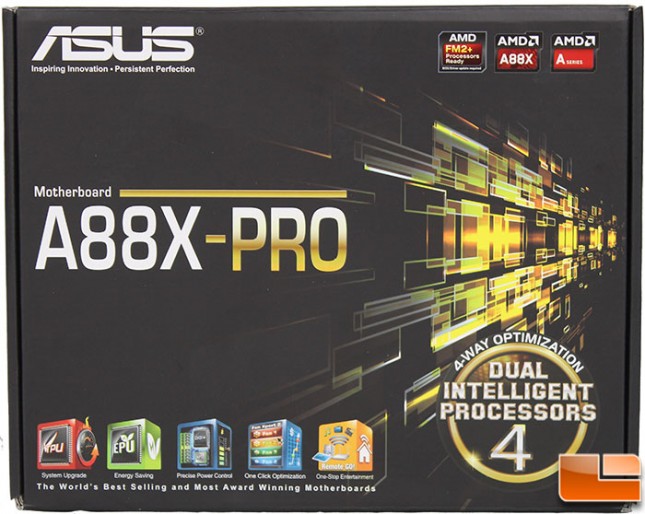 The front of the retail box for the ASUS A88X-PRO is simple and clean. Providing some detail on what this motherboard has to offer. At a high level, it identifies five features, System Upgrade, Energy Saving, Precision Power Control, One Click Optimization and One-Stop Entertainment. In the upper corner it also lists the CPU socket and chipset on the A88X-PRO.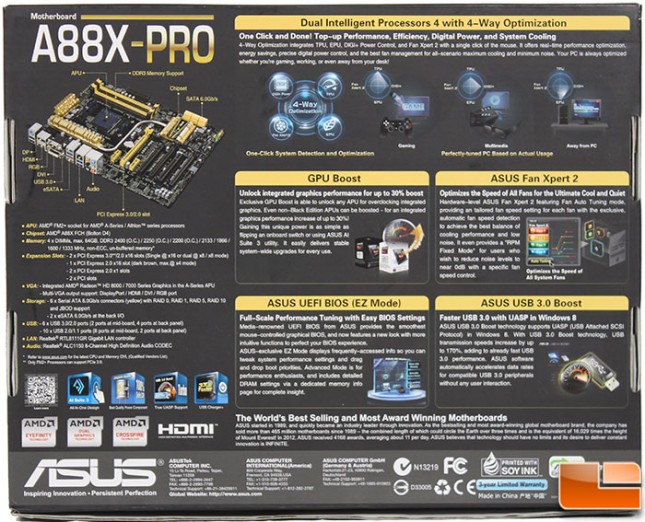 On the back of the box, ASUS gives a nice view of the motherboard with the important components pointed out, along with a nice description of those components. However, the majority of the back expands on five of the key features of the A88X-PRO with more than sufficient information in order for a potential purchaser to know exactly what this motherboard has to offer.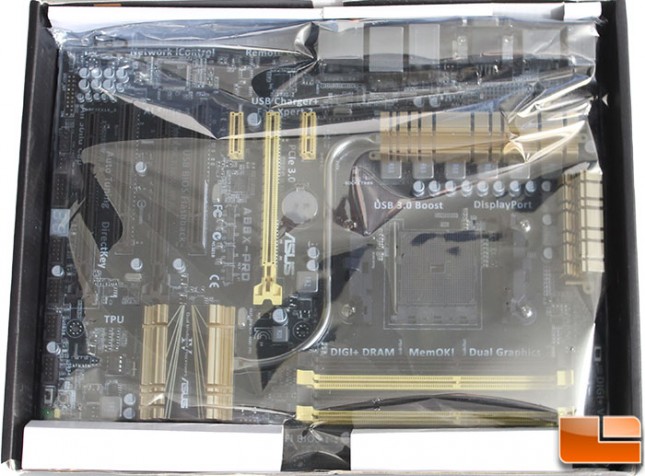 Opening the box, the motherboard is visible through an anti-static bag. It fills the box so no other packaging is necessary. Along the front edge of the box, a portion of the bottom layer has been folder over the motherboard to keep it in place.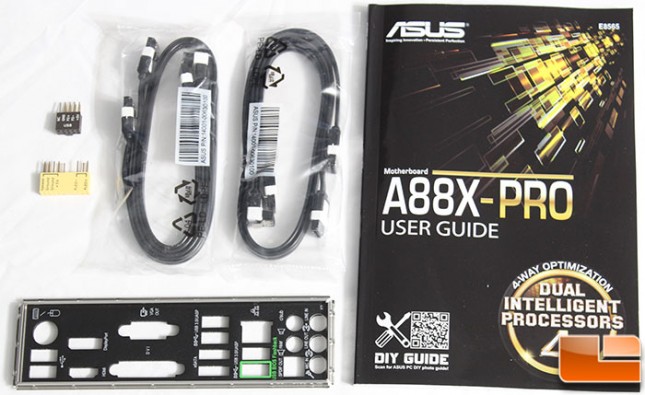 Under the motherboard lay the accessories; ASUS Q-Connector, four SATA cables (2 straight and 2 right angle), a motherboard I/O shield and a multi-language user guide. Not many accessories are included with the A88X-PRO.