ASUS A88X-PRO AMD FM2+ Motherboard Review
By
Overclocking Options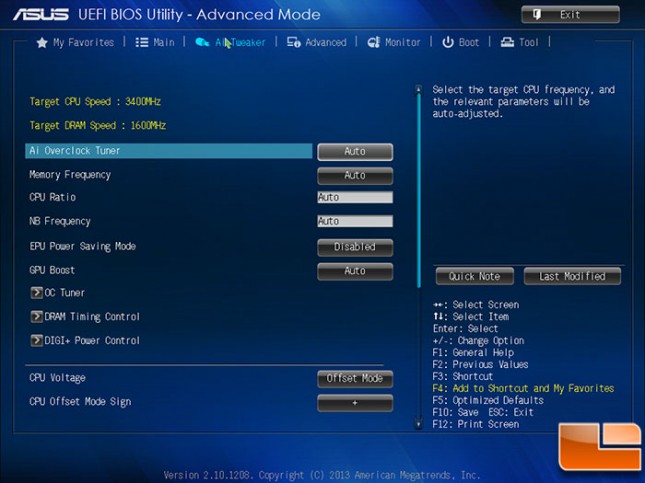 While some Overclocking can be accomplished using the AI Suite 3 software, it is often better to do Overclocking within the BIOS; this is done on the AI Tweaker menu. The first step is changing the AI Overclock Tuner from "Auto" to "Manual". On the second page of the AI Tweaker menu, power voltages can be adjusted such as CPU Voltage Offset which can be adjusted by 0.00625V up to +/- 0.5V.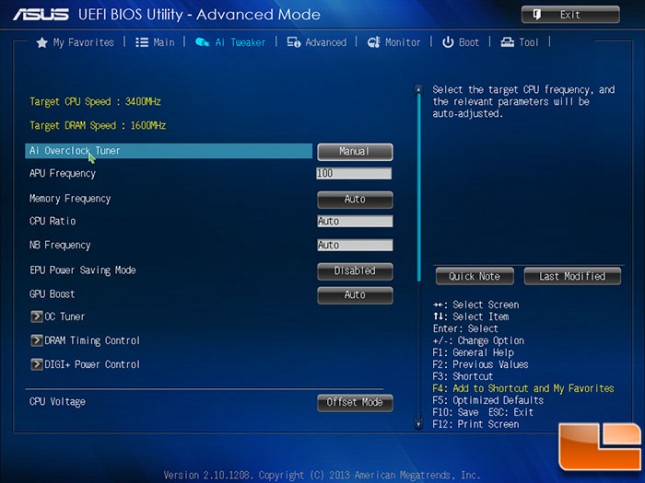 This provides a new option, APU Frequency; which starts at 100. It can be adjusted from 90Mhz to 300Mhz in 1Mhz increments. As changes are made it is immediately reflected in the Yellow text for CPU Speed and DRAM Speed.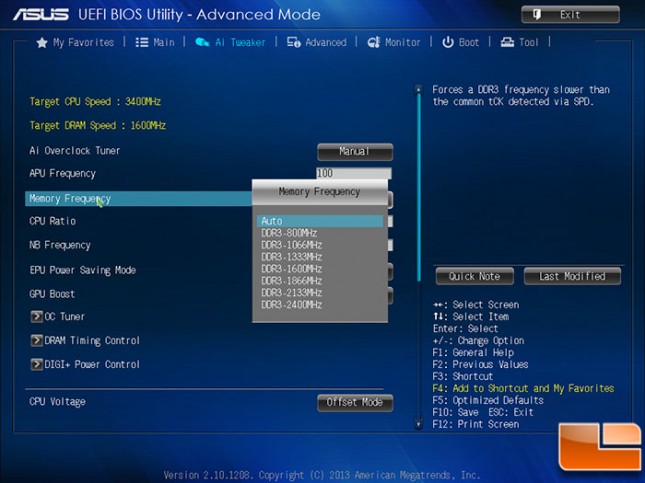 Base memory speed can also be selected, which is before any changes to the base APU Frequency of 100Mhz.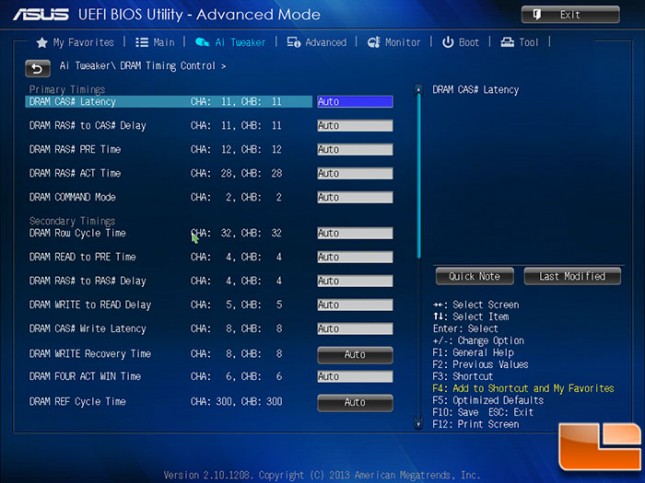 Memory speed isn't the only thing that can be adjusted for memory; individual timings can also be adjusted.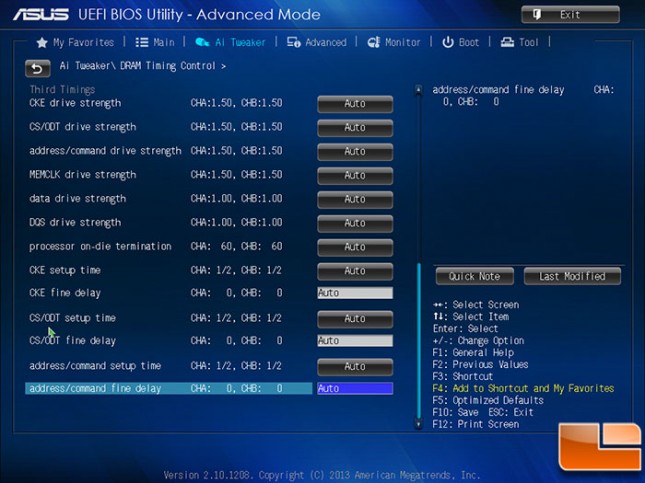 ASUS seems to allow every possible option to be manually set.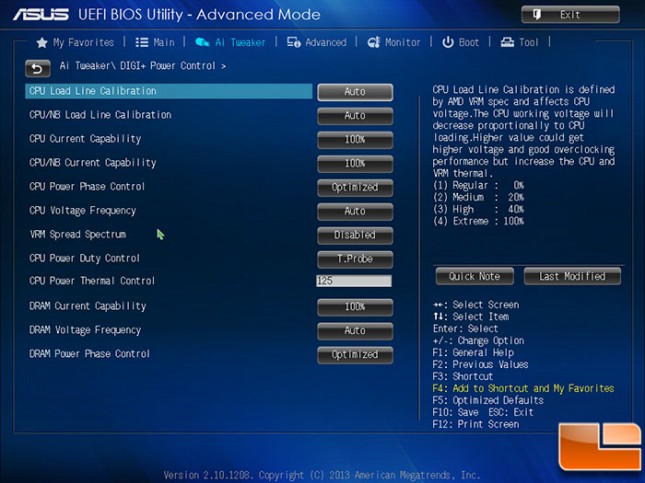 On the main AI Tweaker screen the main Voltage changes can be made, on DIGI+ Power Control, other power options can be set.