ASRock A75 Pro4 Motherboard Review
By
ASRock A75 Pro4 Socket FM1 Motherboard UEFI BIOS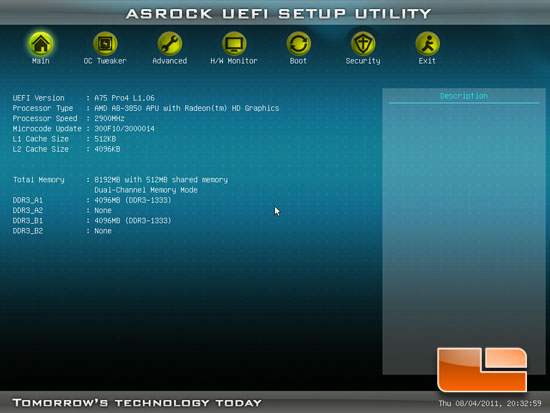 The ASRock A75 Pro4 has a UEFI BIOS that is quite easy to use, and is one of the nicer looking ones out there. The Main page that you load into when you first enter the BIOS gives you some basic information about the system. Including Memory, and APU information.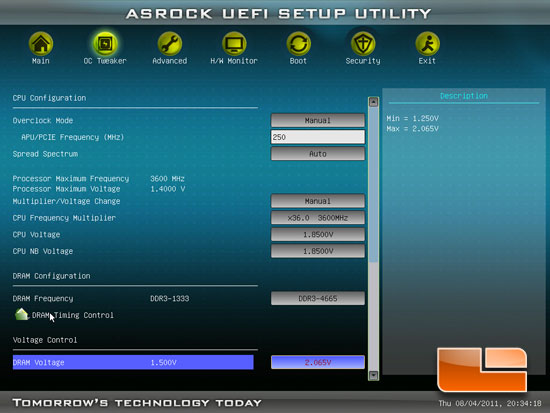 The second page in the ASRock A75 Pro4 UEFI BIOS is the OC Tweaker. On this page we can perform any of the necessary steps to overclocking the AMD A-series APU. Above we can see all of the maximum settings on the ASRock A75 Pro4. More than enough voltage for some serious damage, I mean overclocking.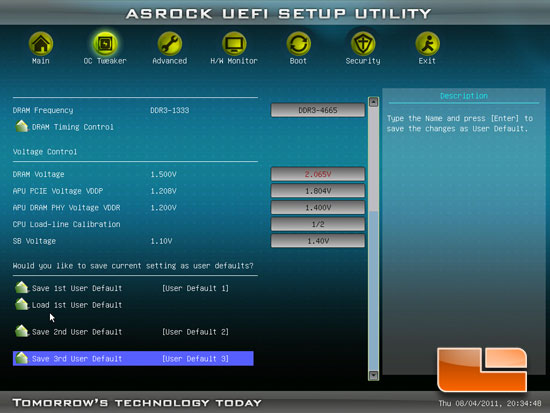 Scrolling down on the OC Tweaker page of the ASRock A75 Pro4 UEFI BIOS we can see the remaining voltages as well as the three user profiles for saving your settings.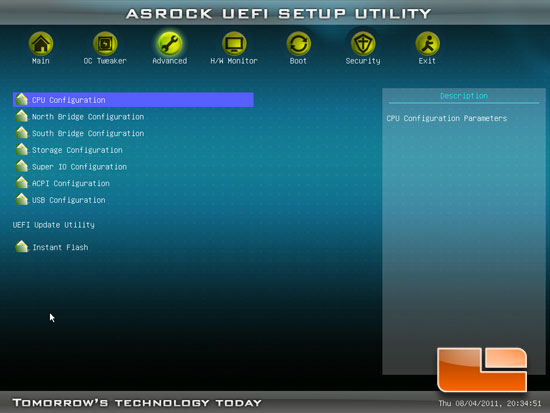 The Advanced page of the ASRock A75 Pro4 UEFI BIOS gives us access to the sub-pages for CPU, North Bridge, South Bridge, Storage, Super I/O, ACPI, and USB Configuration pages. We can also find the ASRock Instant Flash utility for updating the system BIOS on the Advanced page.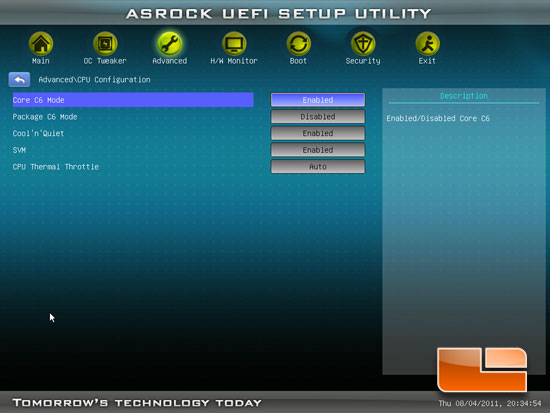 The Cpu Configuration page has several of the technologies that can be enabled or disabled.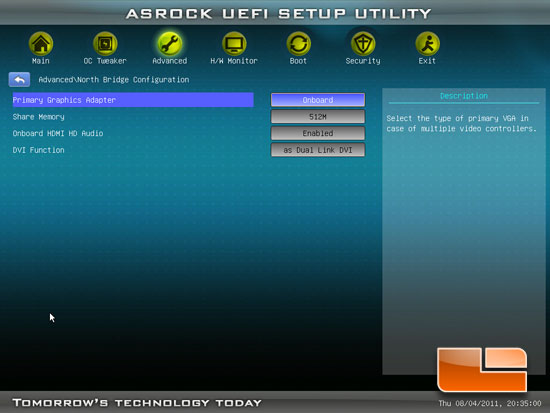 The North Bridge Configuration page has the settings for the AMD Radeon HD 6550D integrated graphics.
South Bridge configuration is where we can find the onboard devices that can be enabled or disabled such as: Onboard HD Audio, Onboard LAN, IEEE1394, Good Night LED, and the Debug LED.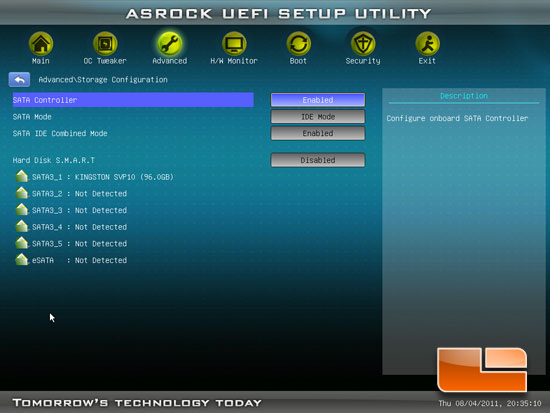 The Storage configuration page shows you what SATA devices you have plugged into which port. We can also switch between the various SATA modes and settings.
Here we have a shot of the USB Configuration page, we can enable or disable the USB 2.0, USB 3.0, or legacy support for either.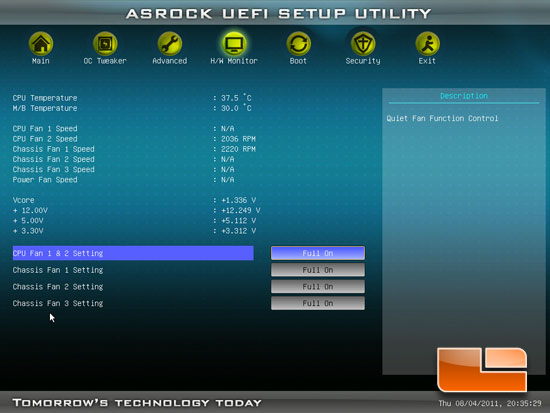 The Hardware Monitor page shows us the APU and Motherboard temperatures on the ASRock A75 Pro4. We can also take a look at the voltages of the APU, 12V, 5V, and 3.3V rails.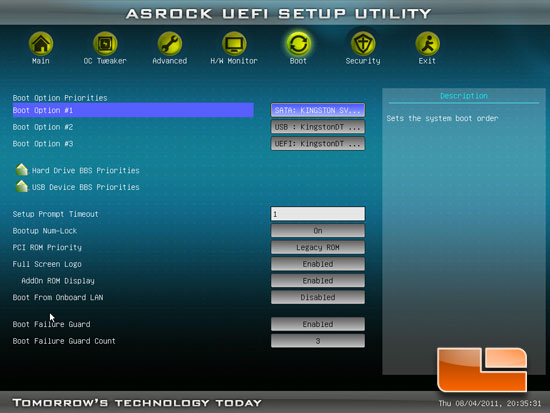 Here we can change all of the settings related to the system boot process on the ASRock A75 Pro4.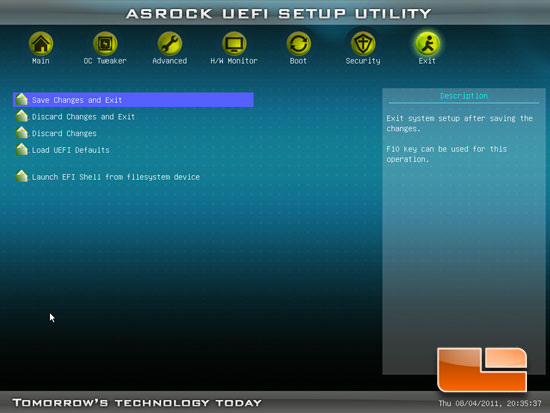 Of course last but by no means least is the Exit page. Here we can save and exit, discard changes and exit, discard changes, as well as load the default settings.