ASRock A75 Pro4 Motherboard Review
By
Futuremark 3DMark11 Synthetic Gaming Benchmark with Discrete Graphics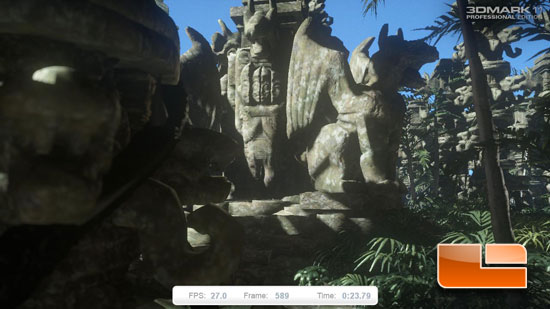 3DMark 11 is the latest version of the worlds most popular benchmark for measuring the 3D graphics performance of gaming PCs. 3DMark 11 uses a native DirectX 11 engine designed to make extensive use of all the new features in DirectX 11, including tessellation, compute shaders and multi-threading.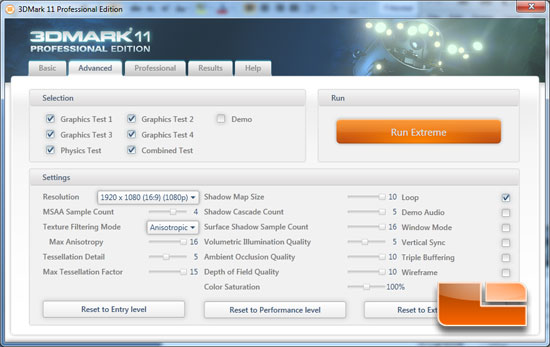 Since Futuremark is releasing 3DMark11 today we decided to run the benchmark at both performance and extreme presets to see how our hardware will run.
MSI A75MA-G55 3DMark11 Performance Preset Benchmark Results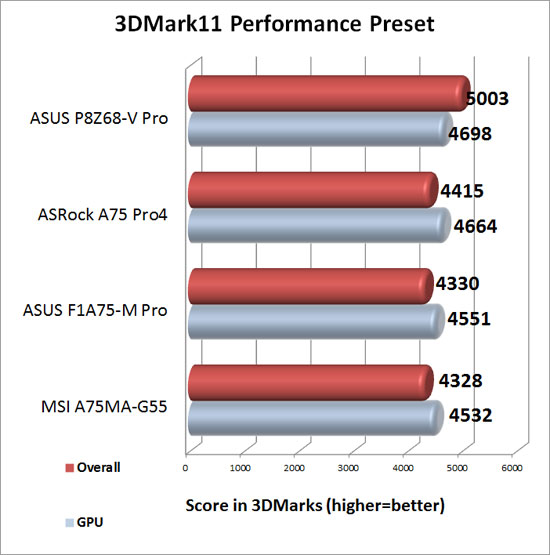 MSI A75MA-G55 3DMark11 Extreme Preset Benchmark Results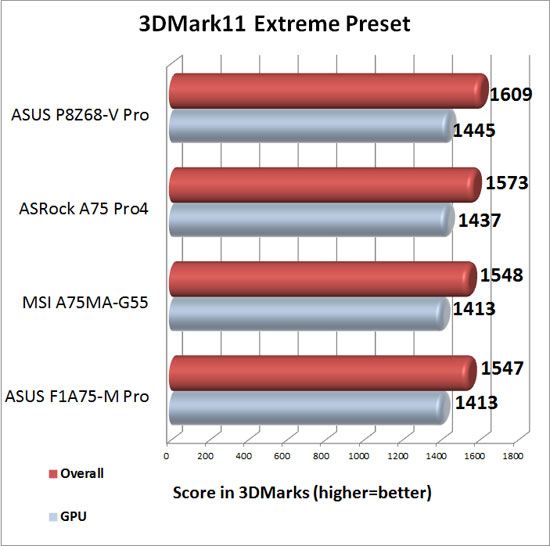 Benchmark Results: In Futuremark 3DMark11 the ASRock A75 Pro4 stepped up it's game. In the 3DMark11 performance preset the A75 Pro4 out performed the ASUS F1A75-V Pro by 85 3DMarks overall and 113 3DMarks in the GPU score. Firing the benchmark up at the extreme preset, the ASRock A75 Pro4 continued to reign at the top of the AMD system by 25 3DMarks overall, and 24 3DMarks in the GPU score.