ASRock A75 Pro4 Motherboard Review
By
Overclocking the ASRock A75 Pro4
Overclocking greatly varies due to what hardware is being used and who is doing the overclocking. Always remember that no two pieces of hardware will perform the same, so our results will differ from what you might be able to get. The AMD retail boxed CPU cooler was used for overclocking, so we'd expect this overclock to be easily reached by anyone!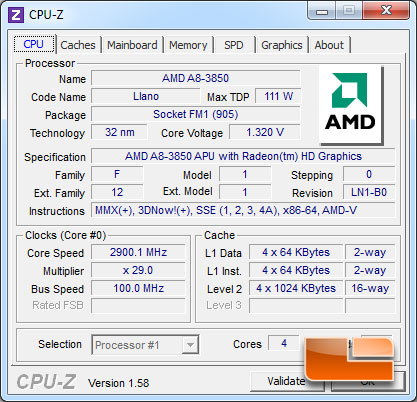 Here is a CPU-Z v1.58 screen shot of the AMD A8-3850 APU to see what we are going to be overclocking. The processor has a base clock of 100MHz with a multiplier of 29. This is a locked multiplier, so you can lower the multiplier in the BIOS, but you cannot increase it. That means for overclocking we are limited to just increasing the base clock frequency in the motherboards BIOS.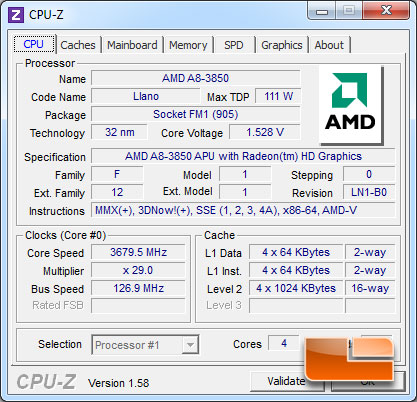 The ASRock A75 Pro4 was nice and simple to use for overclocking. After a short time we were able to bring our AMD A8-3850 APU to a bclk of 127MHz for a final overclock of 3679MHz! This is in the realm of what we expect to see in terms of the limits of these new chips. This is the first board that this particular APU has been on, but I'd call an overclock of nearly 800Mhz or 27% a successful overclock!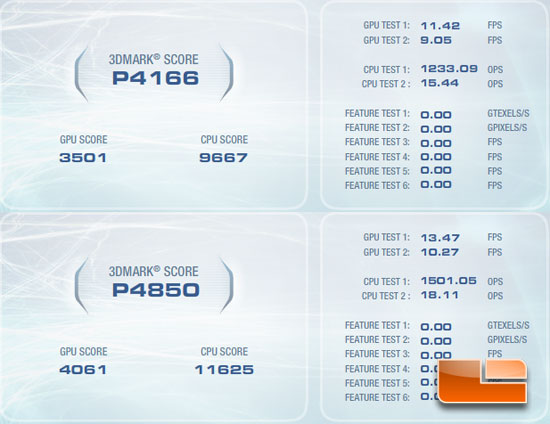 We couldn't leave you with out some results. Our overall score in 3DMark Vantage jumped by 684 3DMarks which is a boost of 16.4%. The GPU score increase by 560 (16%) 3DMarks and the CPU score increased by 1958 (20.2%) 3DMarks. If you want to check out the settings that we used you can find them here.