AMD Radeon R7 260 1GB Video Card Review
By
AMD Cuts Bonaire GPU Features To Get The Price To $109
The AMD Bonaire XT GPU was first used on the AMD Radeon HD 7790 video card in March 2013 and then more recently on the AMD Radeon R7 260X video card in October 2013. The AMD Radeon HD 7790 and the R7 260X are both affordable mainstream graphics cards aimed at those looking to spend under $150. The Bonaire XT was the first GPU to feature AMD TrueAudio and advanced CrossFire technologies. Last month it was confirmed during the AMD APU2013 conference that this audio DSP was originally designed for the Sony PlayStation 4 game console. So, AMD created TrueAudio technology to be the audio chip inside the PS4 and that could mean when games are ported over to PC that a good number of game titles will be able to use TrueAudio technology it you have the proper plugins/middleware installed on your PC. Only the AMD Bonaire (260/260x) and Hawaii GPU's (290/290X) have this audio capability, so it will be interesting to see what benefits it brings to owners of those cards in the years to come. Right now AMD TrueAudio and Mantle technologies look good, but there aren't any games out that take advantage of them!

The AMD Radeon R7 260X was released in October 2013 with the $139 price point in mind, but today you can find AMD board partners like MSI selling factory overclocked Radeon R7 260X cards for $122.98 shipped after rebate and it even qualifies for the AMD Phase II Silver Reward! This means you get two pick two free games from game titles like Thief, Hitman: Absolution, Sleeping Dogs, Deus Ex, Far Cry 3: Blood Dragon, and Dirt 3. Not a bad deal for the price being paid if you are looking for a video card that can play games on a single 1080P monitor. If spending that much is still a bit much, AMD today released the Radeon R7 260 video card at $109.99. AMD slashed the retail price of the Radeon R7 260X by a fair amount (21%), but also cut or disabled a fair number of things on the video card.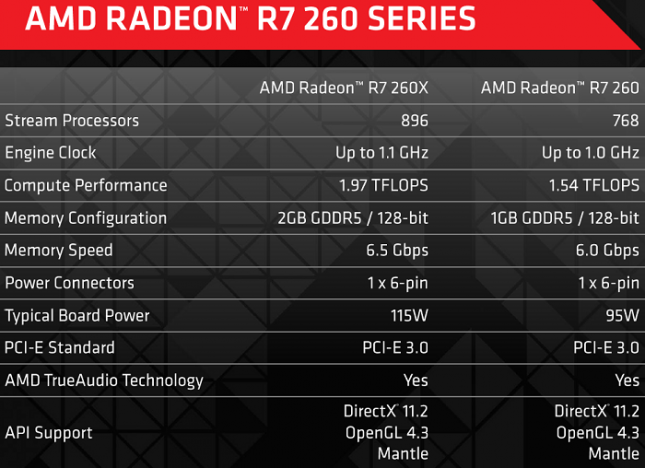 The Radeon R7 260 is powered by the Bonaire GPU that uses AMDs 28nm Graphics Core Next (GCN) architecture and features a die size of 160 mm2 and 2.08 Billion transistors. AMD has disabled two compute units, so instead of having 896 stream processors it has just 768. On top of reducing the number of stream processors by 14.3% they also reduced the clock frequency down to 1000MHz from 1100MHz on the AMD Radeon R7 260X and from 1625MHz to 1500MHz on the memory. It should be noted that the AMD Radeon HD 7790 was clocked at 1000 MHz on the core and 1500 MHz on the memory, so it looks like AMD has gone back to those clock speeds with fewer stream processors. AMD also cut the memory in half, so there is just 1GB of GDDR5 memory on a 128-bit memory bus. This move really shocks us as we figured that the days of a 1GB video cards were a thing of the past. Many game titles use over 1024MB of memory at higher resolutions, so the AMD Radeon R7 260 is clearly aimed at those running 1920×1080 or lower. We didn't think we'd see discrete desktop graphics cards with 1GB of memory in 2014, but that is not the case. With all these reductions the AMD Radeon R7 260 has just 1.54 TFLOPs of compute performance versus 1.97 TFLOPS on the Radeon R7 260X and 1.79 TFLOPS on the Radeon HD 7790. Not the most impressive statistics, but you have to keep in mind that in the months ahead that this card will be available for under $100 with rebates.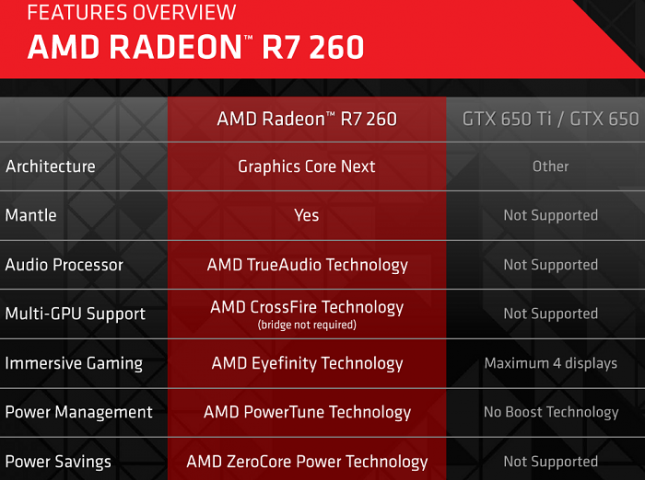 AMD touts the AMD Radeon R7 260 as being a feature loaded graphics card. Highlights of this card include full support of DirectX 11.1, OpenCL 1.2, OpenGL 4.3, PCI Express 3.0, AMD Eyefinity 2.0, AMD PowerTune, AMD ZeroCore, AMD CrossFire, AMD TrueAudio, AMD Mandle and so on. Let's take a look at the AMD Radeon R7 260 reference card!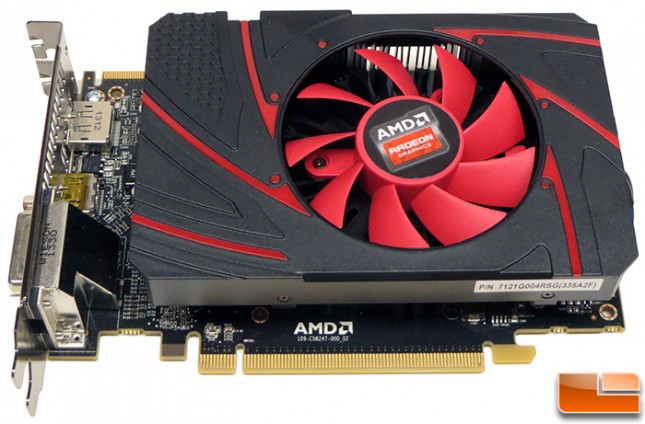 The AMD Radeon R7 260 reference card is a dual-slot video card that measures right at 6.8-inches in length, which makes it ideal for small form factor PCs where space is a premium.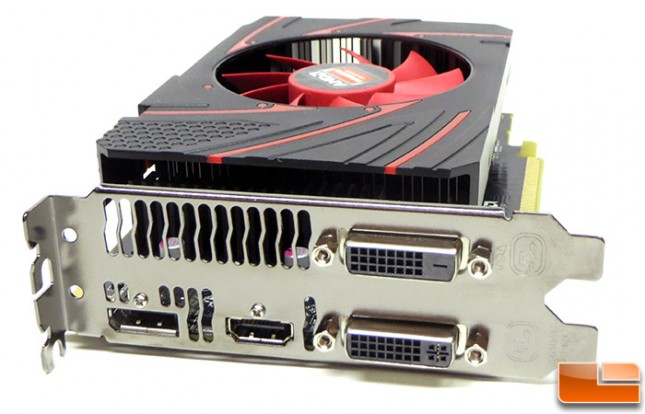 When it comes to video outputs you have a pair of DVI connectors (DVI-I and DVI-D), Display Port and HDMI. The AMD reference card has a high-flow hot air exhaust bracket that is identical to the one we saw on the Radeon HD 7790 and Radeon R7 260X, which is said to reduce air noise and improve airflow for better cooling.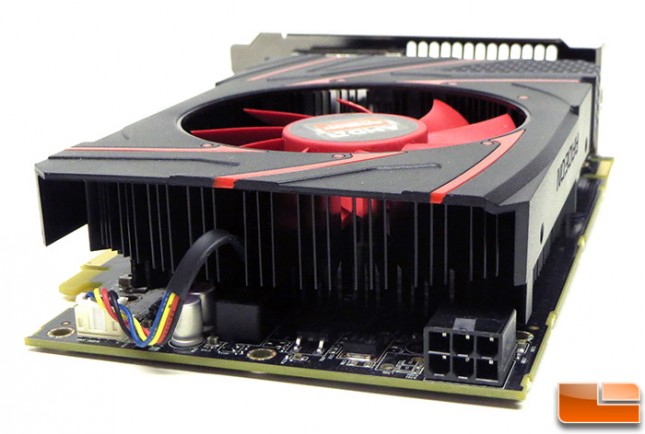 The AMD Radeon R7 260 has a single 6-pin PCI Express power connector located at the end of the video card for 75 Watts of additional power. AMD recommends a 450W or greater power supply with one 75W 6-pin power connector for this video card to operate properly. The AMD Radeon R7 260 has a typical board power rating of just 95 Watts versus the 115W rating on the Radeon R7 260X.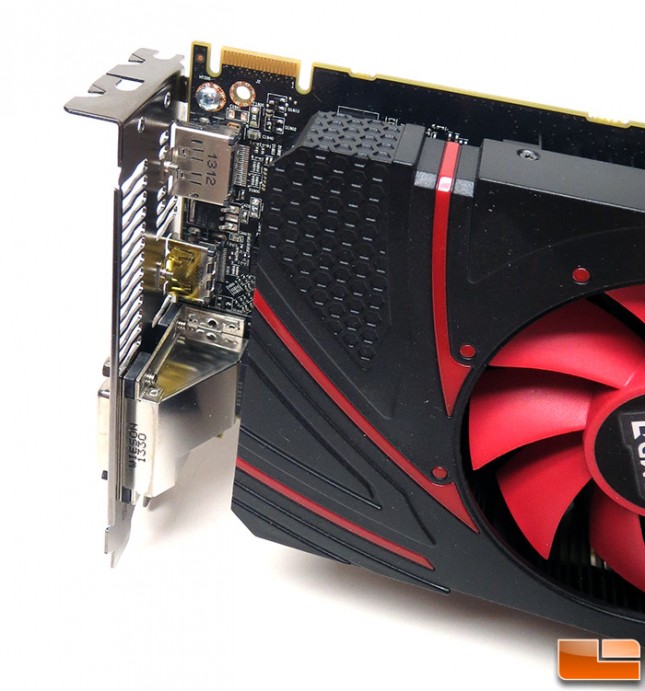 The AMD Radeon R7 260 has a single CrossFire interconnect on top for pairing it with another graphics card. We didn't have time to test CrossFire configurations, but this card should be able to be paired with any other AMD Radeon graphics card that uses the Bonaire GPU. This means that you can pair a Radeon HD 7790, Radeon R7 260 or Radeon R7 260X together for a CrossFire multi-GPU setup if you are looking to boost your gaming performance.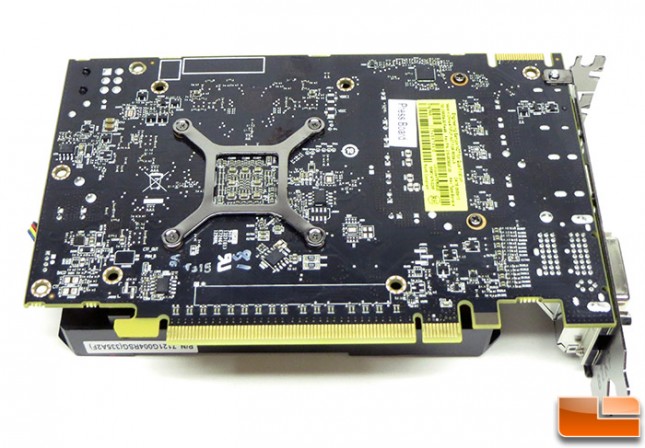 The back of the card doesn't have a backplate and none of the memory chips for the 1GB of GDDR5 memory are located on the back.
Let's see how the AMD Radeon R7 260 does when we try it out in a number of games!