ADATA XPG V3 3100MHz DDR3 Memory Review – Worlds Fastest Retail DRAM Kit
By
Bioshock Infinite
BioShock Infinite is a first-person shooter video game developed by Irrational Games, and published by 2K Games. BioShock Infinite is the third installment in the BioShock series, and though it is not part of the storyline of previous BioShock games, it does feature similar gameplay concepts and themes. BioShock Infinite uses a Modified Unreal Engine 3 game engine and was released worldwide on March 26, 2013.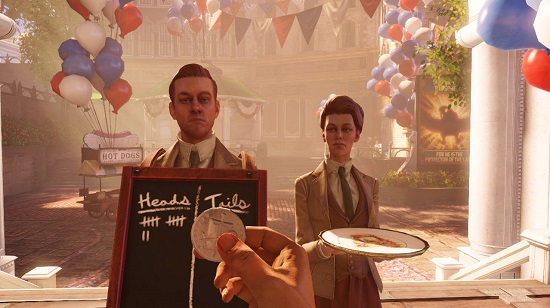 We tested BioShock Infinite with the Ultra game settings.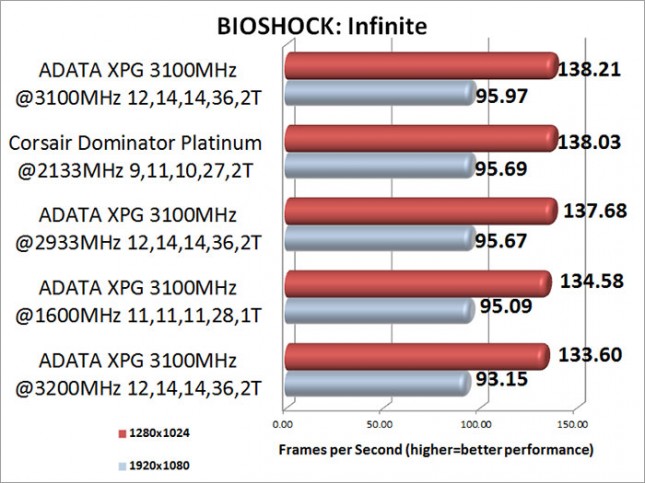 Benchmark Results: Running the ADATA XPU 3100MHz memory with the XMP profile, the average frame rate in BIOSHOCK Infinite was able to average 95.97 frames per second at 1920×1080, as we step down the frequency the average does dip slightly, down to 95.09 frames per second while running the JEDEC settings at 1600MHz. Once again though, our lowest performance was the XPG memory running at 3200MHz, at the overclocked settings BIOSHOCK averaged only 93.15 frames per second, more than 2 frames per second slower than the XMP profile!