ADATA XPG V3 3100MHz DDR3 Memory Review – Worlds Fastest Retail DRAM Kit
By
x264 HD Video Encoding Benchmark v5.0.1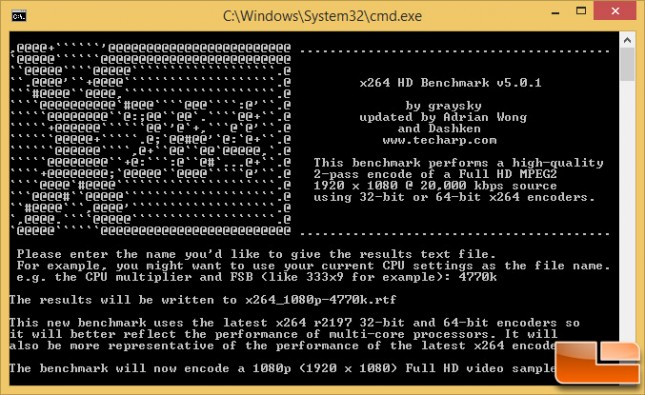 Simply put, the x264 HD Benchmark is a reproducible measure of how fast your machine can encode a short HD-quality video clip into a high quality x264 video file. It's nice because everyone running it will use the same video clip and software. The video encoder (x264.exe) reports a fairly accurate internal benchmark (in frames per second) for each pass of the video encode and it also uses multi-core processors very efficiently. All these factors make this an ideal benchmark to compare different processors and systems to each other. We are using x264 HD v5.0.1 for this test.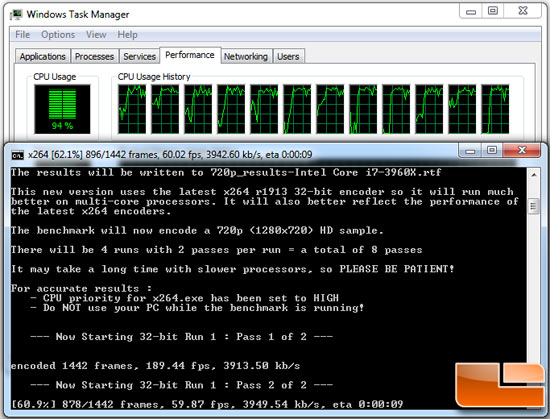 This application scales across many threads and is ideal for processors with Intel Hyper-Threading or a bunch of cores.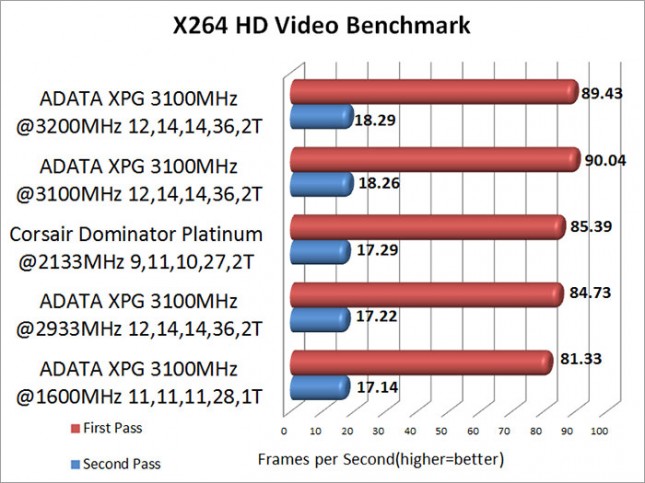 Benchmark Results: The x264 HD v5.0.1 saw some impressive gains as the memory frequency increased! Running at 1600MHz, the ADATA XPG 3100MHz memory kit averaged 81.33 frames per second during the first pass and 17.14 frames per second during the much more processor intensive second pass. Increasing the memory frequency to 2933MHz the first pass performance jumped to 84.73 frames per second and the second pass saw a slight increase to 17.22 frames per second. Setting the XMP profile on the ADATA XPG memory kit, the first pass score jumped to 90.04 frames per second and the second pass jumped more than a frame per second to 18.26 frames per second.