ADATA XPG V3 3100MHz DDR3 Memory Review – Worlds Fastest Retail DRAM Kit
By
FutureMark 3DMark
3Dmark Fire Strike Benchmark Results – For high performance gaming PCs

Use Fire Strike to test the performance of dedicated gaming PCs, or use the Fire Strike Extreme preset for high-end systems with multiple GPUs. Fire Strike uses a multi-threaded DirectX 11 engine to test DirectX 11 hardware.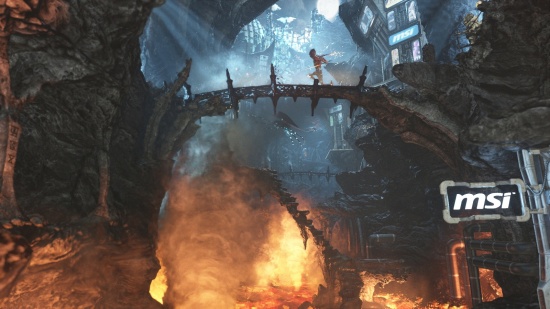 Fire Strike Benchmark Results: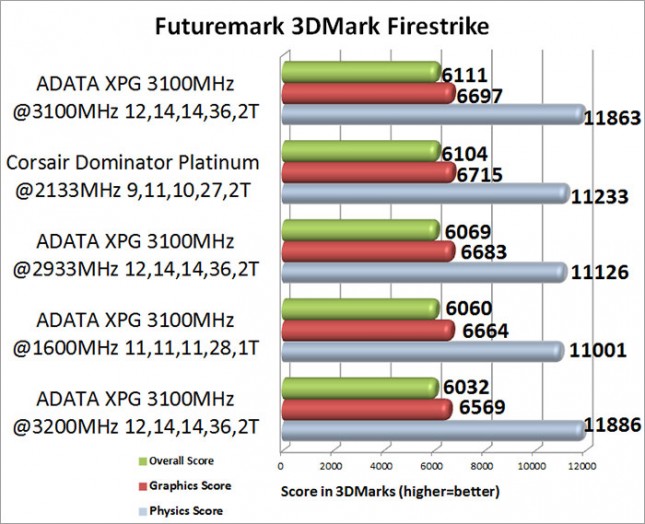 Benchmark Results: The ADATA XPG 3100MHz memory modules running at full tilt, gave an overall score of 6111 in 3DMark Firestrike. Part of this is due to the overclocked processor required to run at 3100MHz, nevertheless it's an impressive score. Without running the Intel Core i7-4770K processor overclocked, the highest memory speed available is 2933MHz, this gave an overall score of 6069, but the biggest difference was the Physics score which was 11126. Interestingly, the lowest score of the day belongs to the ADATA XPG 3100MHz memory running at 3200MHz, here it hit an overall score of 6032. The Physics score was the highest of the day at 11886, but the Graphics score took a dive and landed at 6569, 128 points lower than running at 3100MHz.