ADATA XPG V3 3100MHz DDR3 Memory Review – Worlds Fastest Retail DRAM Kit
By
Legit Reviews Test System
Before we look at the numbers, lets take a brief look at the test system that was used. All testing was done using a fresh install of Windows 8 Pro 64-bit and benchmarks were completed on the desktop with no other software programs running. It should be noted that we average all of our test runs. There has been some concern of people testing a cold card versus a hot card, but weve always done out testing hot since the site started back more than a decade ago.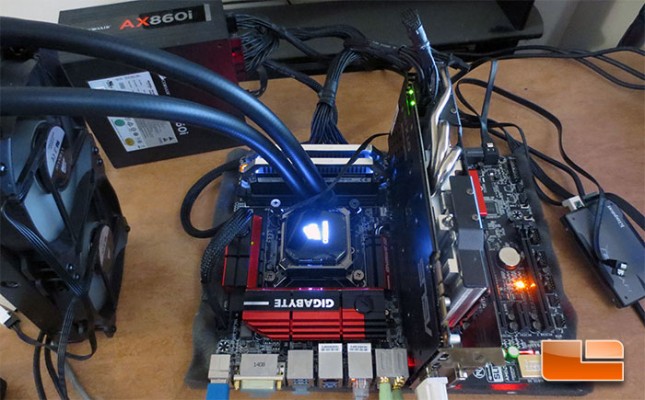 ADATA XPG 3100MHz Memory Kit System Settings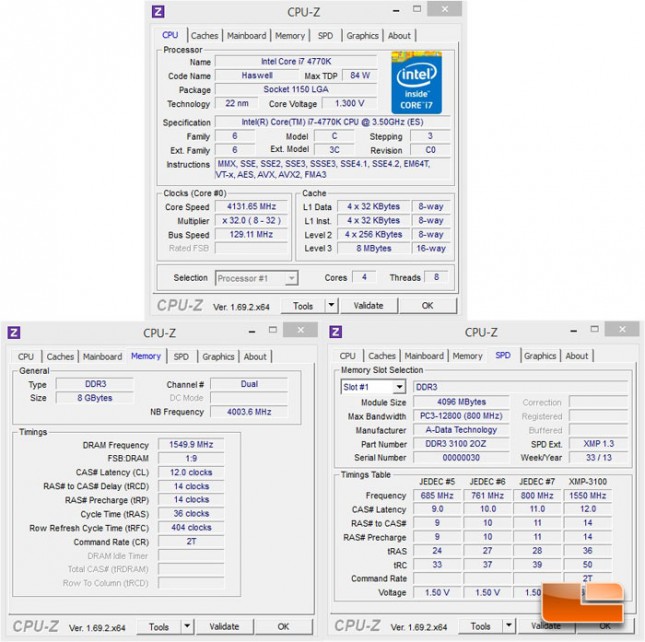 The system that I am running to test the ADATA XPG V3 3100MHz memory kit is running an Intel Core i7-4770K on a GIGABYTE Z97X-UD5H motherboard with the latest version of the UEFI BIOS. The first set-up that I will be testing will be with the XMP profile enabled and the ADATA XPG V3 memory running at 3100MHz with 12-14-14-36-2T timings.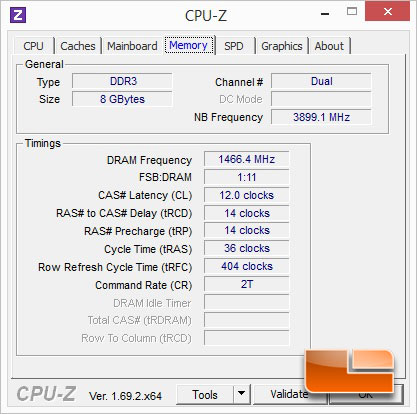 The XMP profile increases the clock speed of the processor as well as bringing the ADATA XPG V3 memory to 3100MHz, setting the memory as fast as I could without using the XMP profile gives me a memory speed of 2933MHz. This is the highest available memory multiplier and will give us the most benefit from the memory alone.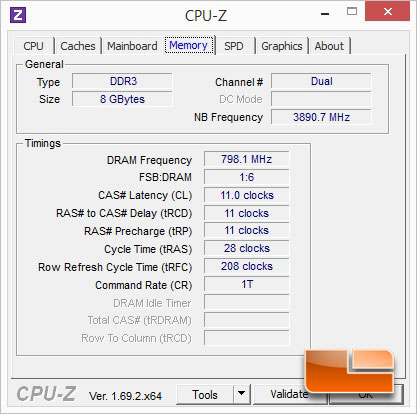 The JEDEC settings on the ADATA XPG V3 3100MHz memory kit have the memory running at 1600MHz with 11-11-11-28-1T timings.