Xigmatek XAF Series 140mm Fan Round-Up
By
A Look at the XAF-F1453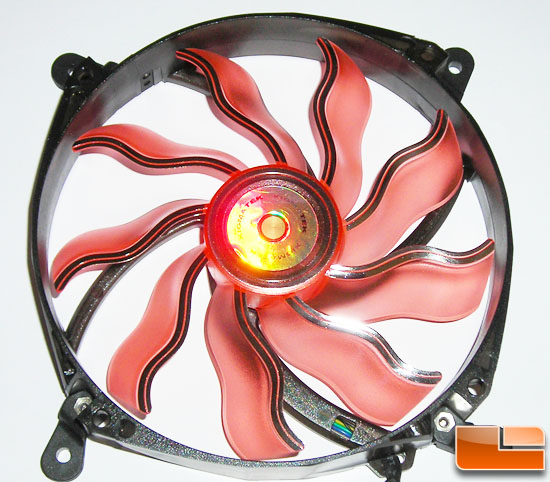 Being the souless ginger that I am, the color red often appeals to me. This time around, Ximgatek's Orangish-red does have to hold second fiddle to their stark white fan. Still, if you're looking for a very nice LED fan and like this color, I would highly suggest it.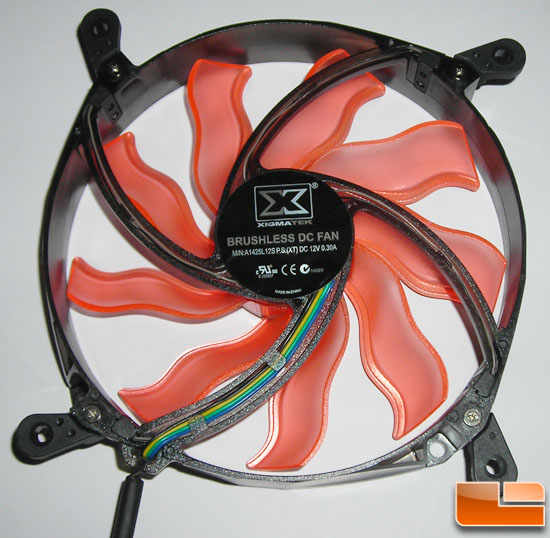 Again, the backside of one of these fans. Not a whole lot to say either.

One thing to note here, is that the side of the fan is translucent and the LEDs do shine through the casing when they are on. So make sure this type of situation suits your lighting needs.

Once again, we have the same accessory pack.