Xigmatek XAF Series 140mm Fan Round-Up
By
A Look at the XAF-F1451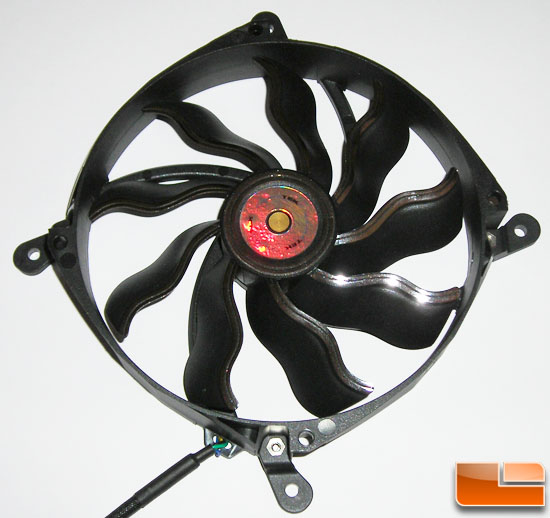 Here's a look at the front of the XAF-F1451, as you can see in the bottom of the photo, the cable is sleeved. In this photo, the 140mm mounts are attached to the fan.
I don't have much to say about this product besides that the chrome/metal accents you see on the blades are just painted on and not actual metal. In the center of the fan you do in fact have a copper core.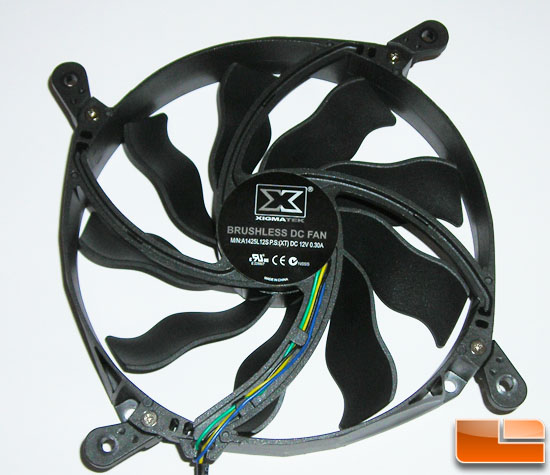 Flipping over to the back of this fan provides a few bits of information; one the OEM model number as well as the UL number which lead me to find out this was a production from Hong Sheng. A quick call later and I discovered that many folks use this exact design.

Little to say here, it's the side of the fan without the 140mm struts attached.

Finally, here are the accessories. We have 4 screws for attaching the fan to a case, 4 screws for attaching those struts to the fan so it's compatible with 140mm mounting holes, as well as a 3pin (works with the 4pin connection) to 4pin Peripheral connector. All in all, a good accessory pack considering this fan isn't supposed to undervolt well.