XFX R7950 Double Dissipation Video Card Review
By
3D Mark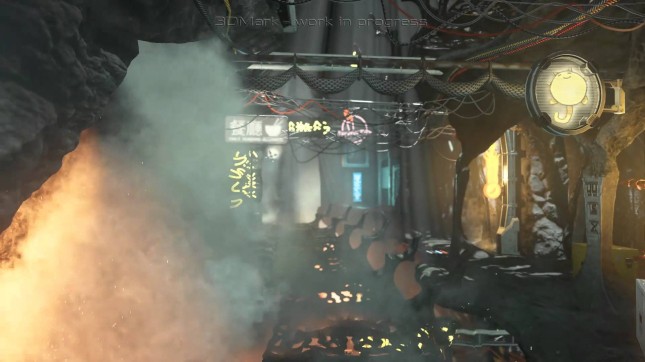 3DMark 2013 has several preset benchmarks, however the most demanding is Fire Strike. Fire Strike is a DirectX 11 test that renders detailed graphics in real time. This makes it the best one to use when testing a gaming system.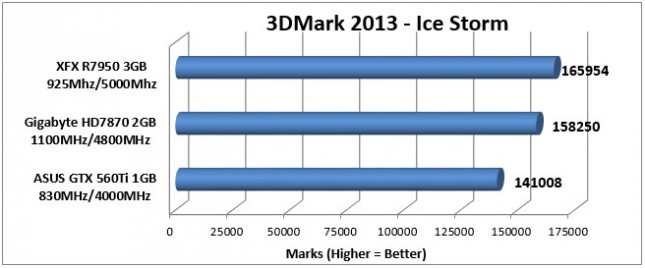 Ice Storm is generally used to evaluate mobile and entry-level systems. For this test, the R7950 was only around 5% better than the HD7870, and 15% better performance over the GTX 560Ti.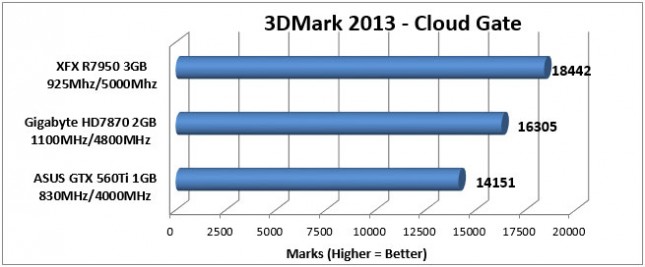 Cloud Gate is a bit more intensive than Ice Storm, here the difference goes up to 12% between the R7950 and HD7870. It's always nice to see double digit performance increase.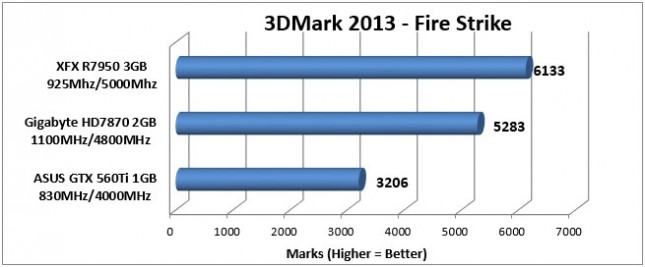 A 14% performance increase over the HD7870 is a nice little boost.
Benchmark Results: For DirectX 11 games, the R7950 does a great job performance wise. Scoring 6,133 marks shows the R7950 still has some life in it. It is powerful enough to allow playing even the most graphically challenging game at a decent quality and frame rate.