XFX R7950 Double Dissipation Video Card Review
By
Overclocking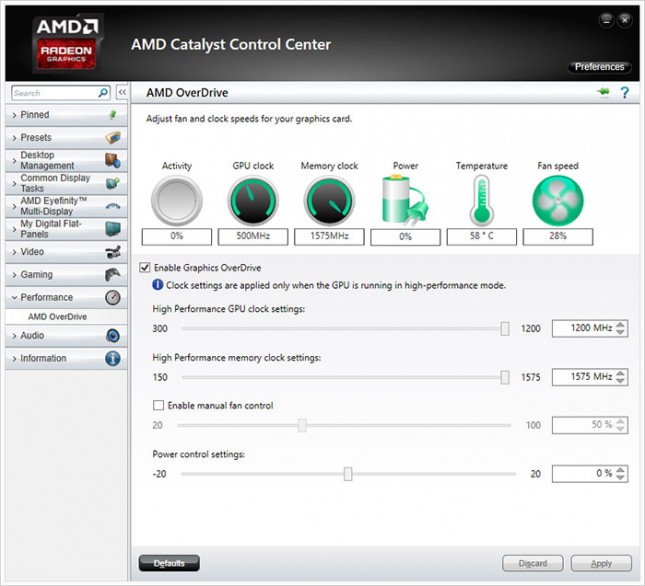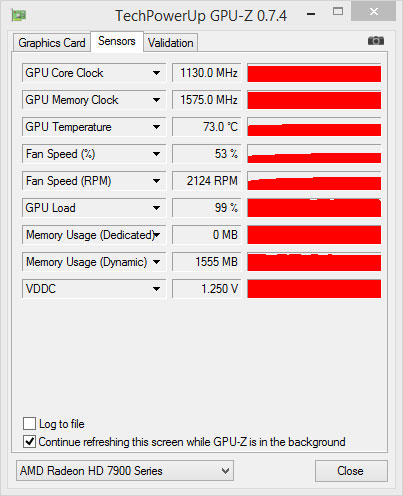 Utilizing the AMD Overdrive application built within the Catalyst Control Center, we began adjusting the GPU Clock speed from 925MHz and the Memory Clock speed from 1250MHz. Using Heaven as the first test to run, we were able to successfully run the benchmark without any issues all the way up to the maximum clock speeds. Without adjusting the power usage there were artifacts.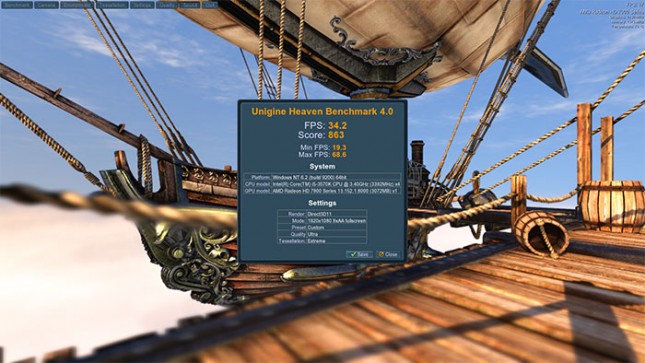 While Heaven was successful all the way to maximum overclock with some artifacting, the biggest bump in performance was at 1130MHz where it scored 863, an 11% performance boost. Anything above 1130MHz, only increased the score to a maximum of 865 due to artifacting and dropped frames. So it was determined that the best speed was at 1130MHz. During the Heaven test, the GPU reached a maximum temperature of 76C; only a few degrees above the base speed.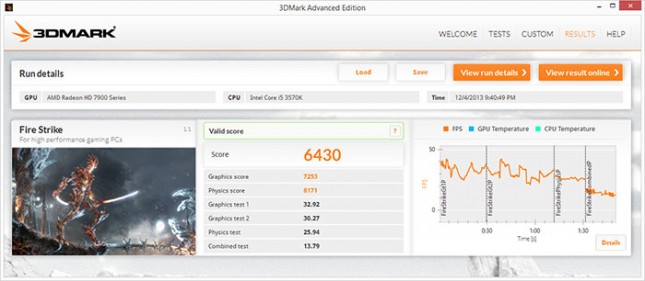 While overclocked, 3DMark was also run to validate the results. Any attempts at overclocking above 1150MHz failed. At the same overclock that was used for Heaven, 1130MHz, 3DMark scored 6430 on the Fire Strike test. The standard test score of 6133 is 5% lower than the overclocked score. While 5% isn't very much of a performance boost, any boost is worth it when free.