WD My Book World Edition II External 2TB NAS Drive
By
Backing Up Your Data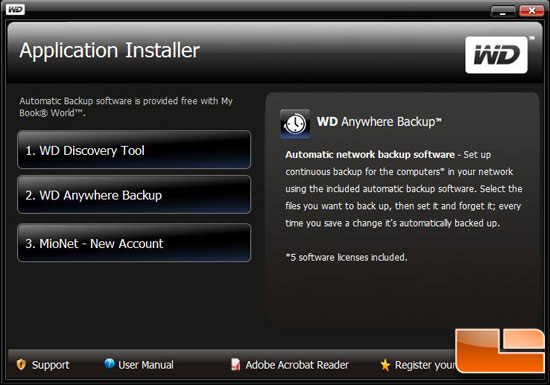 WD handles data backup on the My Book World Edition II with Anywhere Backup, which does both one-click and continuous (incremental) backups of your computer. It is not the most robust backup solution on the market today, but it works easily enough and it will allow users to backup their systems as well as retrieve deleted files. The software can be installed from the included software CD that comes with the My Book World Edition II. Let's go through the setup process real quick.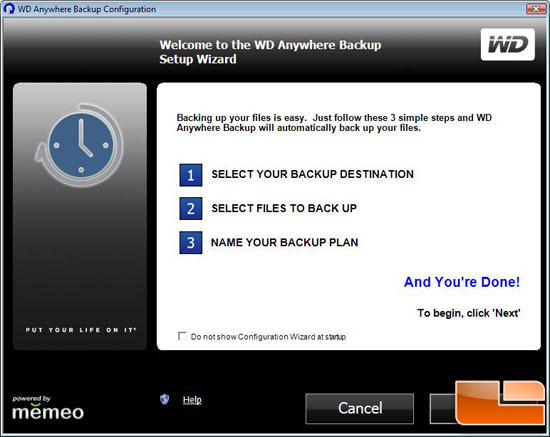 Once the software is installed you can run the application, which takes just three steps.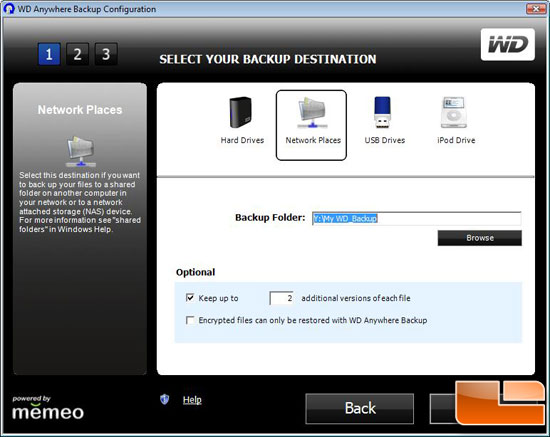 The first step is to pick a backup folder where you'd like the data to be placed. The default setting is on your hard drive, so be sure to select 'Network Places' and place them on the My Book World Edition II.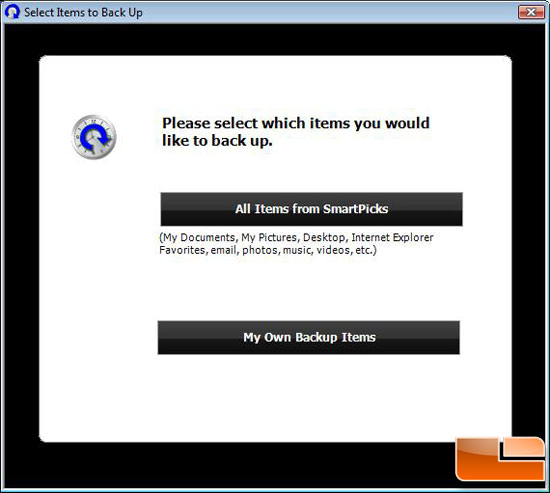 Once you have a location to save your files to you need to pick the items that you want backed up. WD Anywhere Backup has a SmartPicks option that will backup man common files, so let's try that.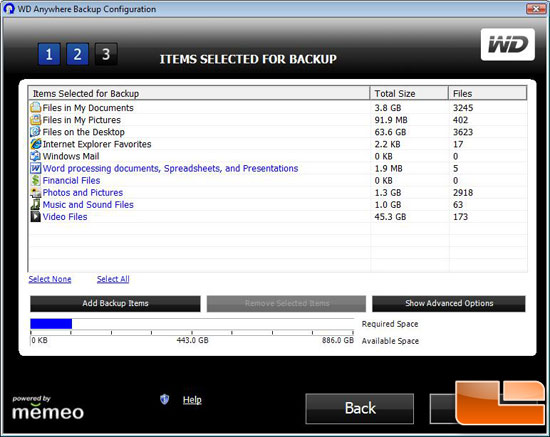 Looks like WD Anywhere Backup does a pretty good job grabbing most common file locations. If it missed something you can click the 'Add Backup Items' button and add more locations or files that you would like to be backed up.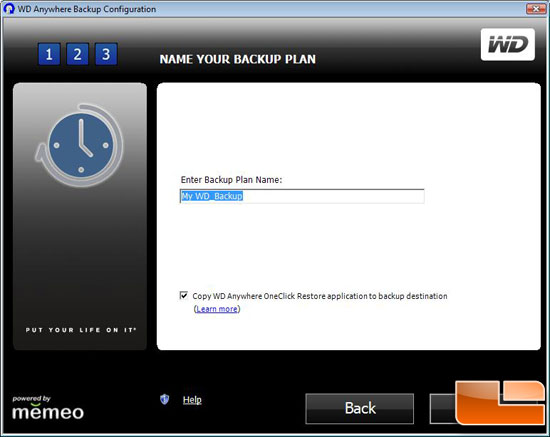 Next the WD Anywhere Backup setup asks you to name the backup plan that you just configured.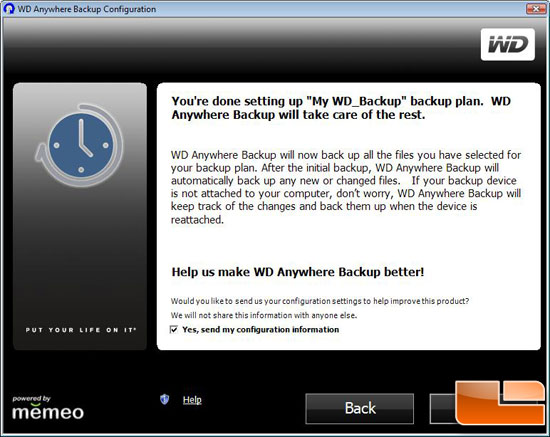 Once that is done you are all set and ready to go!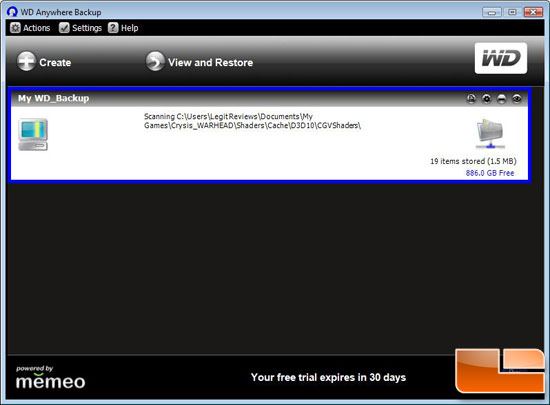 Once you hit finish it will begin to backup your data as shown above. Our screen shot shows that it was backing up our Crysis Warhead PC game and everything else that WD Anywhere Backup's SmartPick program was configured to do by default.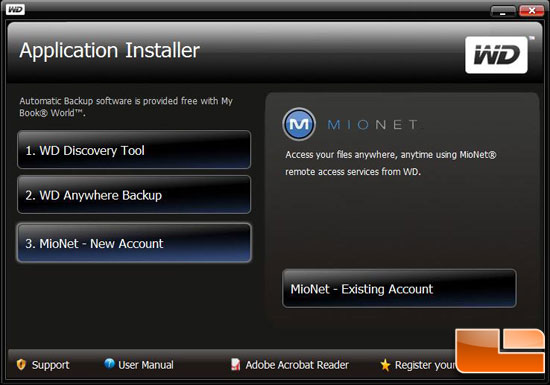 If remote access is your thing, then you'll be happy to know sofware is included for that as well. WD includes MioNet and you get a free account with the drive so there are no you don't have to worry about the $79.99 subscription charge. MioNet includes a third party in your data transfers but it greatly simplifies the setup and makes sharing with friends and coworkers effortless for those that would like to do such a thing. We contacted Western Digital and they informed us that the MioNet account that comes with the drive is free for life, which is a great deal as that could save you big bucks over the years.