WD My Book World Edition II External 2TB NAS Drive
By
Inside The 2TB WD My Book World Edition II
No review would be complete without a look inside, so let's pop the easy access top and see what is inside the WD My Book World Edition II.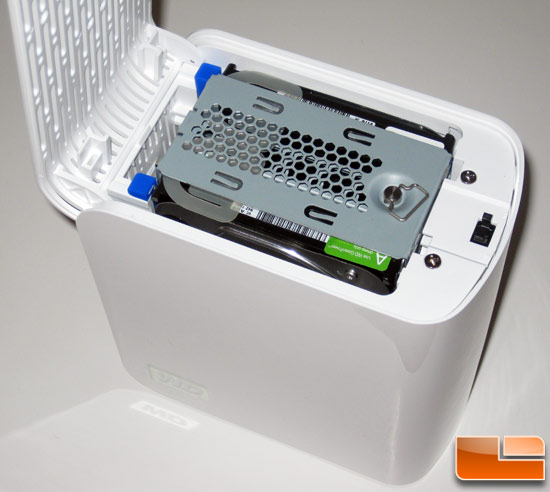 The top of the WD My Book World Edition II pops open when pushed on, so getting inside is very easy. Once inside there is a metal bracket that holds the pair of 1TB drives in place as you can see from the image above. By unscrewing the single set screw the bracket can be removed.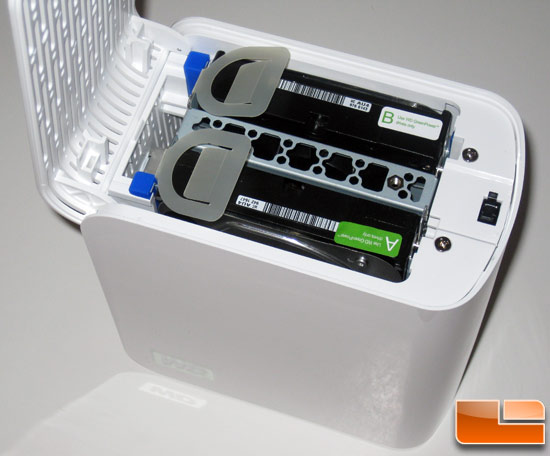 Once the bracket is removed you can remove the drives with the attached plastic tabs. You'll also notice that the drives are labeled 'A' and 'B', which is a nice touch.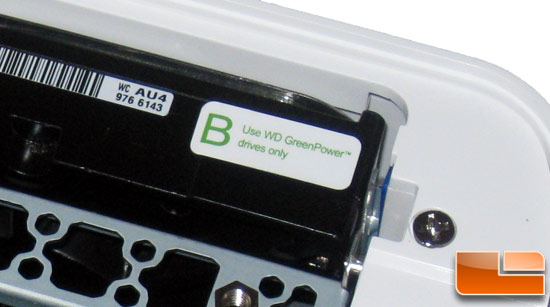 This label also states that you should use only WD GreenPower drives if replacement drives are ever needed down the road.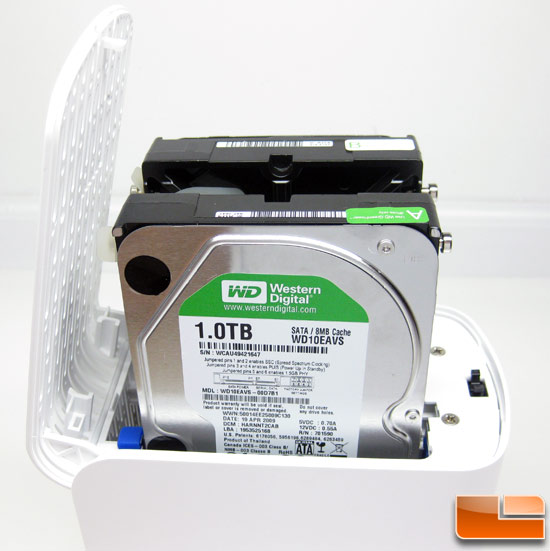 The drives are very snug, so you'll have to pull fairly hard. We were worried about breaking the plastic straps, so that will tell you how tight they really are. After a little muscle the drives came out of the housing.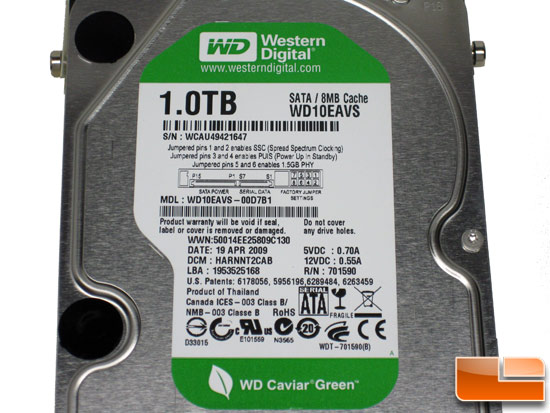 Inside the WD 2TB My Book World Edition II we found a pair of WD Caviar Green SATA hard drives with 8MB of cache. The part number on the labels was WD10EAVS-00D7B1, and a quick search on PriceGrabber shows that each of these drives retail for $97.24 shipped. That helps explain the $399 MSRP on the WD 2TB My Book World Edition II as the drives alone are half the price. The WD 1TB Caviar Green SATA II 3.5-Inch 7200 RPM Internal Hard Drives reduce power consumption by up to 40% compared to standard desktop drives and offer best-in-class acoustics and operating temperature. This is ideal for a NAS as it will always be running.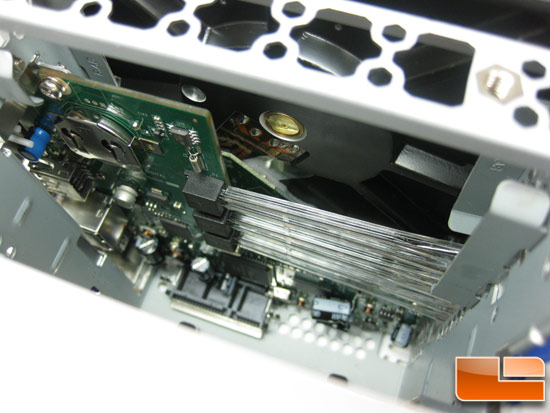 Before we move on to the benchmarking here is a glance looking down inside the My Book World Edition II with one drive removed.