Upgrading from Intel Core 2 Quad Q6600 to Core i7-4770K
By
Metro Last Light
Metro: Last Light is a first-person shooter video game developed by Ukrainian studio 4A Games and published by Deep Silver. The game is set in a post-apocalyptic world and features action-oriented game play with a combination of survival horror elements. It uses the 4A Game engine and was released in May 2013.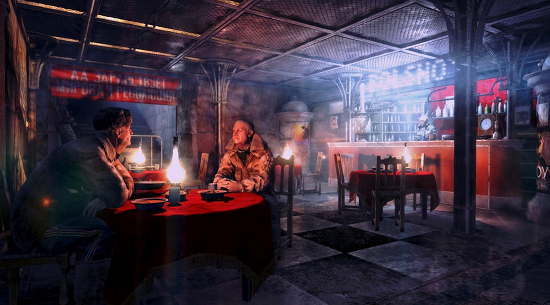 Like Metro Last Light's predecessor, Metro 2033, this is a very demanding game. We set the resolution and increased all of the settings to the highest allowed. Though we did leave NVIDIA PhysX disabled.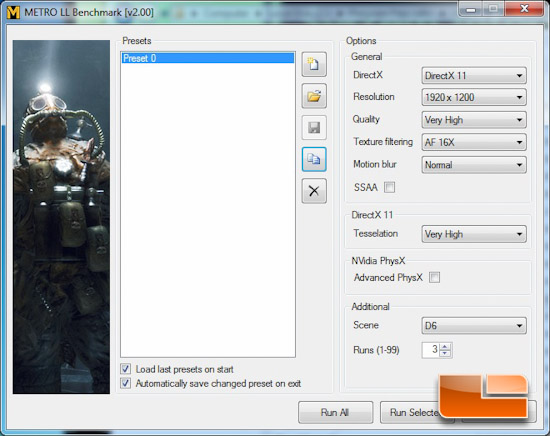 I chose to run two common resolutions, just for comparison purposes, to see how much the new setup influences video performance. I ran with 1920×1200 instead of by 1080, because the former is the native resolution of my monitors. Just as a reminder, to keep things consistent, I used the same GTX 570 in both computers.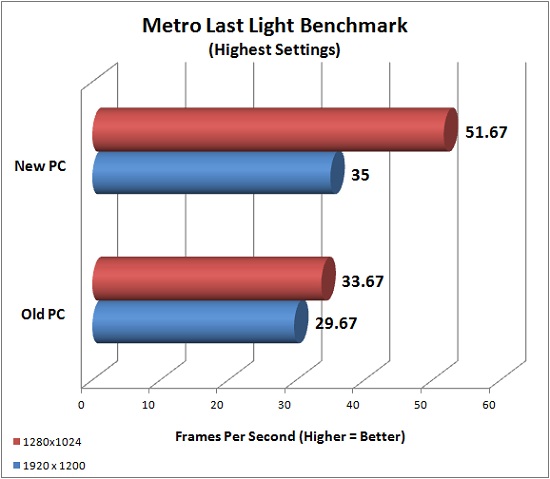 Benchmark Results: The new 4770k system was able to assist with pulling in an additional 18% increased performance here. Whats more impressive is the lower resolution and how much the new setup influenced the average frame rate. I definitely am GPU limited with the 4770k setup, since I only averaged approximately 5 FPS more on the same high resolution settings.
Just to see how CPU or GPU limited I was, I ran the same benchmarks on Medium settings: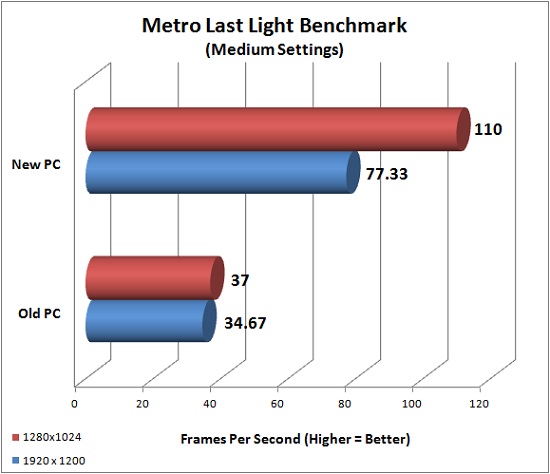 Benchmark Results: As you can see, my old PC was definitely CPU limited, as the frame rate barely increased by lowering the settings. I was astonished how many more frames per second I got on Medium on the new PC!