Upgrading from Intel Core 2 Quad Q6600 to Core i7-4770K
By
PCMark 8 Professional
PCMark 8 was recently released and includes five new benchmark tests, each designed around a specific scenario. Each benchmark produces a score you can use to compare systems as well as detailed results from the individual workloads.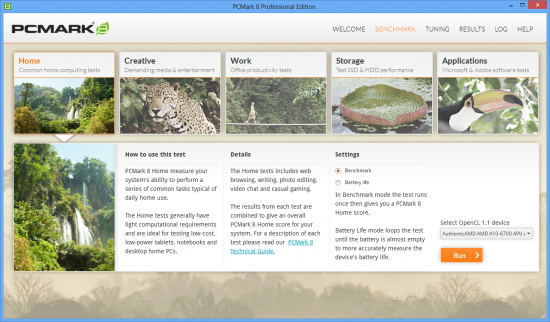 PCMark 8 Home, Creative, and Work benchmark tests
These three benchmark tests reflect the most common computer usage patterns – light home use, demanding media and entertainment activities, and typical office productivity tasks. Choose the benchmark that best matches the intended audience for the device being tested, or run all three for a complete picture of the device's performance.
PCMark 8 Storage test
PCMark 8 Storage benchmark is ideal for testing the performance of SSDs, HDDs and hybrid drives. Using traces recorded from Adobe Creative Suite, Microsoft Office and a selection of popular games, PCMark 8 Storage highlights real-world performance differences between storage devices.
New Adobe and Microsoft application tests
One of the most exciting new features in PCMark 8 is the Applications benchmark which measures system performance using popular applications from the Adobe Creative Suite and Microsoft Office. You can choose which tests to run based on the applications installed on your system.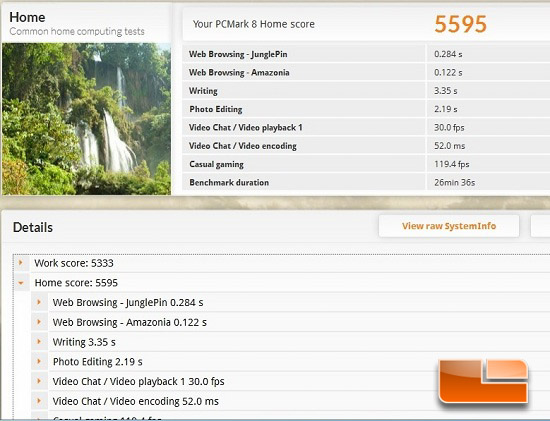 With PCMark 8, I just ran the default tests and I chose my video card for OpenCL workloads.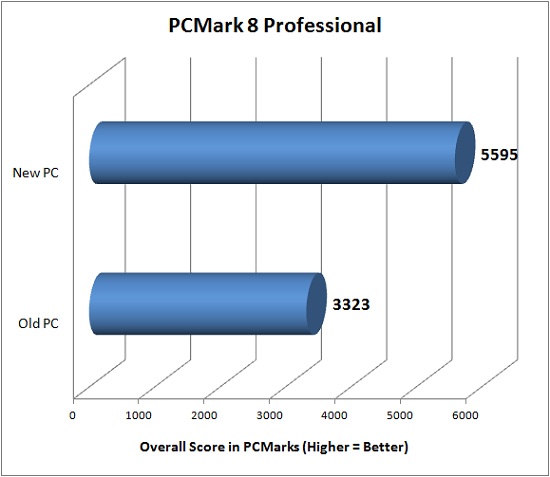 Benchmark Results: The PCMark 8 Home score was used here. As expected, the new system dominated the old, with a 68.4% increase in performance!