Upgrading from Intel Core 2 Quad Q6600 to Core i7-4770K
By
Rightmark Audio Analyzer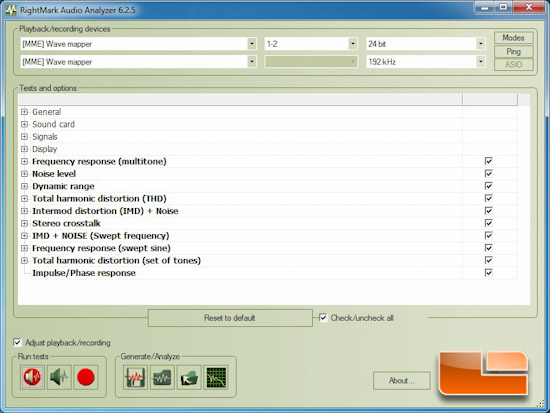 The RightMark Audio Analyzer suite is designed for testing quality of analog and digital paths of any audio devices, be it a sound card, an MP3 player, a consumer CD/DVD player or an acoustic set. The results are obtained by playing and recording test signals passed through the tested audio path by means of frequency analysis algorithms. The latest version of RightMark Audio Analyzer can be found here.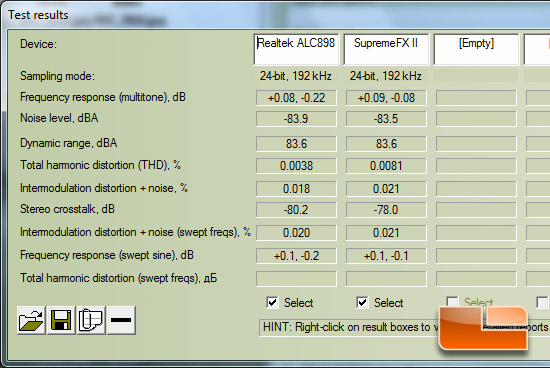 Rightmark Audio Analyzer Comparison Chart at 16-bit Sampling Mode: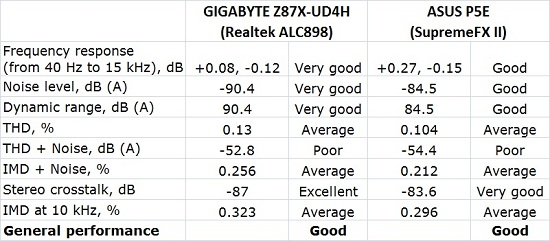 Rightmark Audio Analyzer Comparison Chart at 24-bit Sampling Mode: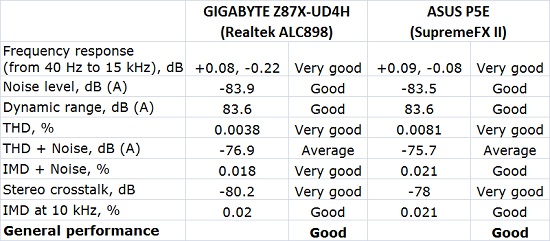 As you can see from the chart above, the general audio performance is good on both systems, but most of the individual tests have been greatly improved in the 16-bit sampling tests. What you need to realize, too, is the Supreme FX II audio solution that is used on the ASUS P5E motherboard is on a dedicated PCIe sound card and not built-in like the GIGABYTE board. To see fully integrated audio performing this much better than a dedicated card just goes to show that we have come a long way in recent years!