Upgrading from Intel Core 2 Quad Q6600 to Core i7-4770K
By
SiSoftware Sandra 2013 SP3a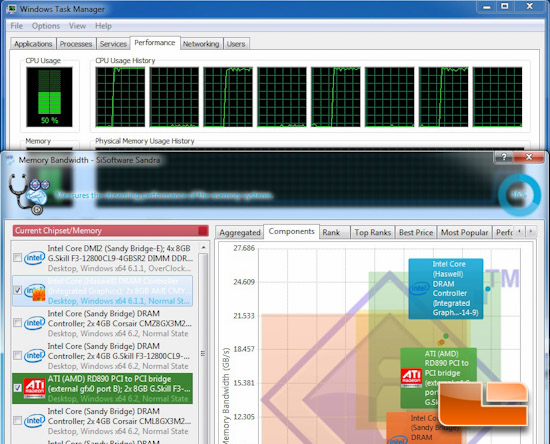 The SiSoft Sandra 2013 SP3a benchmark utility measures pretty much all of your system components, but we'll be using it to focus on memory and CPU performance!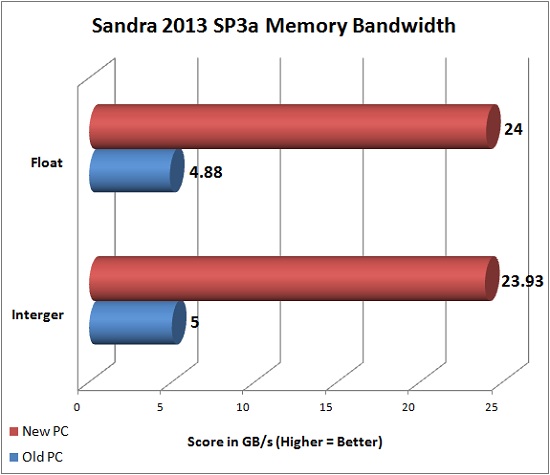 Performance Results: I was not at all surprised by the 4770k systems memory bandwidth. Using Corsair Vengeance Pro DDR3 RAM clocked at 1866MHz, this system was able to hit an aggregate throughput of 23.97 GB/s, while the Q6600s 1066MHz DDR2 RAM only hit an aggregate of 4.94 GB/s.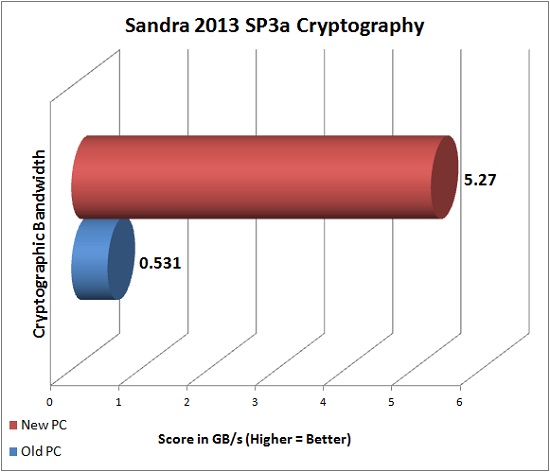 Performance Results: You can tell the 4770k has some cryptographic power behind it for this test. Supporting AES-NI, it came in at 5.27 GB/s vs. the Q6600s measly 0.531 GB/s.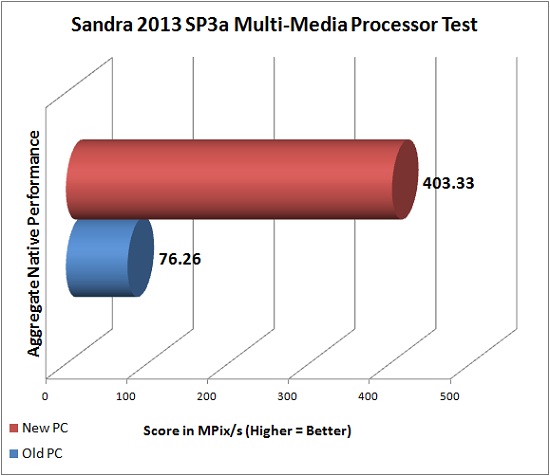 Performance Results: The 4770k was able to nail an aggregate score of 403.33 Mpix/s, which is a whopping 429% faster than the Q6600s 76.26 Mpix/s.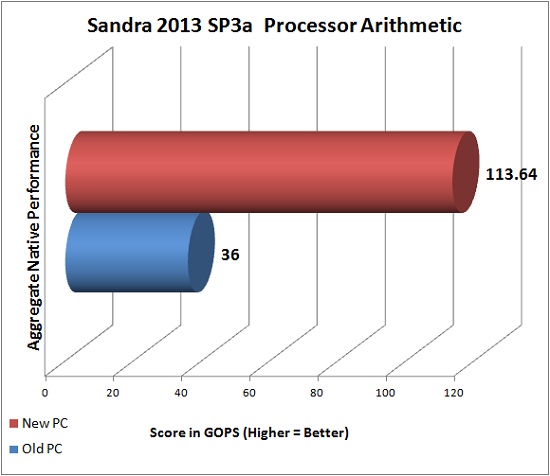 Performance Results: In the Processor arithmetic benchmark, the 4770k pulled in 216% faster than the Q6600.