Sapphire Nitro R9 390 8GB & Nitro R9 380 4GB Video Card Review
By
Test System
Before jumping into doing some benchmarks, lets take a look at the test system. All testing was done with a fresh install of Windows 8.1 Pro x64 with all patches and no additional software running. All benchmarks are run five times with the results averaged. Each of the benchmarks will be run with pre-configured settings at 2560×1440 resolution.
We will be comparing the Nitro 380 and Nitrio 390 to the following video cards:
eVGA GTX 970 SC
Sapphire Vapor-X R9 290X Tri-X OC
Sapphire Dual-X R9 280X OC
Intel Z97X/1150 Platform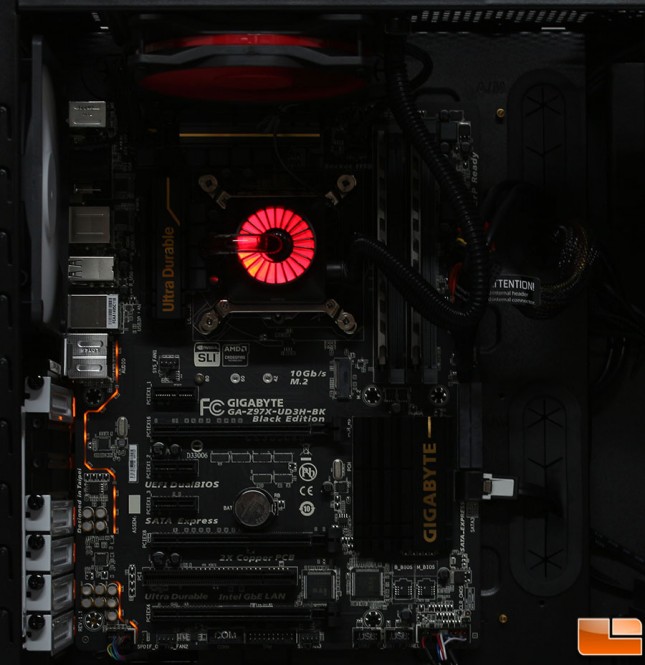 The Intel Z97 platform that we used to test the video cards was running the Gigabyte Z97X-UD3H-BK motherboard that we recently took a look at. The processor used was the Intel i5-4690K at the stock speed of 3.5Ghz. Installed for memory was the Kleev Neo 2400Mhz DDR3 8GB kit running at its rated speed of 11-13-13-31 @2T Two SSD's were included in the test system, an Intel 520 series 180GB was used for the operating system, while an OCZ Vertex 4 stored the games.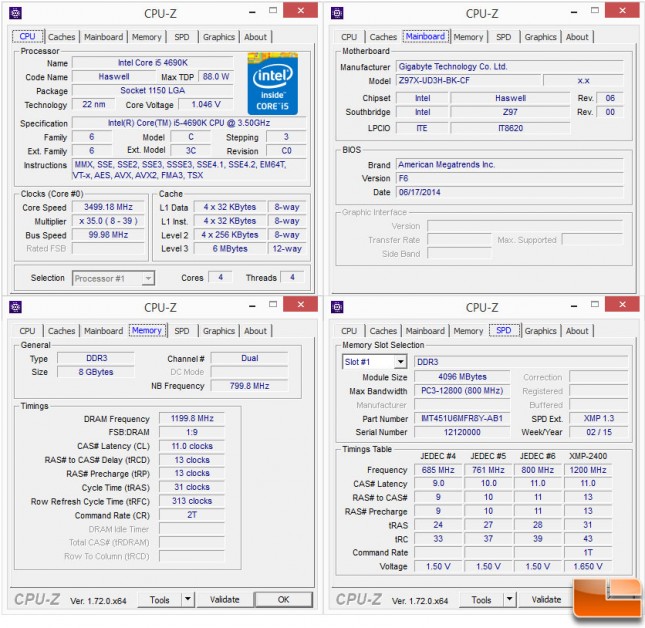 Here are the exact hardware components used in our test system
Sapphire Nitro R9 380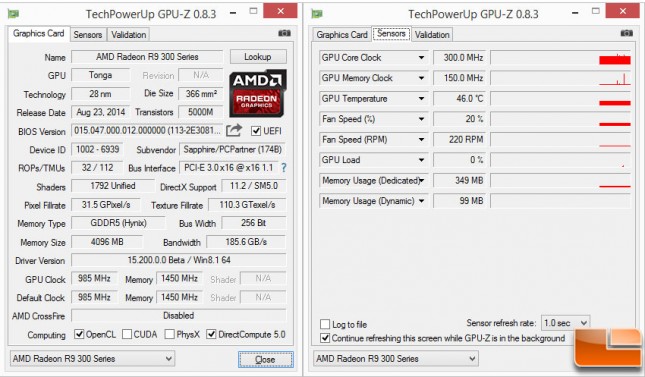 Sapphire Nitro R9 390