Sapphire Nitro R9 390 8GB & Nitro R9 380 4GB Video Card Review
By
Tomb Raider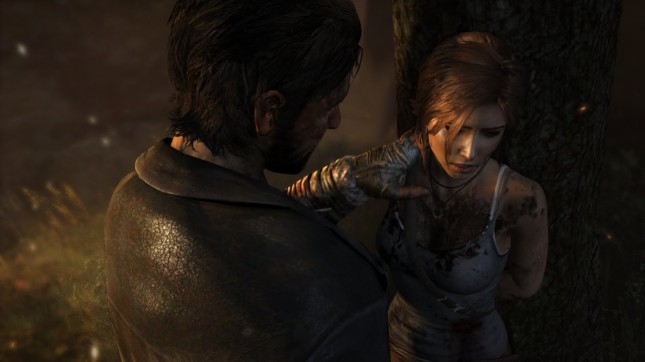 Marketed as a reboot of the Tomb Raider series, it was released in March 2013. It is an action-adventure game with a much younger female lead character, Lara Croft. It establishes the origins of Lara Croft for a second time, putting her on an island where she much save her friends and escape while be hunted. Played in a third person perspective, survival is key, with elements of exploration and combat.
Using the integrated benchmark, Tomb Raider was tested with the Ultimate quality setting at the 2560×1440 resolution.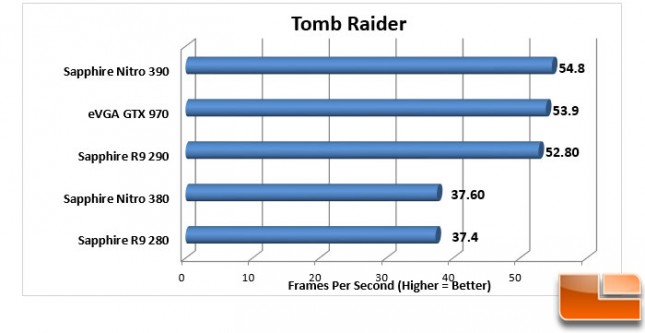 Benchmark Results: The 280 and 380 received near identical scores in Tomb Raider's benchmark, while the 290 and 390 were separated by 2 FPS.