NVIDIA GeForce GTX 1660 Ti 6GB Video Card Review
By
Strange Brigade
Strange Brigade is a cooperative third-person shooter video game developed and published Rebellion Developments. It was released for Microsoft Windows, PlayStation 4 and Xbox One on August 28, 2018. In the game, the player fights against different mythological enemies and solves puzzles.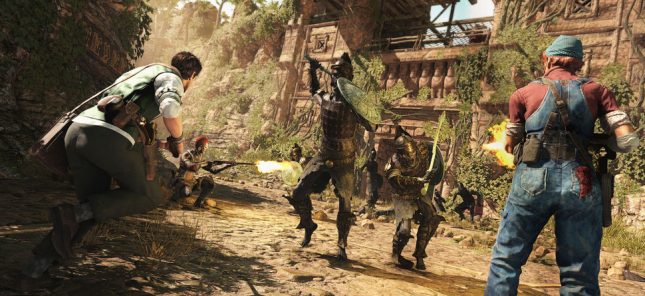 Strange Brigade runs on the Azure engine, which is an in-house engine created specifically for this game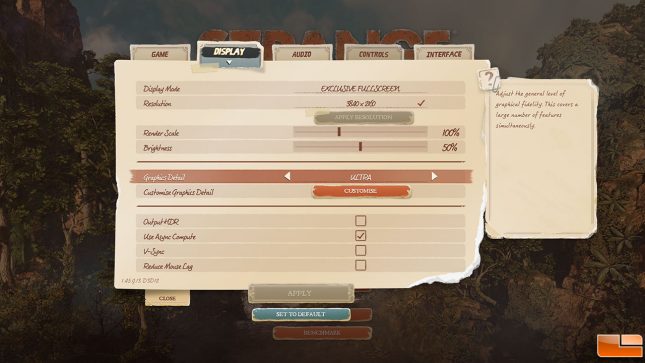 Strange Brigade was benchmarked with ultra image quality settings with Async Compute enabled. V-Sync was disabled and we used the game titles built-in game benchmark.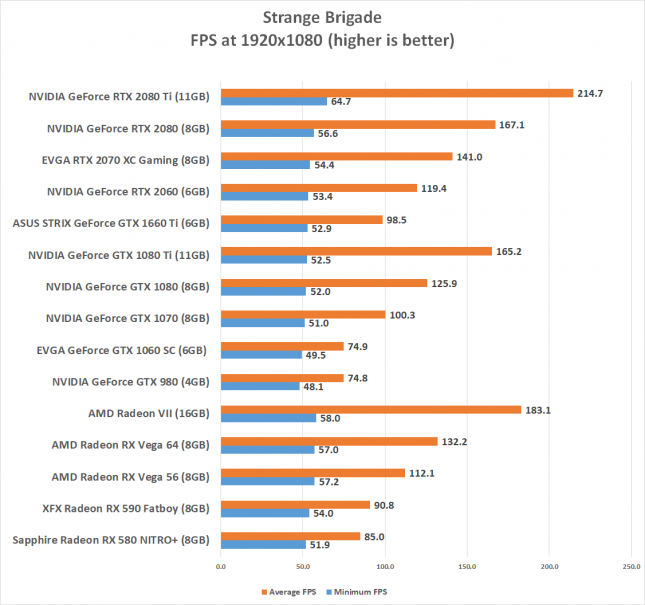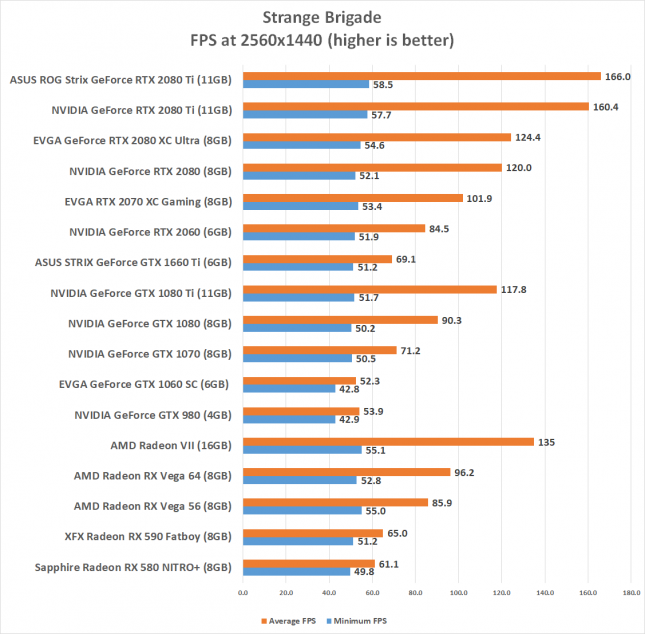 Benchmark Results: The GeForce GTX 1070 was barely faster than the GeForce GTX 1660 Ti in Strange Brigade, but the 1660 Ti was nearly 8 FPS on average faster than the Radeon RX 590. That is impressive considering this is an AMD game title.