NVIDIA GeForce GTX 1660 Ti 6GB Video Card Review
By
The GeForce GTX 1660 Ti Arrives With Turing
NVIDIA Turing-based GeForce RTX graphics cards have amazing performance and are the first consumer cards on the market to have dedicated RT and Tensor cores to accelerate Ray Tracing and AI. The GeForce RTX series pricing starts with the RTX 2060 Founders Edition at $379 and tops out at $1,199 for the flagship RTX 2080 Ti Founders Edition card. Not all gamers are willing to spend that amount of money and were anticipating a card without the dedicated cores at lower price points. Those hopes and dreams were answered this morning with the announcement of the GeForce GTX 1660 Ti graphics card series with pricing at $279!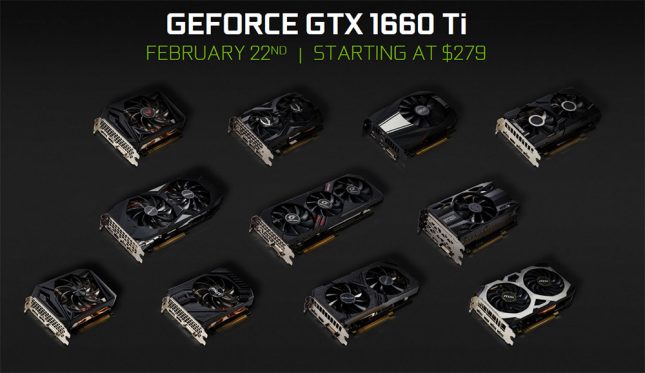 It should be noted that the new GeForce GTX 1660 Ti (TU116 Turing) is replacing the GeForce GTX 1060 6GB (GP106 Pascal) in the NVIDIA product stack. There will not be a Founders Edition version of this card, so you'll need to turn to one of the many NVIDIA board partners to pick up GeForce GTX 1660 Ti graphics card based on their own custom board designs. The GeForce GTX 1660 Ti will only be available with 6GB of GDDR6 memory that is clocked at 12Gbps.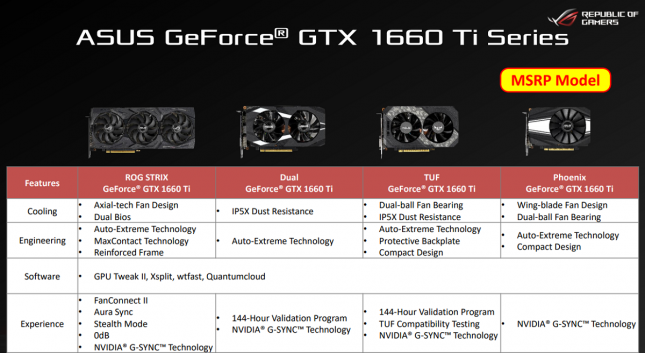 Companies like ASUS are offering four NVIDIA GeForce GTX 1660 Ti models with cards like the ASUS Phoenix GeForce GTX 1660 Ti available at the $279 MSRP. They then have several cards with more features that top out with the ROG STRIX GeForce GTX 1660 Ti that is priced at $329.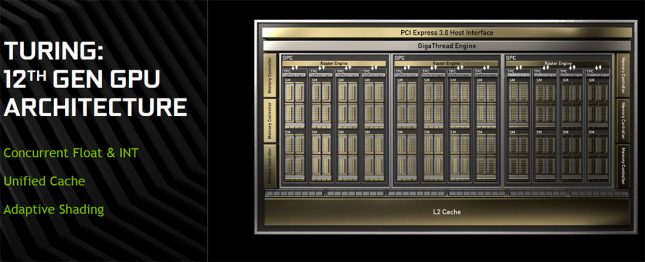 The GeForce GTX 1660 Ti is based on a brand new TU116 Turing GPU that NVIDIA designed to balance performance, power, and cost. It has all the latest Turing features like concurrent Float and Interger operations, unified cache and adaptive shading. To further elaborate, NVIDIA placed dedicated cores for processing FP32 and integer operations simultaneously in the TU116 SM. Some game titles like Far Cry 5 and Shadow of the Tomb Raider greatly benefit from this due to the instructions used on these titles. The 1,536 CUDA Cores on the GTX 1660 Ti were updated to to take advantage of the latest advancements in programmable shading. Like other Turing GPUs, the TU116 SM also features enhanced caches that are more configurable, offer more capacity, and deliver improved bandwidth.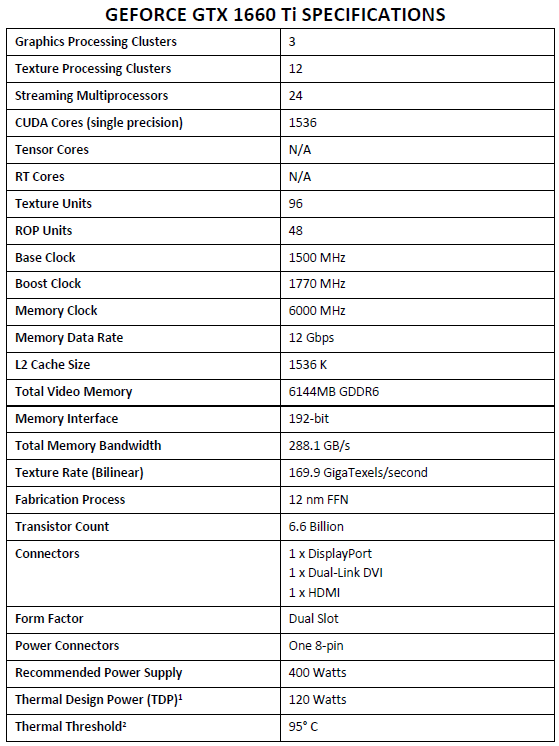 The TU116 used for the GTX 1660 Ti has 6.6 Billion transistors and 1,536 CUDA cores that are clocked at 1,500 MHz base and boost up to 1,770 MHz. There are 48 ROPs and 96 texture units that give this model more than the GTX 1060, but less than the RTX 2060. The 6GB of GDDR6 memory used a 192-bit memory bus and runs at 12GBps, which is good for a peak memory bandwidth of over 288 GB/s. That is double the memory bandwidth of the GeForce GTX 1060! When it comes to power connectors, most all GeForce GTX 1660 Ti will have one 8-pin as the card has just a 120W TDP rating at the stock base clock of 1500MHz.
Today, we'll be looking at the ASUS ROG STRIX GeForce GTX 1660 Ti.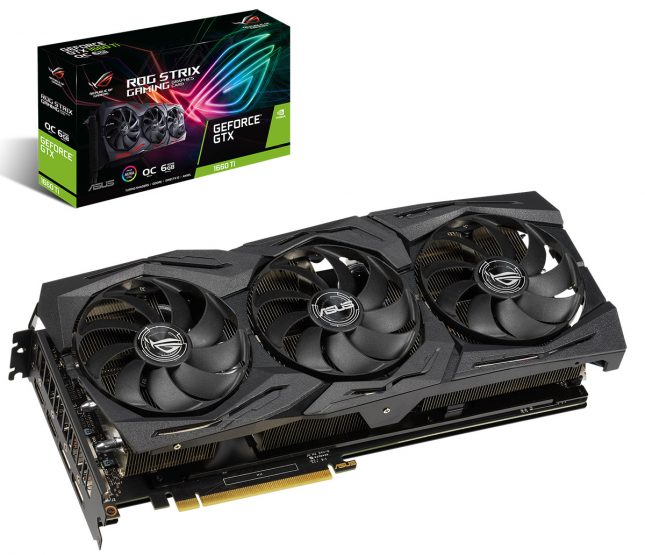 Let's take a look at the test system and then see the benchmarks!